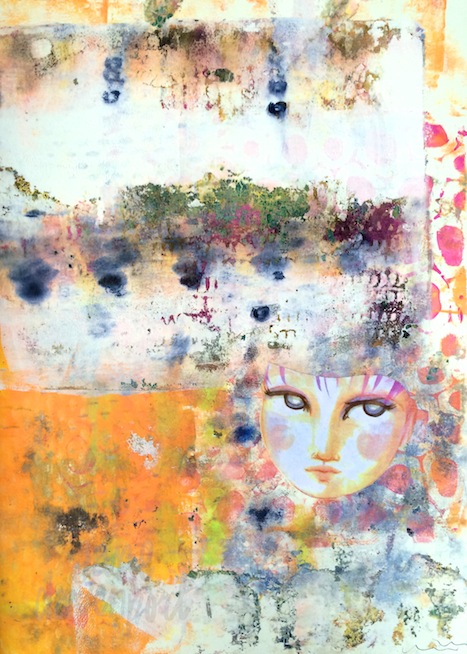 I have 14 wonderful people here at 'The Nest' this weekend. I was so carried away and busy with the day that I didn't take a single photo yesterday ( apart from 'Selfies' on other peoples phones lol!). So all I have to share with you is what I did in class yesterday.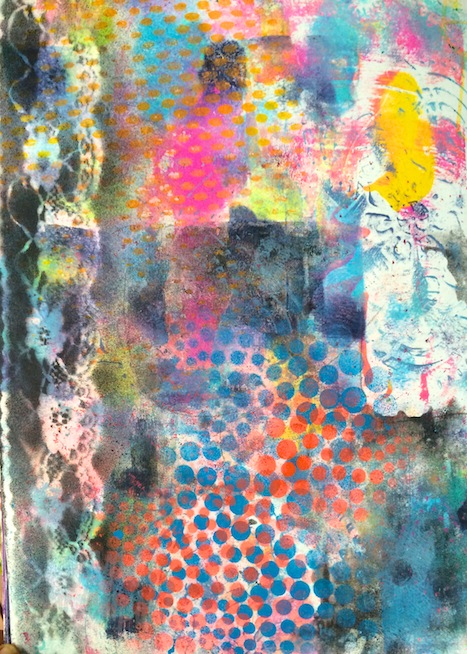 I just wanted to post some of these pages as they are now… mostly at the beginning stages.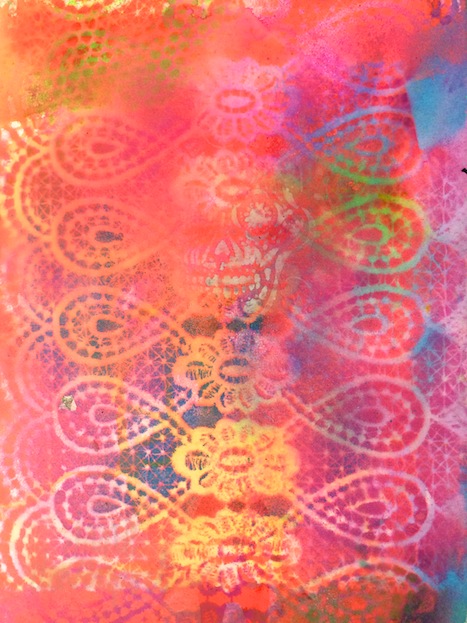 The ' Love Unicorns' stencil is from Typo – It makes me laugh!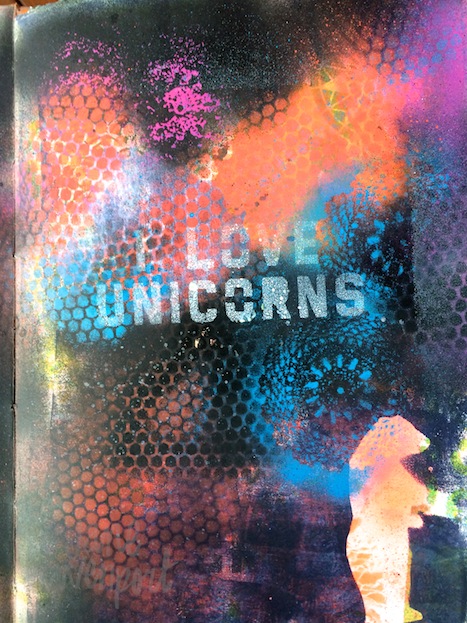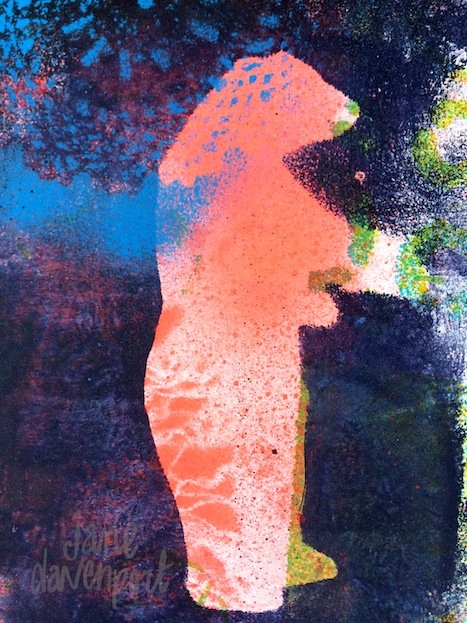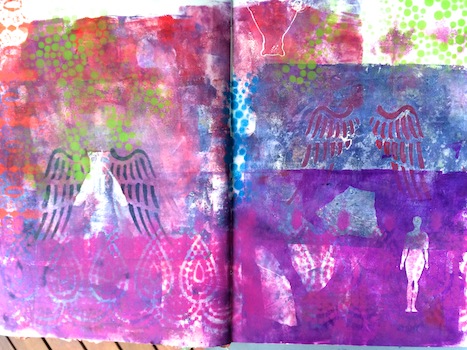 I created these pages last night while chatting with a friend. I love chatting and doing art. I can't really do complex tasks while I'm laughing with a buddy, but I can give myself a few opportunities to play with in class tomorrow.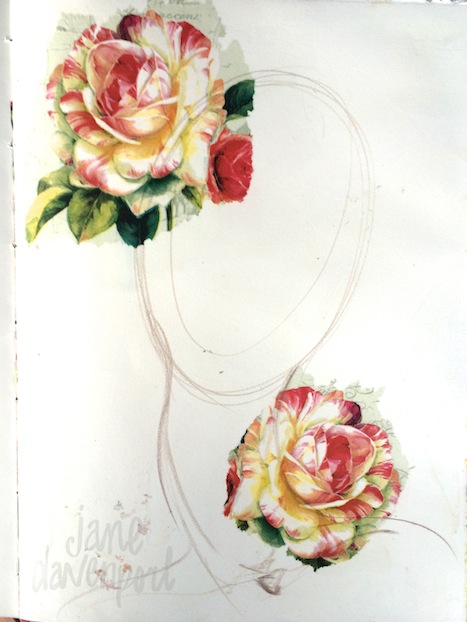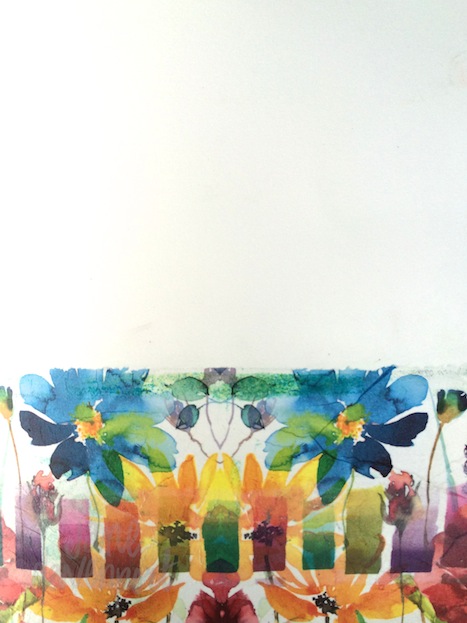 This pretty is from my class demo yesterday. The fluoro colours are quite zingy. Neon red and turquoise makes my heart happy and my creative muse do little backflips inside my head.  I love this girls soft and  dreamy look, combined with the and the cray-cray colour.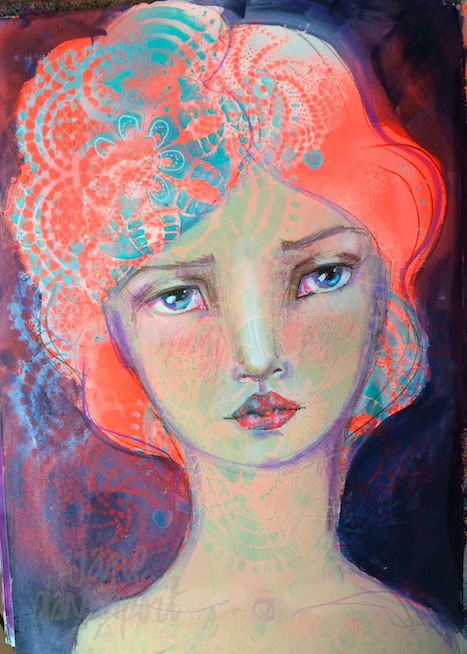 The page next to her is evolving.  Bit by Bit.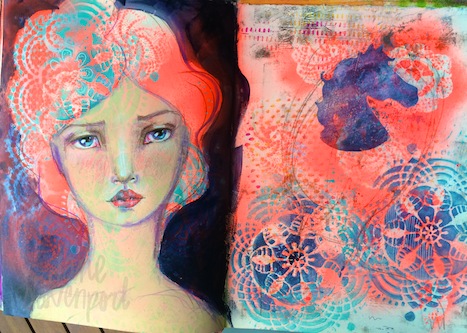 This is the 'Magic Table'… TONS of art supplies for peeps to play with.  I am liking the new Dina Wakely acrylics – especially 'Night'. ( I used that to tame the background above). Anita and Mandy turned me on to these paints in Bali. I resisted at first because, hello, I have a lot of paint!  But the paint is buttery, works wonderfully on a Gelli Plate, and the colours are niiiiice.
I also got all of the new Distress Sprays and got a set for the classroom. I haven't used them enough to give a yay or nay yet. But Re-fell in love with the Fireworks sprays again.  And Dye-na-flow. And the Liquitex Spray Paint. That stuff is dynamite awesome. And Gelli Plates – they really are fun!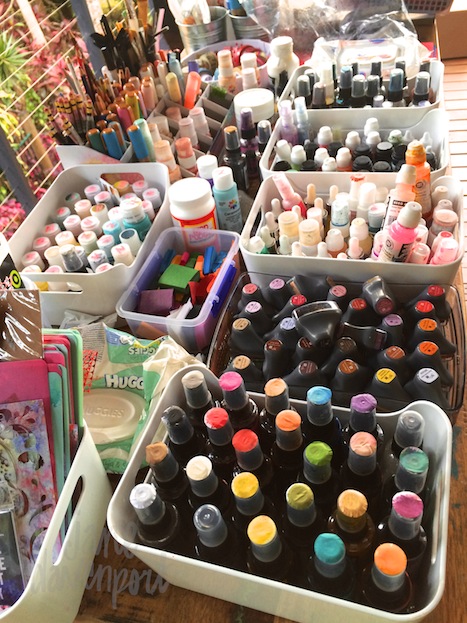 Anyway! Time to get ready for the second day of fabulous peeps in my home, making art and friends. I love my work.
xoxox
Jane/Danger