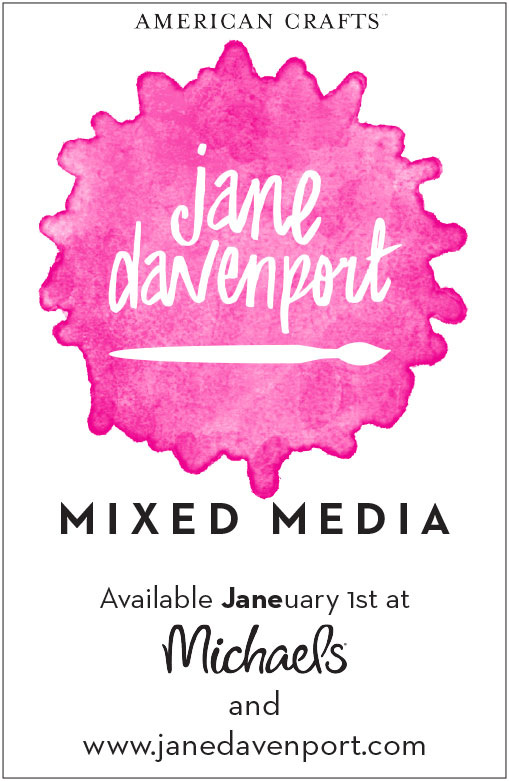 I am so delighted to tell you this news!
Janeuary will be here before you know it!
You may have to ask for Gift Vouchers from Michaels and my store for Christmas!
We will be giving sneak peeks of the wonderful art supplies over the coming months.  So much is happening behind the scenes and a million tiny pieces are moving from product development, design, packaging and promotion. It's very exciting and I love sharing with you!
The Story:
In January I received an email  saying "You have fans at American Crafts". I had an out-of-body experience and thought maybe the message wasn't real! But it was.
I flew all the way to the USA for a one day getting-to-know you meeting in February! What a whirl that was! I was mid way through my 'Wonderland' watercolour workshop and my Davenpeeps kindly agreed they could all use a 'Catchup' week while I went on my secret mission!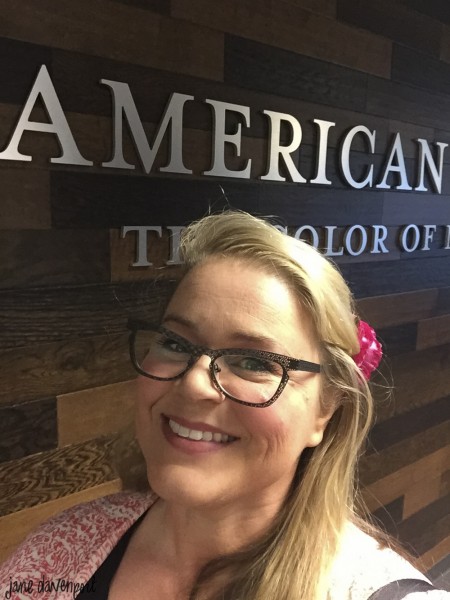 Well, things went wonderfully and we started work on my range right away! I had a million ideas and these were tamed and shaped by my wonderful American Crafts design family. What talents these women are! Vanessa, Lindsay, Cassi and Shalece are fun, dedicated, clever and on my wavelength. I adore them and their skills. This is us having the best pizza in Provo!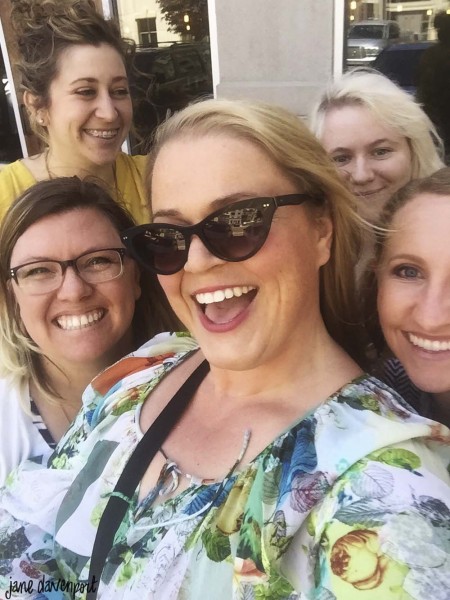 Usually a new Designer and Range would have 24 months to percolate, but the Michaels team was introduced to my ideas and …well… we have had a bit of a love affair going on! I went to Texas to visit the HQ of Michaels and presented a workshop in June. It was wonderful fun!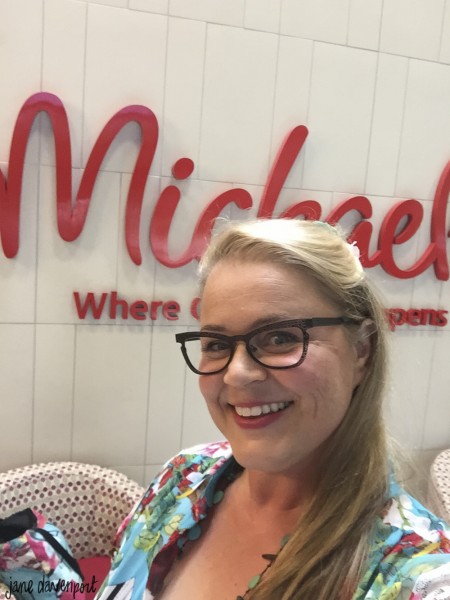 The American Crafts team based in Texas created the CUTEST goodie bags and cake toppers for my event.
I had heart palpitations ( the good kind!) when I saw the effort and sense of design and fun that went in to every little element!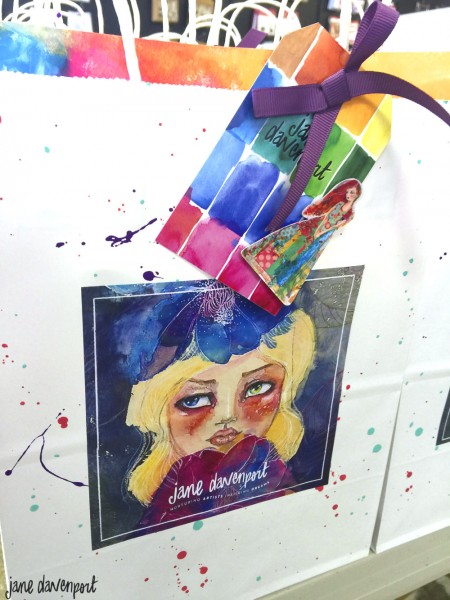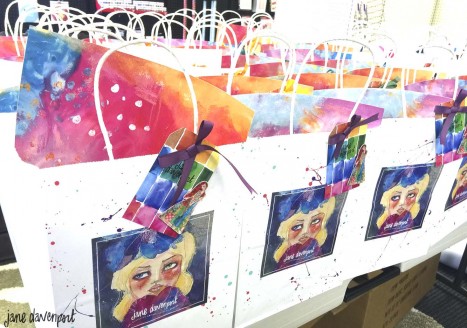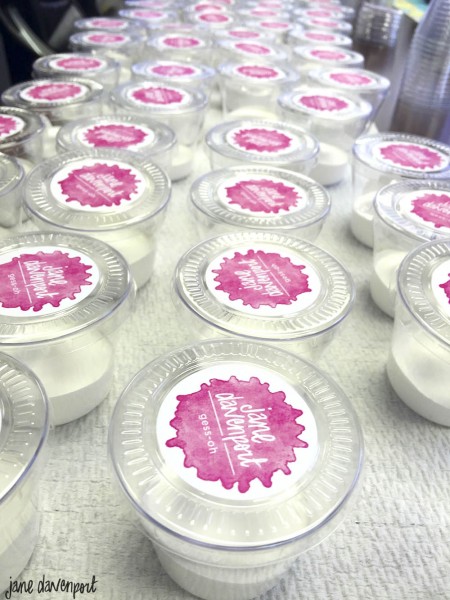 Seriously the most delicious cupcakes ever in the universe!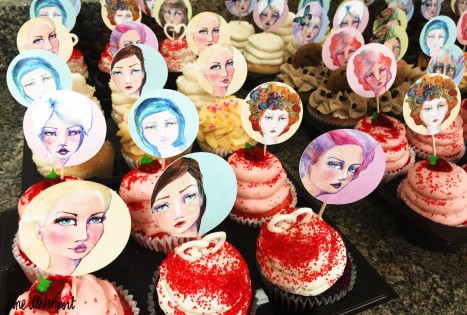 What is most amazing about this adventure is that I am on it at all! How brave are American Crafts for embarking on such a journey with an artist on the other side of the planet? The answer is VERY!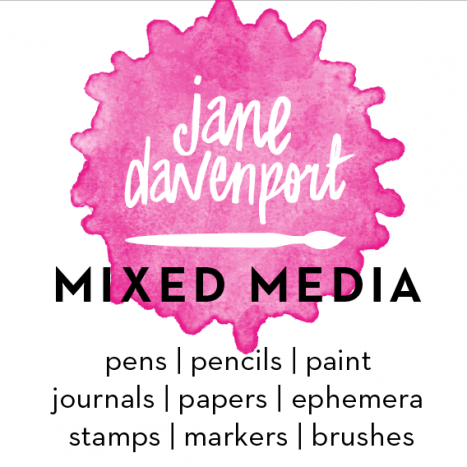 The range  contains not only
innovative art supplies
but journals,
papers,
stamps
and…..
Washi tape.
HELLO!
oh, and
RUB ONS!
I am addicted to these innocent seeming supplies
and to have my own?
Well, words fail me!
So I am going to give you a little sneak peek of  them…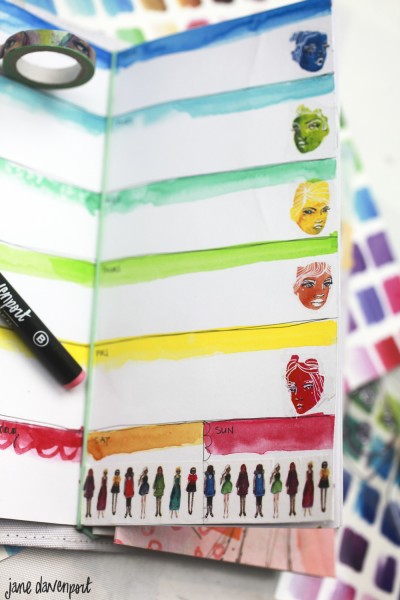 So I am giddy with joy and I hope you are happy too because this is great news for creative people everywhere! It really is important to hang on to your dreams and make wishes no matter how grand and impossible they may seem.
Work hard and enjoy your journey…
You just never know what wonderful events are around the corner!

xoxox
Jane/Danger