It's with such happiness that i share this exciting news with you! This new  Collection with Creative Expressions is the start of many, many creative things!
"Jane is on a mission to introduce everyone to their creative side. Jane's products are designed to hold the hand of beginners and to help expand the possibilities for the more experienced crafter and artist, a real talent with a love of colour.
Stamps
Stamp and add colour with your favourite medium, perfect for cards, journals, scrapbook pages, or other craft projects. Ready to mount on an acrylic block the stamp can be used with ink pads, paint, or used with pigment ink and embossing powder.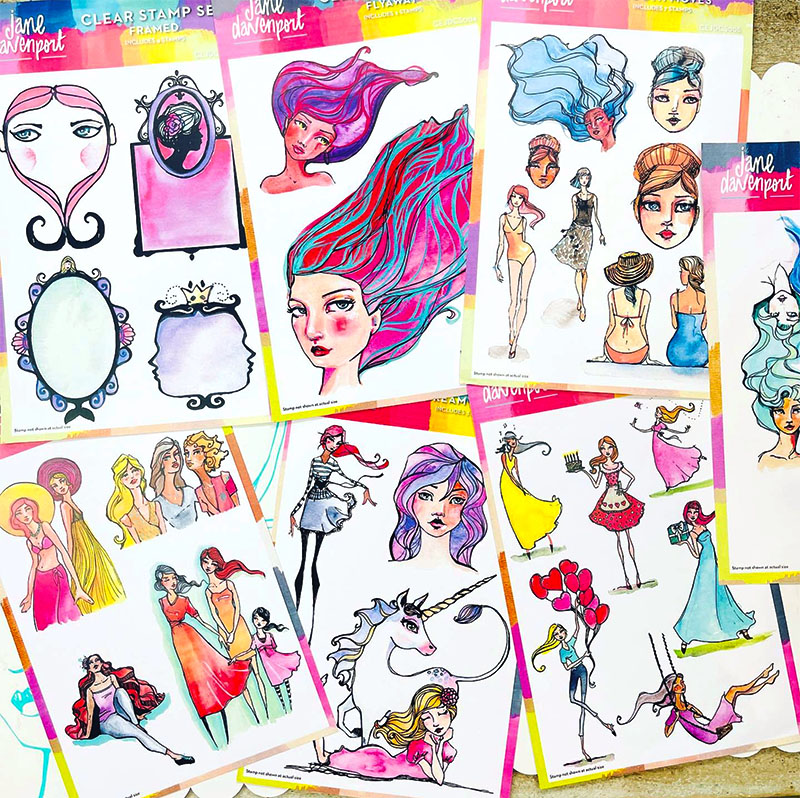 They are suitable for paper, fabric, or any other surface depending on the ink choice. High quality polymer stamps made in the UK. Carefully remove the stamps from the carrier sheet and they are ready to use. Why not check out our YouTube Chanel for ideas and look out for Jane's Facebook group? ."
Stencils:
The Stencils and mask are made from durable plastic and can be used with paint, ink, chalk, and of course the mica mists and are also a great addition to your die cutting embossing machine. Simply place the mask on your project and spray, for added effect multiple masks can be used, or re-arrange the mask and repeat with an additional colour. When finished simply wipe clean. For a different effect take a print from the mask after is has been sprayed simply spray the mask, then push paper or card over it to lift the mist.
Masks can also be used to dry emboss for a more delicate effect. And for the ultimate in easy embossing use your roller die cutting machines with the necessary soft embossing mats.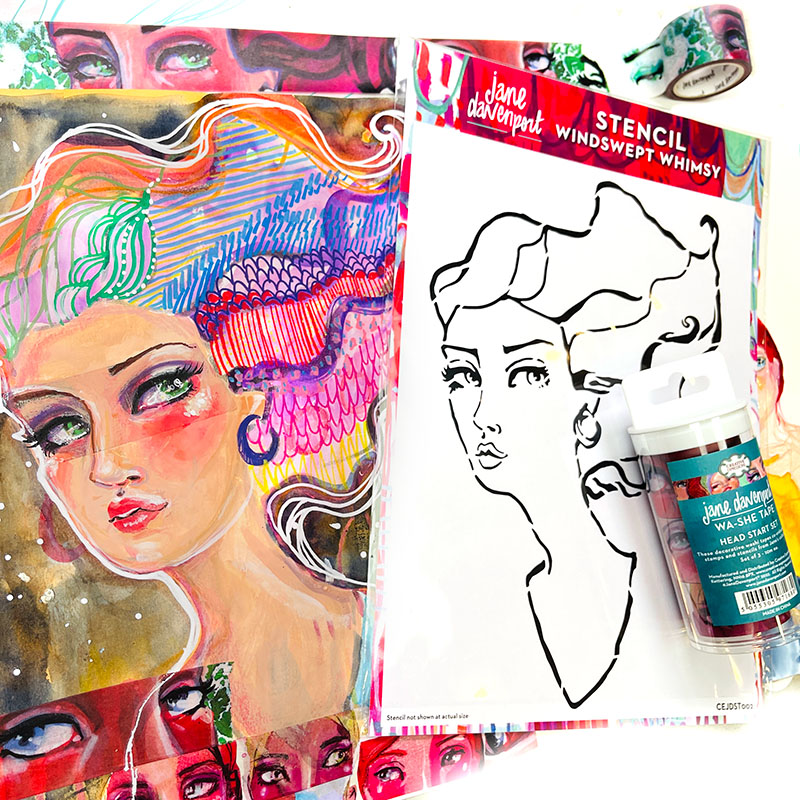 Wa-She tape!
These decorative Head Start washi tapes feature exclusive artwork from designer Jane Davenport and co-ordinate with all the stamps and stencils from Janes collection. The tape can be used as a background for cards, tags, scrapbook pages, journals, and planners, or even to create wall art! There are many uses for this washi tape and the width of the tape allows you to be as creative as you want to be. Set of 3 rolls 25mm x 10m of each design.

You can find the Collection on this site here: click
and the Stockists here: https://www.creative-expressions.uk.com/