When many of us think about the Jane Davenport supply line we probably think of color – beautiful COLOR!
This isn't surprising, as the color found in Jane's supply line is bursting with rich, professional and saturated color. I thought, however, for the sake of variety, that I would share a more muted palette.  Sometimes we want something a little more subtle or subdued.  I am pleased to report that this line offers this as well!
Paint Over Pen – En Plein Air from Tonja Sell on Vimeo.
I personally LOVE Jane's Paint Over Pens!
I use them all the time and in many different ways.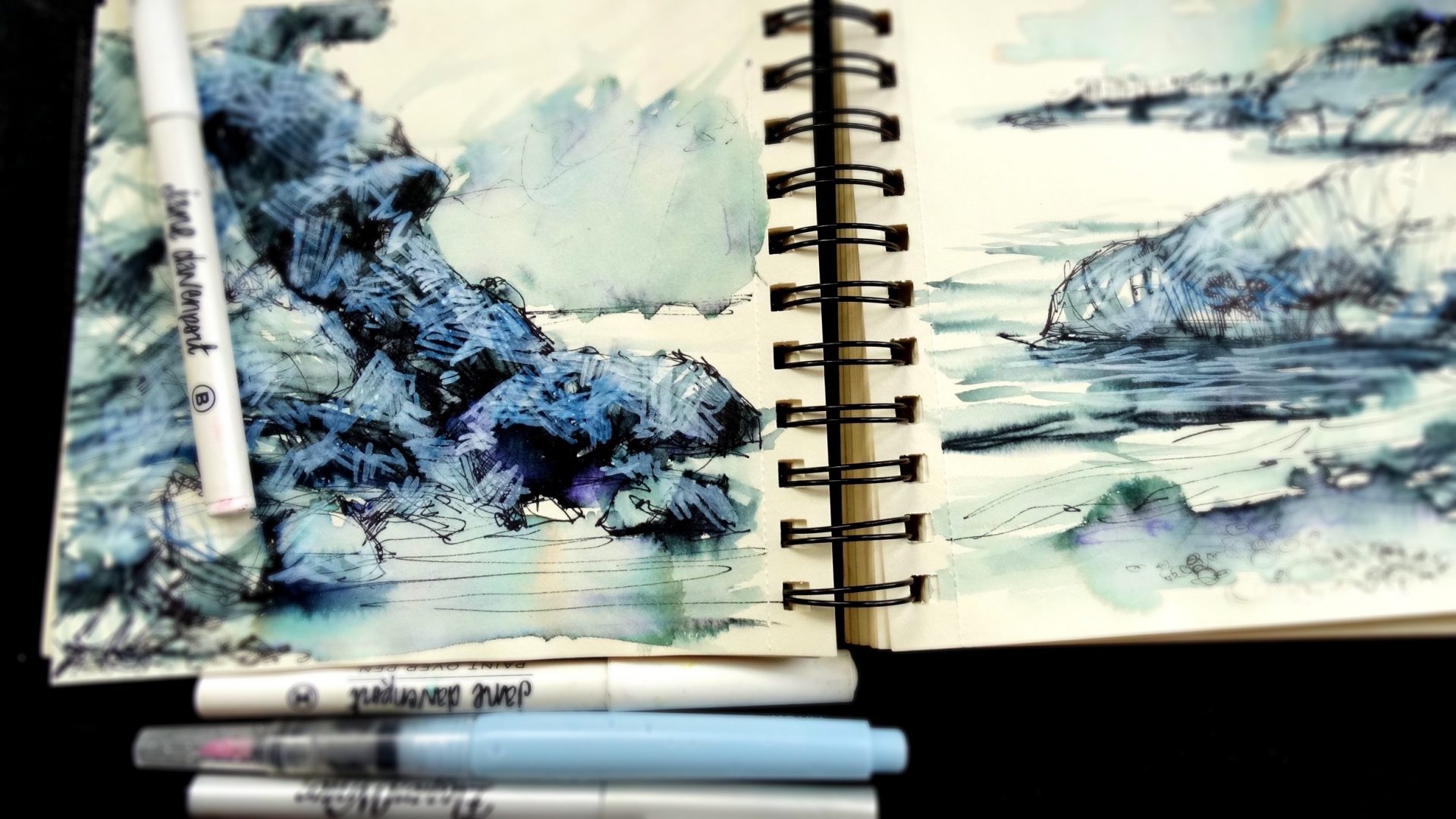 In Nerja, Spain I took them to sketch en plein air (paint outside).
I created a loose gestural study on location, using:
 – an Elegant Writer Calligraphy Pen,
a water filled brush pen,
a fine point black Sharpie
and
two sizes of Jane Davenport's amazing PAINT OVER PENS in white!
x
Tonja Sell