Window Pane Journal | Sheen & Shade on transluscent paper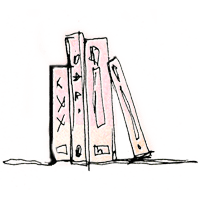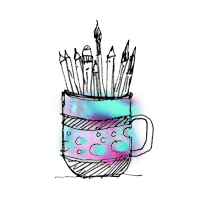 Use with Fountain pens, dip pens, markers, paint and pencils.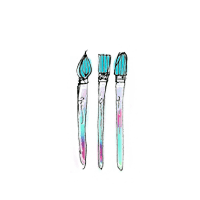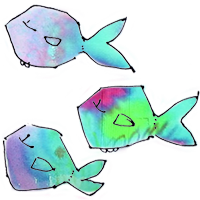 Inks will sheen and shade like magic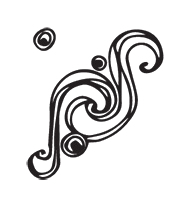 Translucent vellum for layered journaling
Look through the  Window Pane!❤️
The Window Pane journal has translucent paper that you can see through. It can be used with all art supplies, however it is especially good for inks that have sheening and shading properties, eg: the 'Gods and Monsters'  and' Legends of the Sea' inks!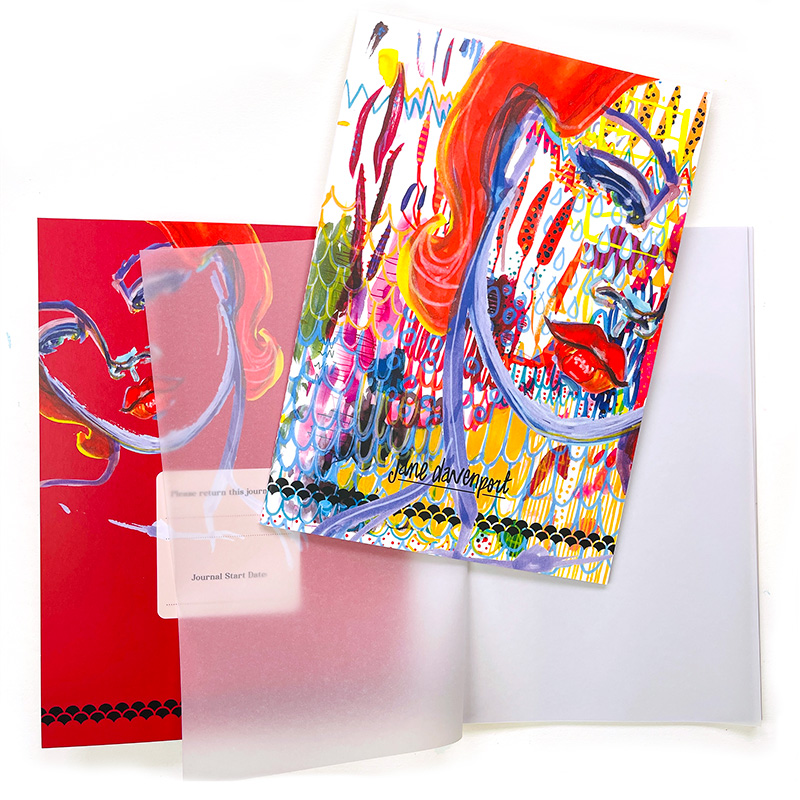 The Window Pane journal is light, smooth and works beautifully with all art supplies. What makes it so special is how the layers of your creativity peek through from page to page.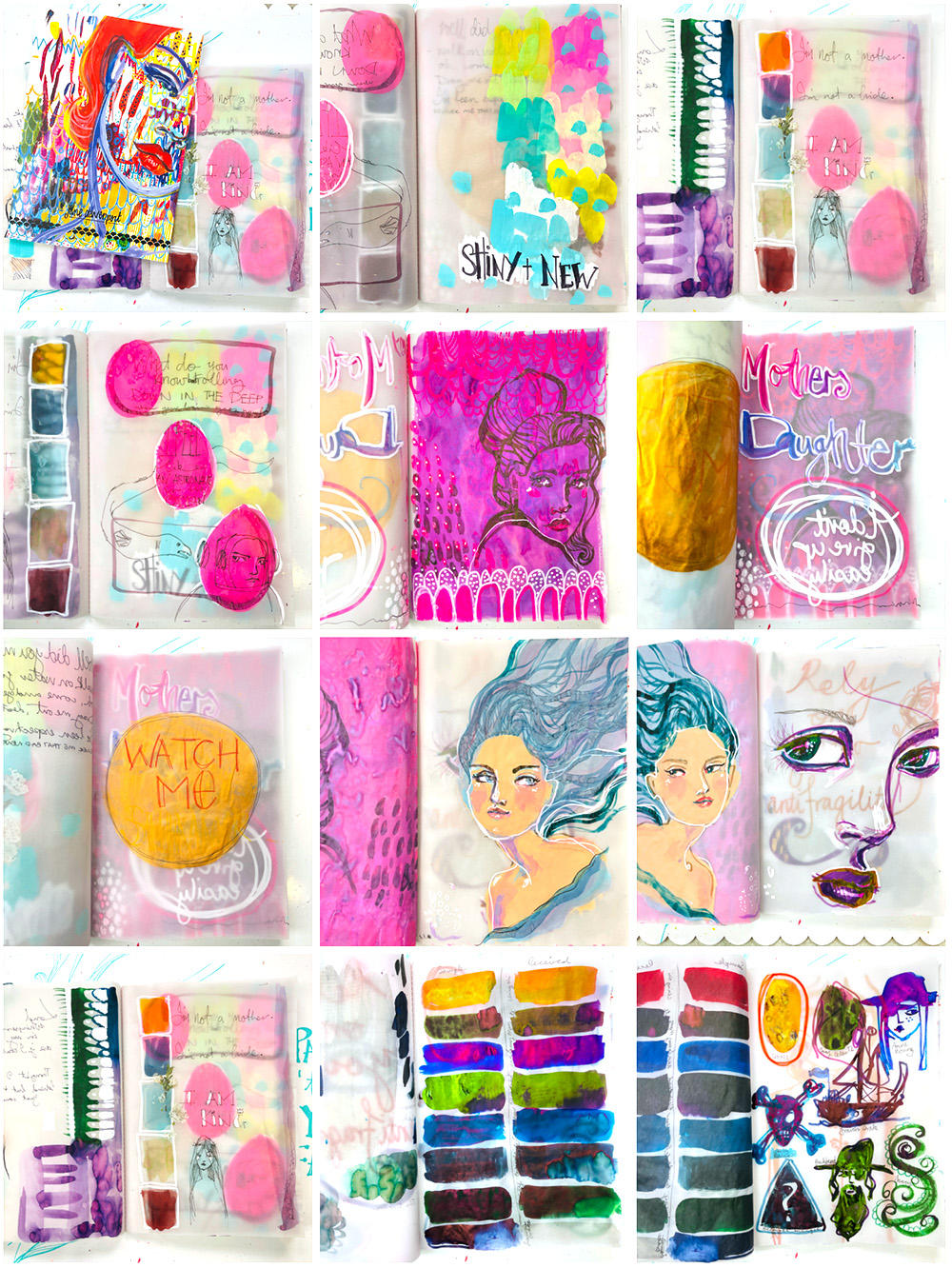 THE DETAILS:
B5 size
18.5 x 26cm
7.25 x 10.25 inches
42 sheets – (84 'back and fronts')
Centre stitched
Full colour heavy card cover
Bookplate section on inner cover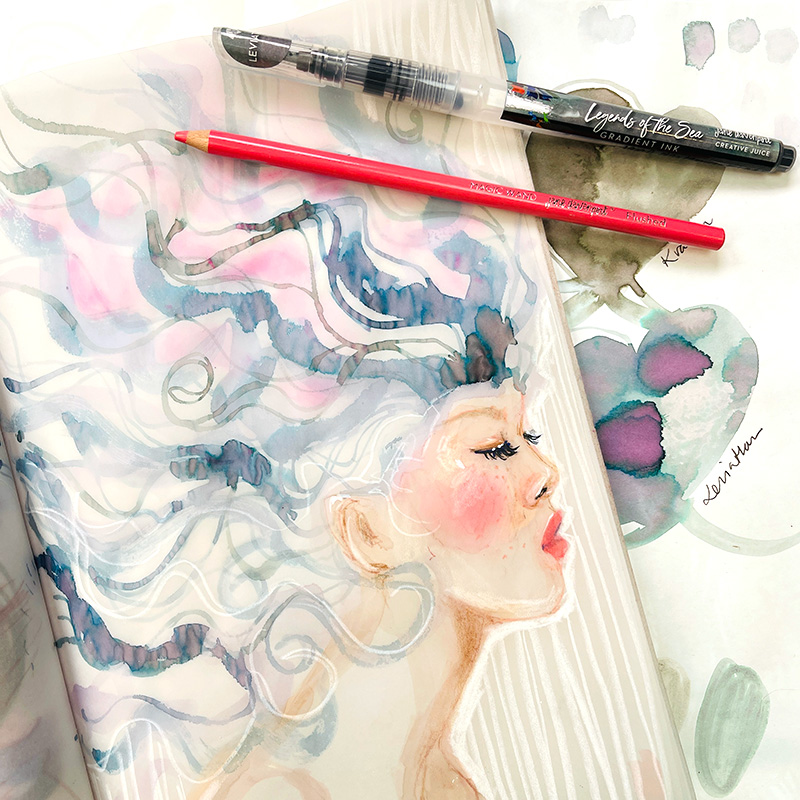 Window pane has no wood or cotton pulp and belongs to the 'Vellum' family of papers. You will love the way that inks, markers, pencils  and watercolours glide onto the paper, and sit in place.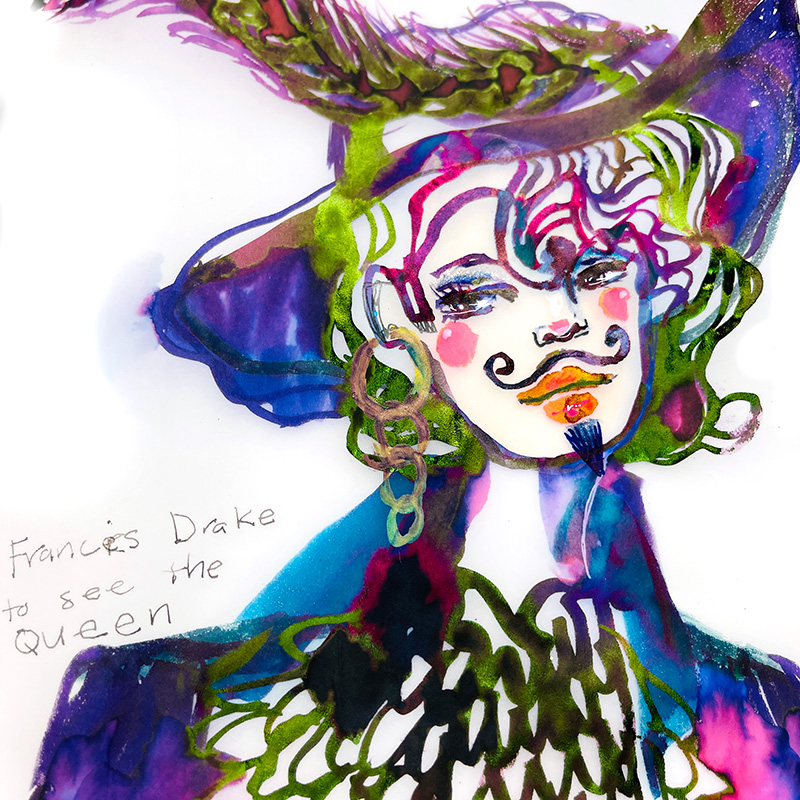 The transluscent Window Pane paper has a lovely crinkle effect and feel as you use it, sounding almost like glassine paper. The more water you add, the more of a crinkle you will get. What would annoy us in other papers delights us in this paper, as it adds to the entire experience of using this journal. The crinkles  smooth back out over time, but the 'used' pages' have a delightful worn in quality that is hard to explain… it is something that needs to be experienced!
I cannot believe how quickly my Window Pane journal has filled! partly because of the space that the transluscent paper calls for, and partly because I am just drawn to draw in it!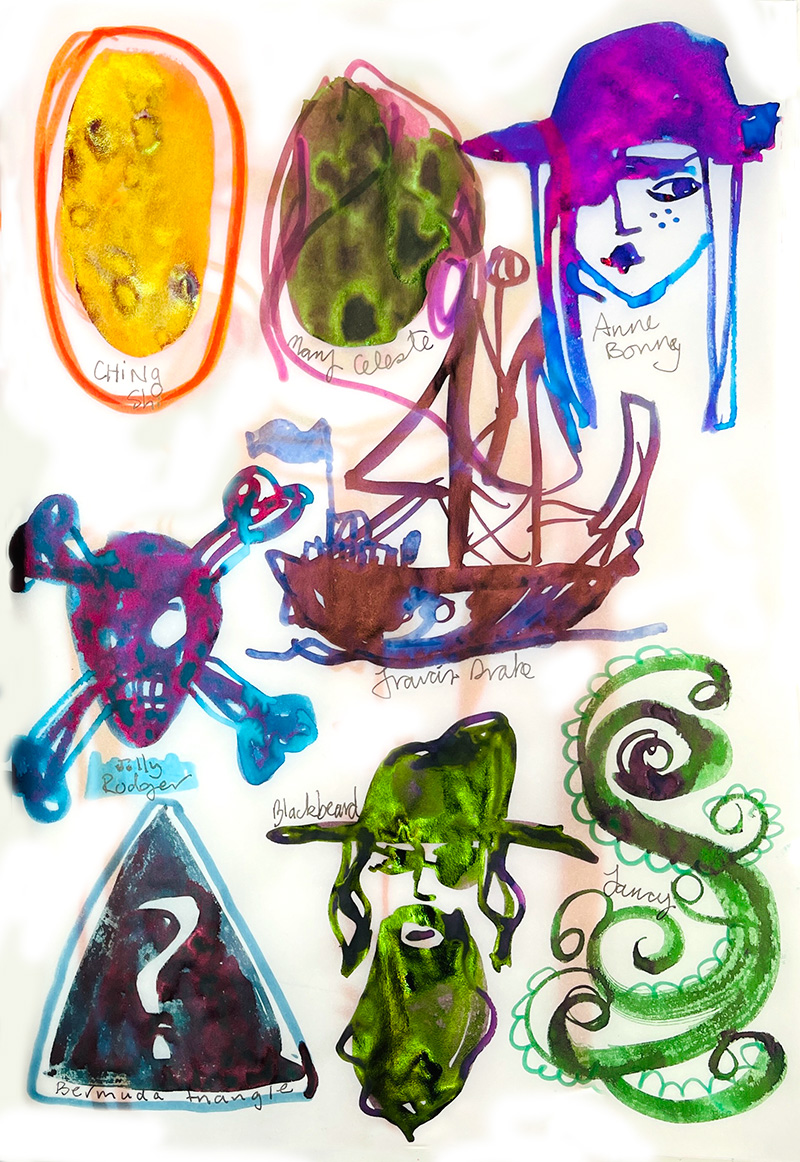 This property is what makes Window Pane the combination with the
Legends of the Sea Inks  in this bundle! click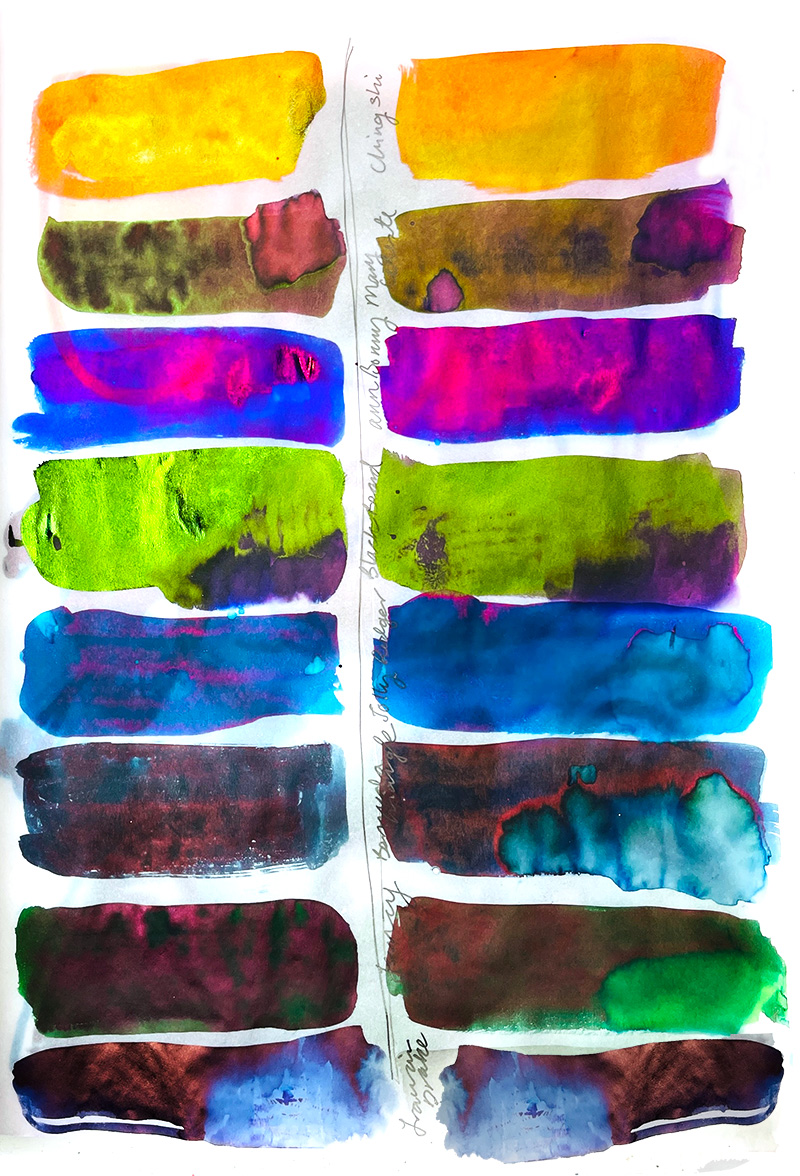 What you might like to know
Window Pane paper works fabulously with
LayerCake Paint,
pens,
markers,
inks
watercolour
pencils
crayons
| | |
| --- | --- |
| Weight | .2 kg |
| Dimensions | 19 × 26 × 2 cm |