Cool Tool Carvers & Easy Rubber | the fun of making your own stamps!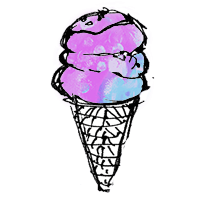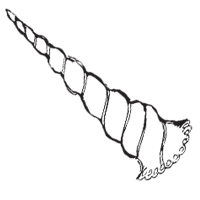 Create fine or chunky details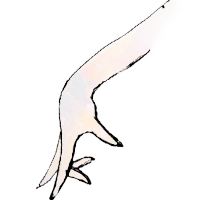 Cool Carvers to create your own stamps!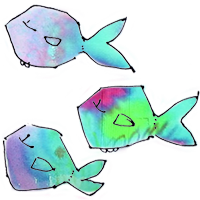 Carving  your own stamps is lots of fun, and really adds a new level of creativity to your creative process!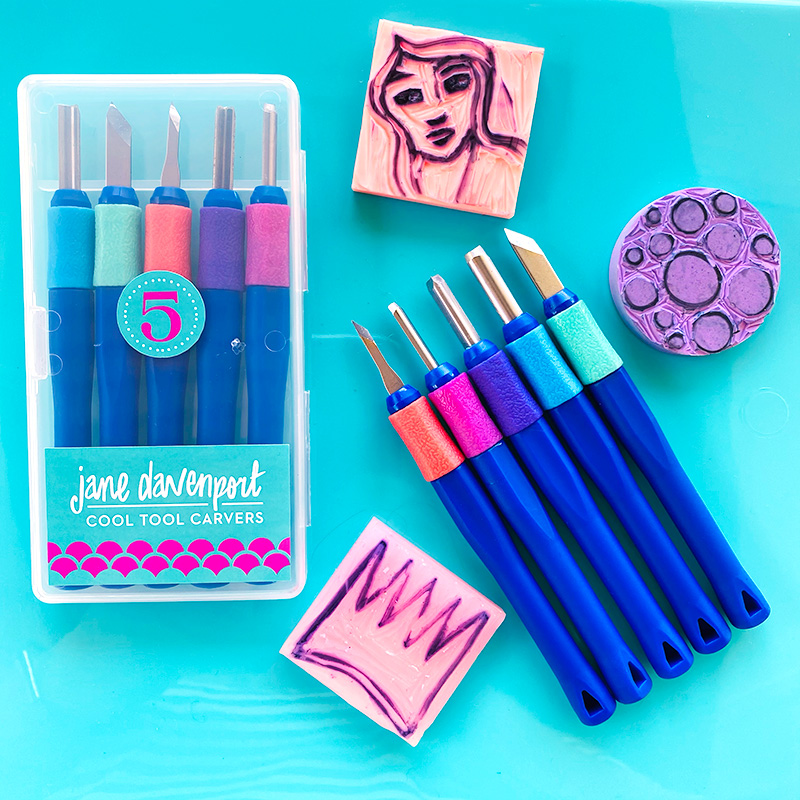 The Cool Tool Carvers set are exactly what you need to create your own rubber stamps! The tips feature several profiles including a flat blade to remove larger sections of the stamp.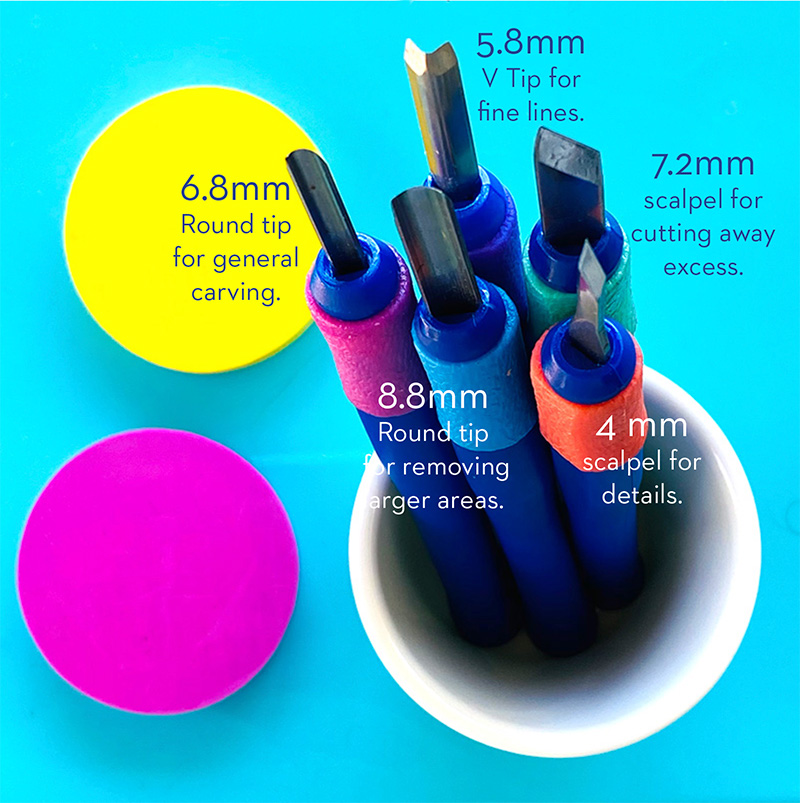 They come in a lovely clear box to keep the tips safely.
The box is a friction opening to make it harder for children to get into!
The ends of the Carvers are flattened to stop them from rolling off the work surface.
The deluxe tools have a rubber grip for easy, comfortable handling.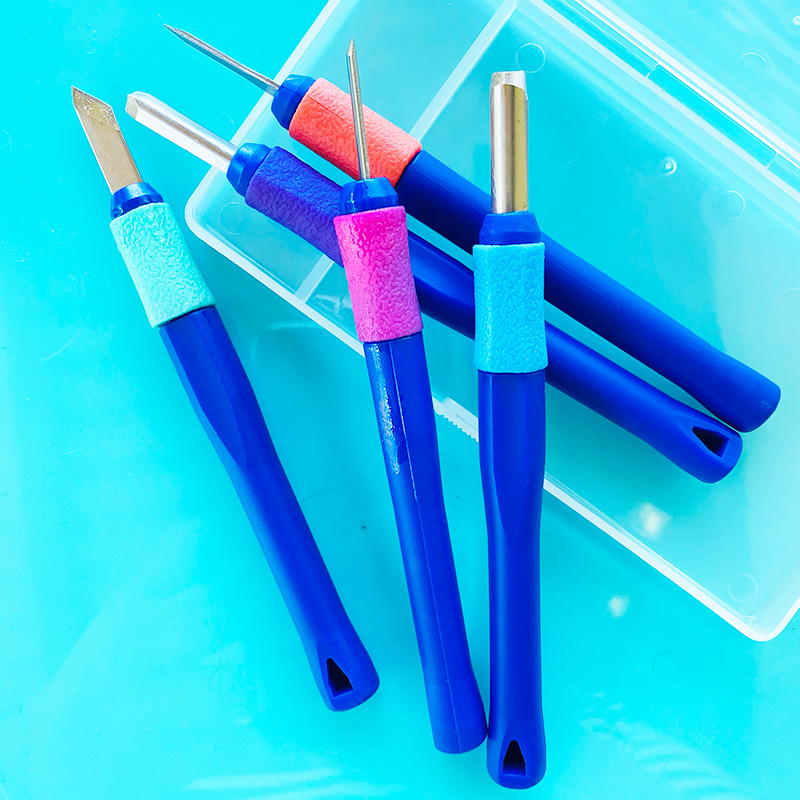 Easy Stamp Rubber
Each rubber set has 3 pieces in different colours.
so soft to carve
firm enough to capture detailed designs
great for your first stamp carving attempts!
 firm enough to make stamping your finished work easy
Primary Round Rubber Set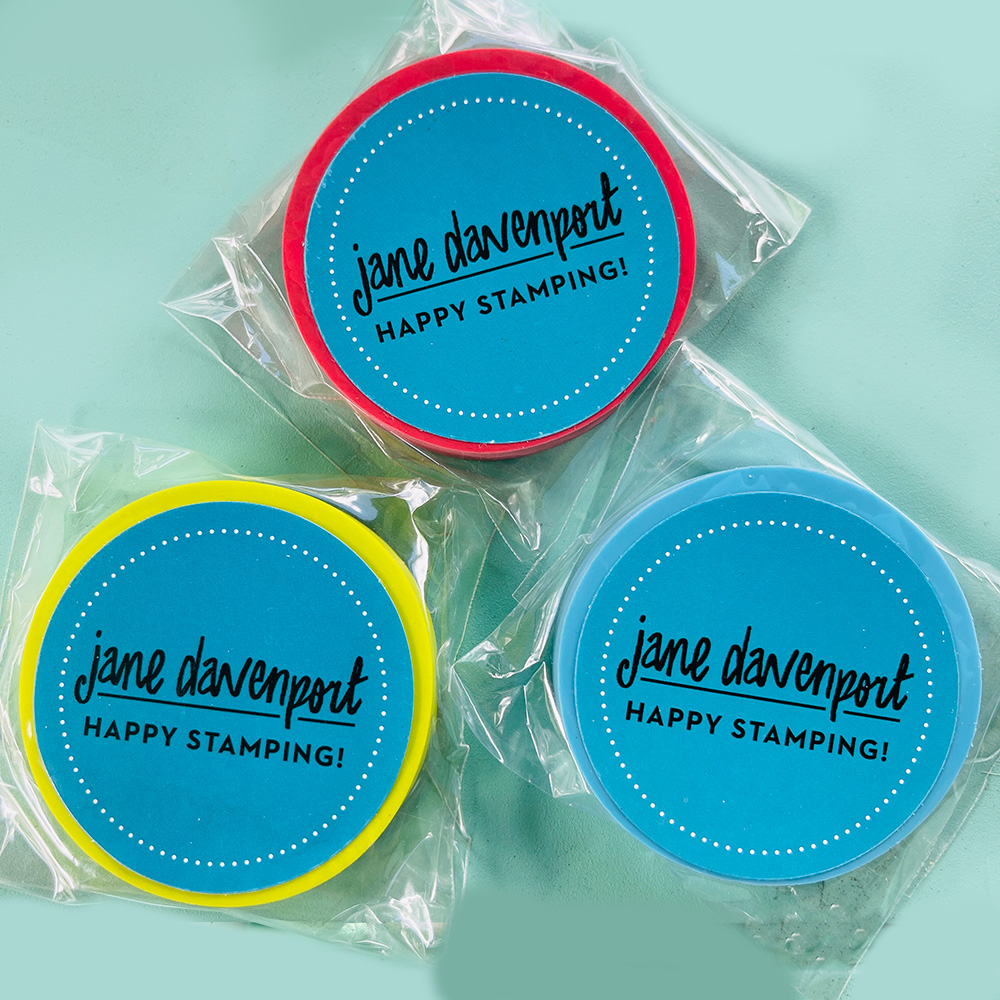 Joyful Round Rubber Set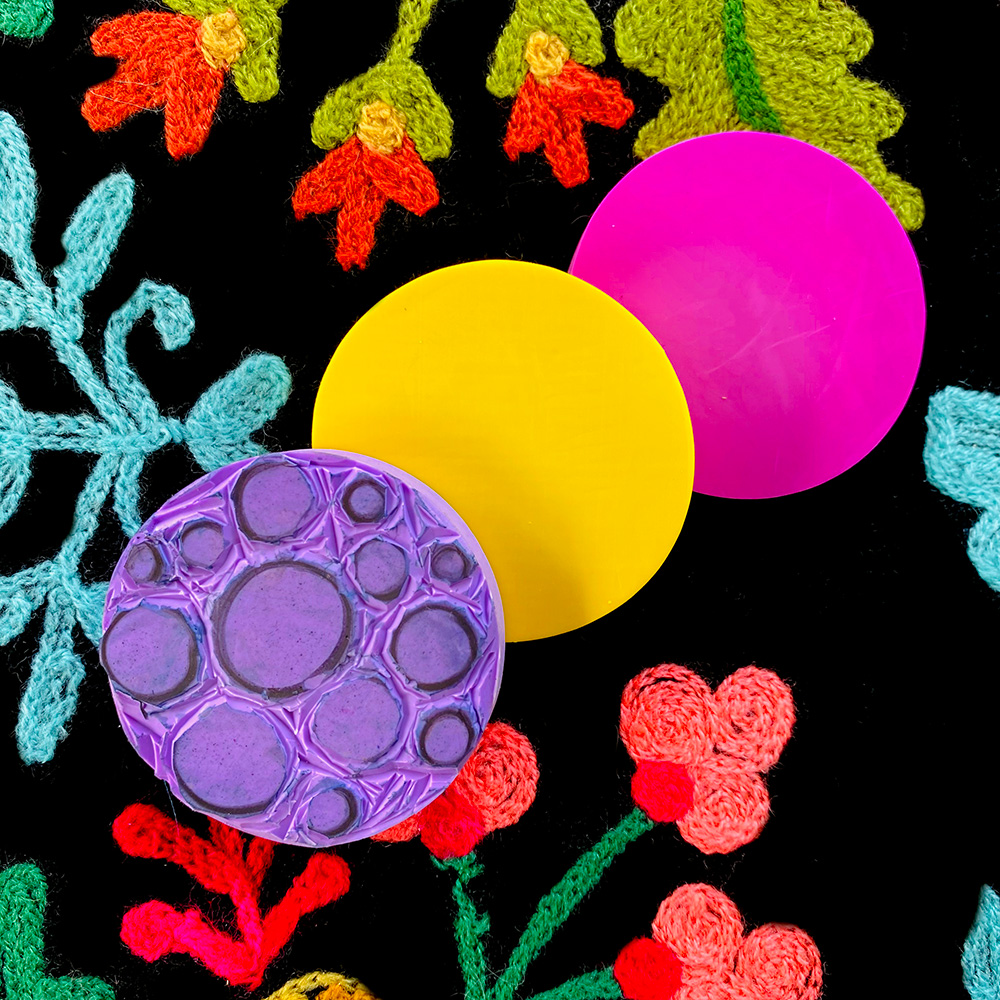 The lovely Rubber sets come in an organza bag for storage
Each piece is 5 x 5cm which is a perfect size for people new to stamp carving!
It's my favourite size because stamps can be handled easily and you can make stamps fairly quickly.
Eash set has 3 different colours of rubber in it, so as your collection grows, your stamps are easy to find (and look AMAZING!).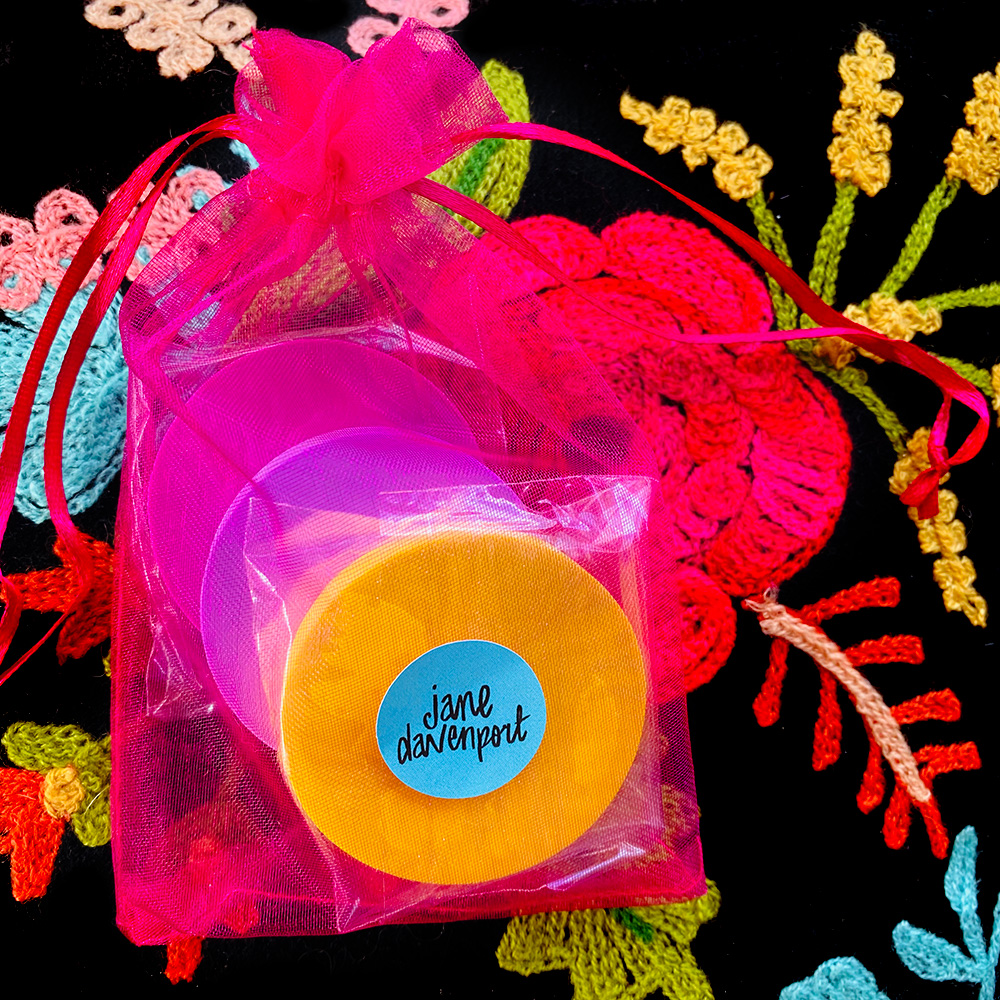 I love carving my own stamps, they have such a lovely look!
I especially love stamping on watercolour paper so I can't get a precise effect, it's very hand-made and organic.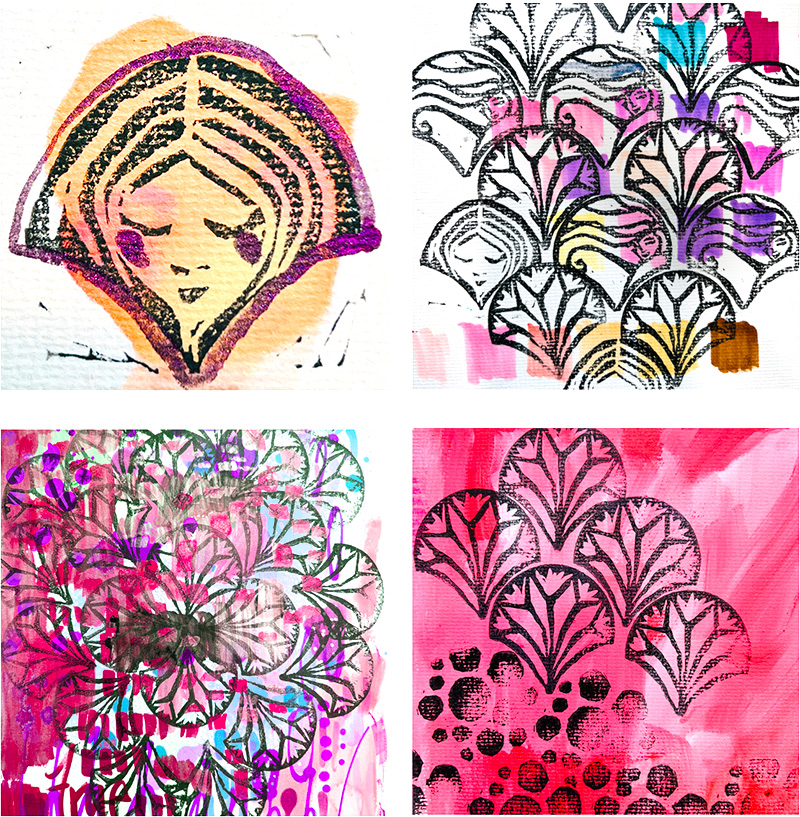 They are easy and fun to make as well. In fact carving your own stamps is a really fun group activity, (especially for people who claim they are not 'creative') as you can each create something small, that can be shared with each other!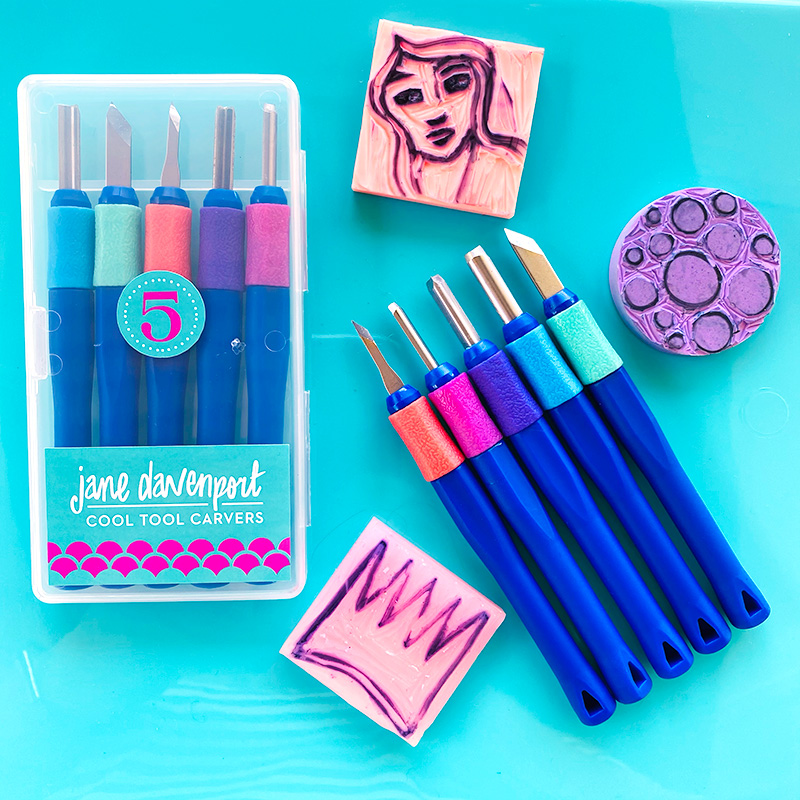 Practice a design on paper and then draw your design with pen on the rubber .
either cut around the pen, for a silhouette.
or cut out the pen lines for an outline look.
test out your stamp with ink and see if you need to make any modifications.
Have fun!