Brush Cuff | wristband for watercolour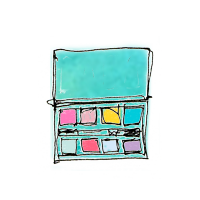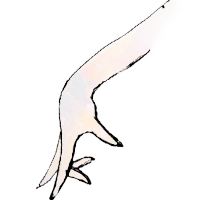 Rnse every so often and reuse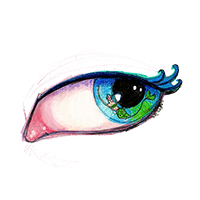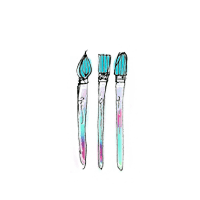 Three sizes so you can decide on how loose or fitting
Always looking for a cloth to wipe a paintbrush on?
The Brush Cuff is now there for you!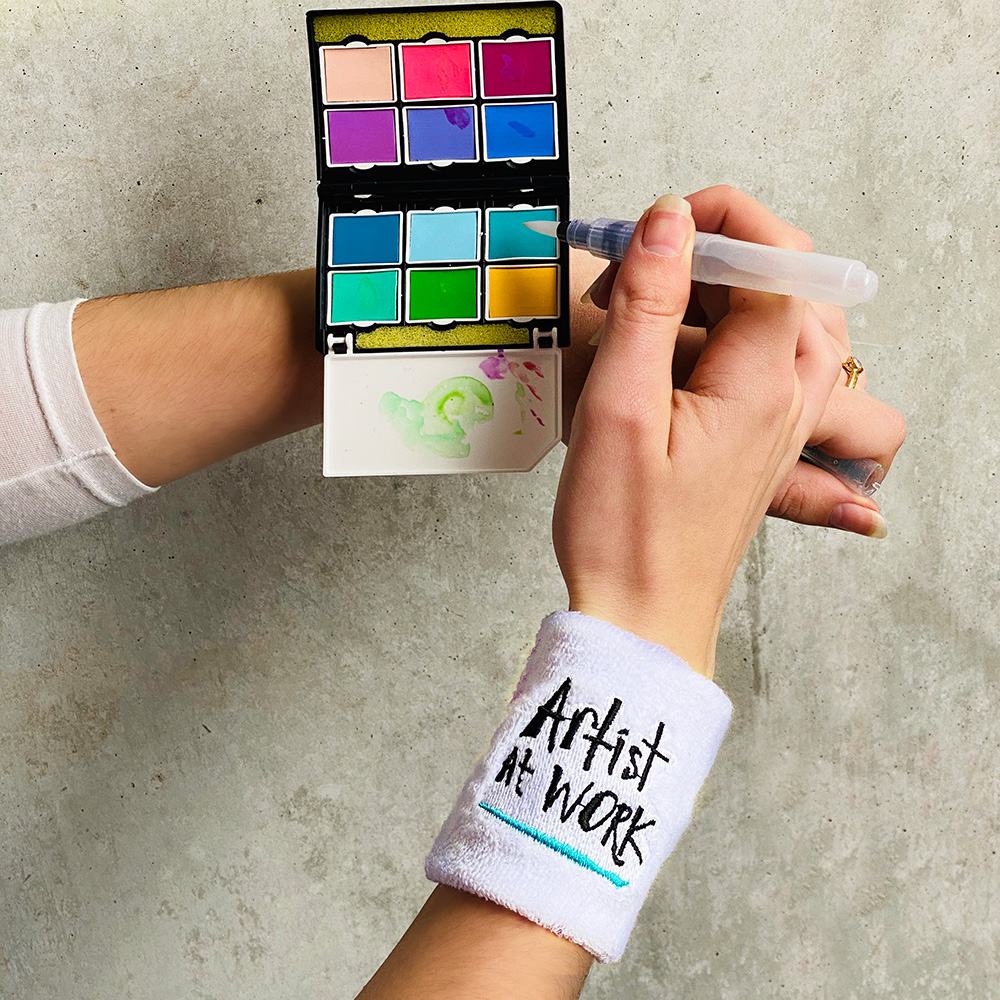 Wear it on a wrist, an ankle or just place it on your art surface!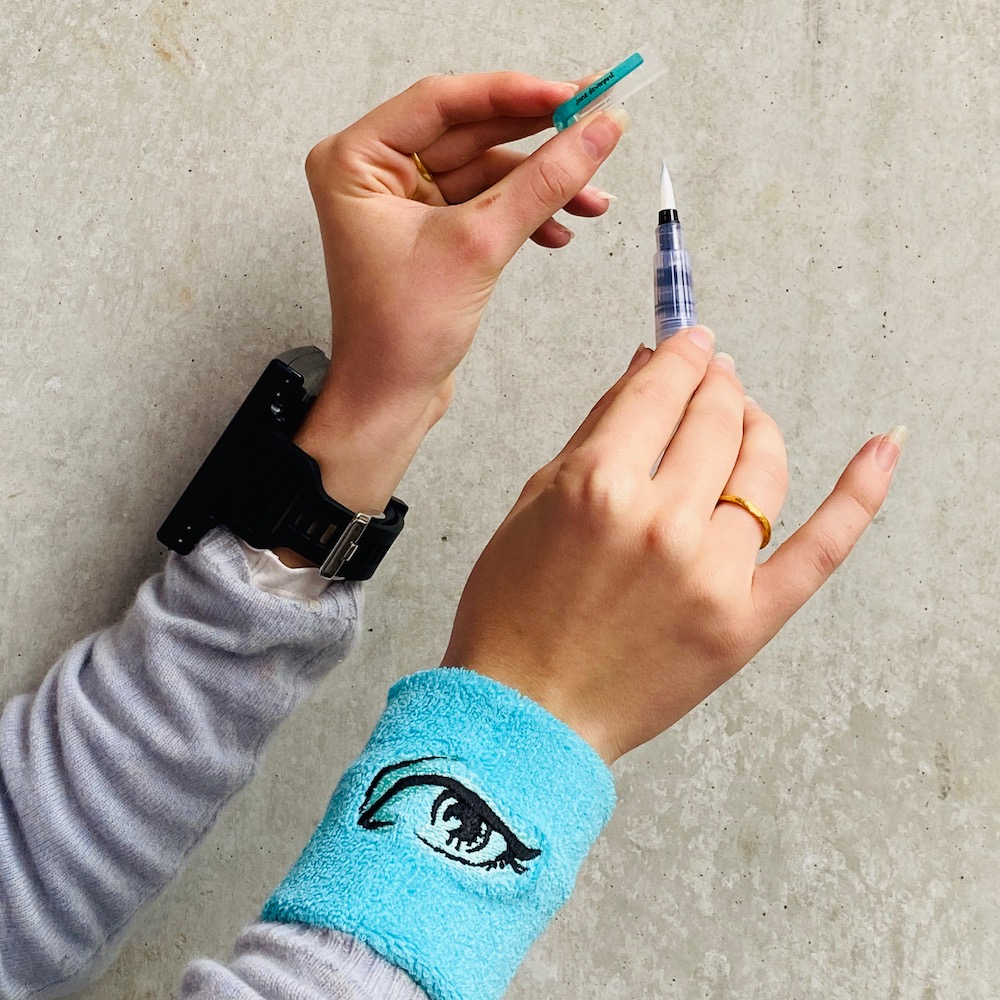 Made from soft cotton stretch terry towelling with embroidered design by Jane Davenport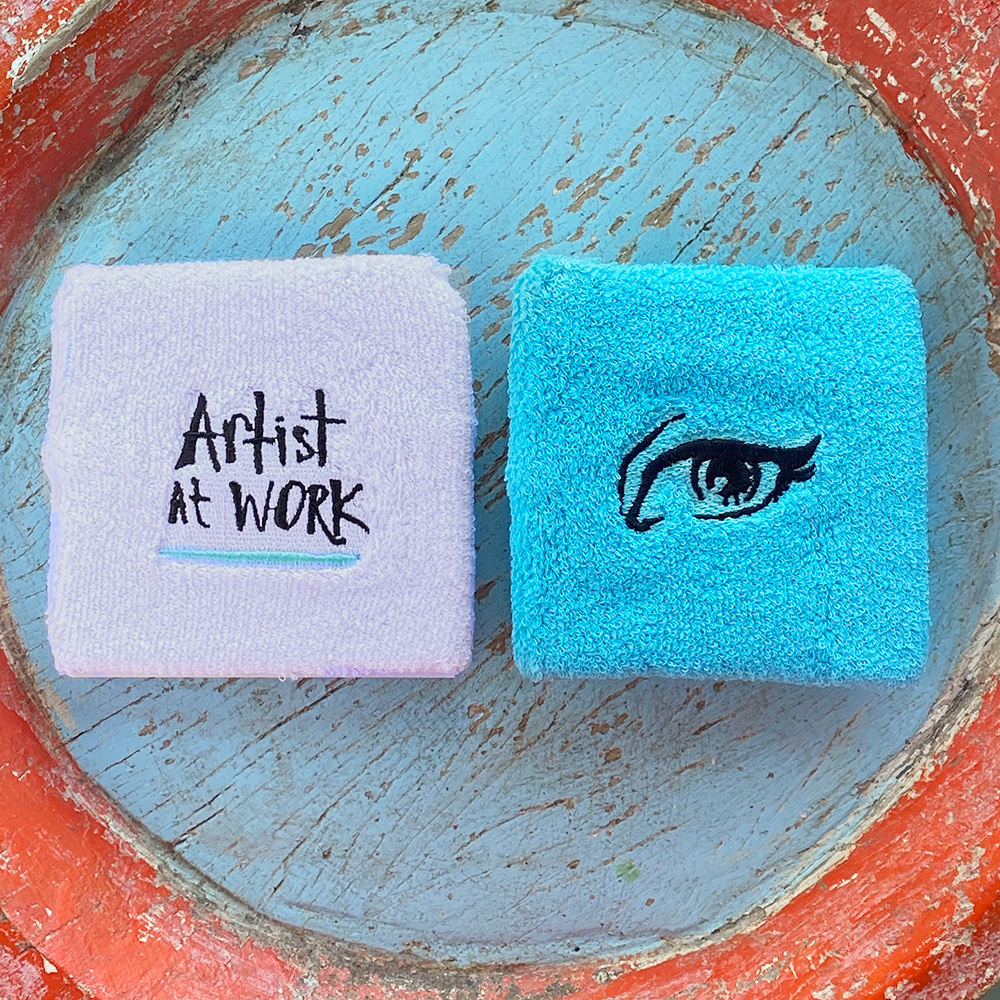 Simply rinse out your watercolours every so often.
Small is 8x8cm
Medium is 8x 10
Large is 10x 10cm
I designed th Brush Cuffs after I went to Egypt to see the pyramids. Necessity really is the mother of invention! It would have been so handy ( literally) to have an absorbant cloth right there when i was painting to mop up extra water, help change colour etc. Intead of using my clothes to clean my brush, i can now use the Brush Buff!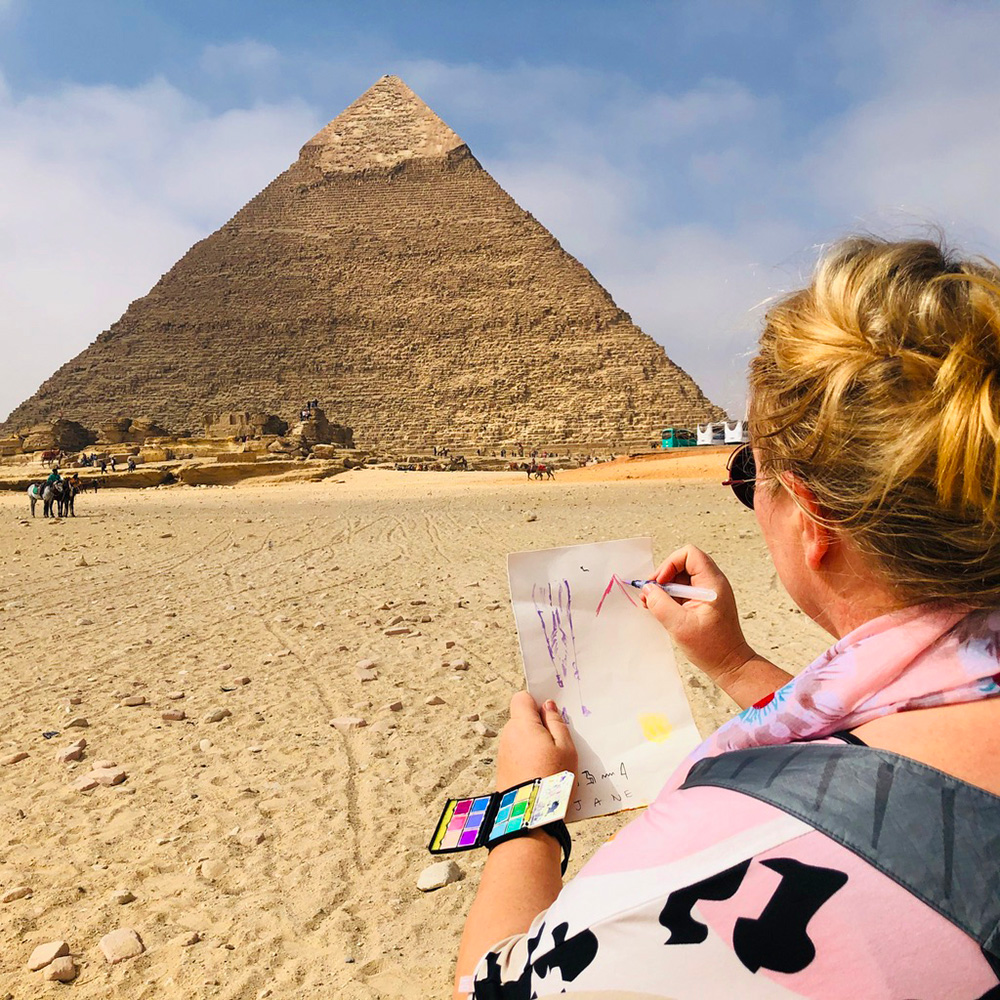 Now, I have one by my hand whenever I'm painting to clean my brush and absorb extra water after washing my brush to change colours.
Even though i invented them for travel, I keep one on my art table at all times. These Brush Cuffs save me so many paper towels!
What you might like to know

| | |
| --- | --- |
| Weight | .05 kg |
| Dimensions | 10 × 5 × 1 cm |
| pattern | Notice -small, Artist At Work-small, Notice -medium, Notice- large, Artist at Work -medium, Artist at Work-large |