Watercolour Tin | Create a custom palette
The inner tray that can be used to hold your pans is removeable, and when lifted out reveals that there are more mixing wells in the base of the palette. Removing the inner tray allows you to keep your palette clean, and allows you to customise it even further!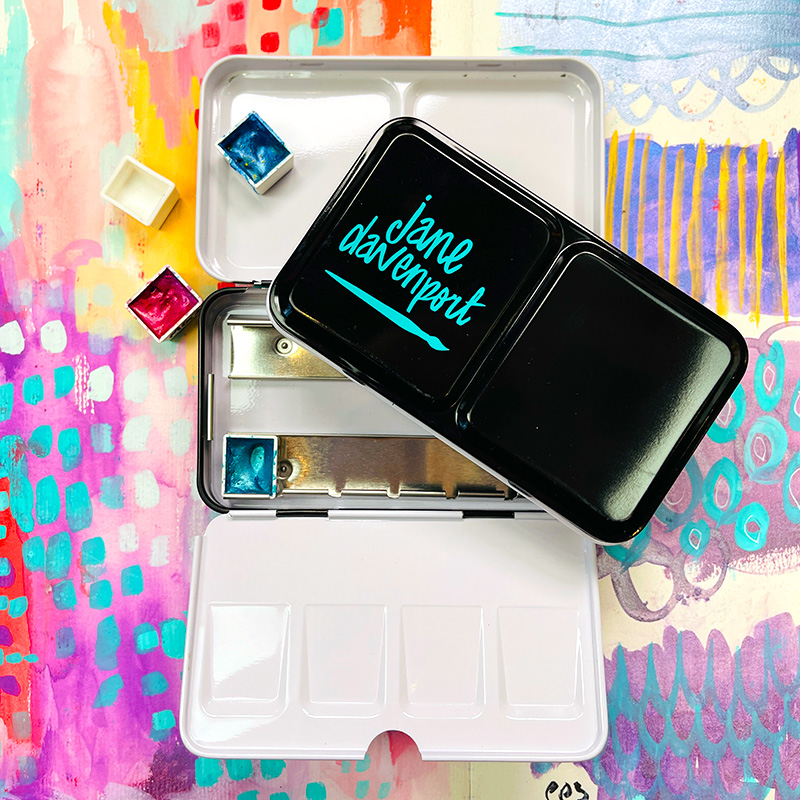 You can use the insert provided to load your pans into, or remove it and add magnetised-pans!