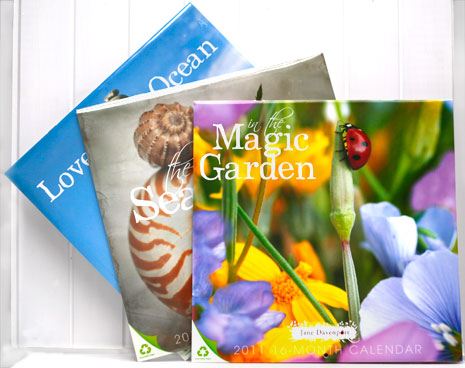 It feels like the year has only just started (yes, I know we are nearly halfway through! Time flies when you are having FUN!) and here I am showing you 2011 calendars…but I was so excited when they arrived from the USA today! I work with Leap Year Publishing, and have 4 titles with them for 2011..
In the Magic Garden
Love & DevOcean
The Sea Party
LadybirDelicious!
The WONDERFUL and EXCITING thing about having my work in calendars each year is that the images are reproduced in full blazing colour in a lovely large and juicy format. Delicious!
When my Australian calendars with OzCorp Publishing are ready to show off, I will let you know!