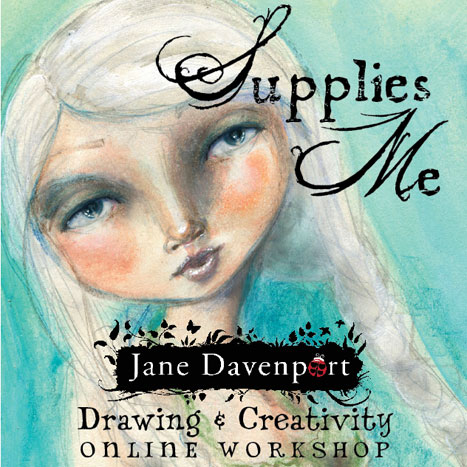 Click play for your invitation!
httpsv://www.youtube.com/watch?v=vSCBzqwE0Sc
I love art supplies and drawing faces…so that is what this entire Online Workshop is based around!
Which makes it sound like it's all about me – but it's not!
It's for anyone who has bought lovely art supplies and hardly used them.
It's for anyone who loves drawing pretty faces ( or wants to learn how!).
It's for anyone who needs a break from the craziness of the world.
…wait a minute…it IS all about me!
But hopefully it is all about you too, and you will take that leap of creative courage and join me in my brand new School!
The class is $95 and we have had a wonderful sign up! Click here for all the deets!
x
Jane