Hello Davenpeeps!
Welcome to another video, one where we take the matte mediYUM and transfer some images to make awesome tip ins for our journals! This is the basis of the technique you can customize and alter how you do it, it really is limitless!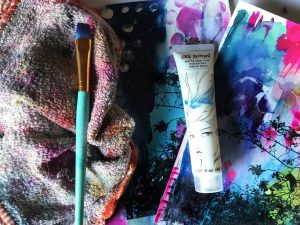 This is such a simple and fun way to create quirky tip ideas, add a little something, something to your art journal backgrounds! I find using silhouette images for trees and power lines make for a funky transfer!
A Laser image is a MUST for this technique, inkjets prints will not transfer so keep that in mind when you start this project! You will also need your
Jane Davenport Matte Medi-Yum,  Like I said in the video, Jane's Matte Medium has given me some of the BEST transfers to date! So grab some for your project!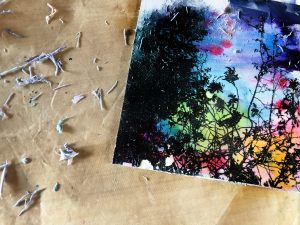 Tip : Use a slightly damp textured cloth to help with the rubbing stage – This will safe your fingers immensely!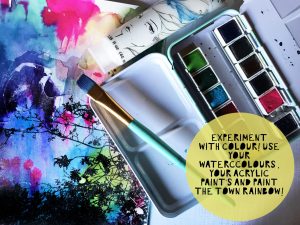 I hope you guys have a go at making some really unique backgrounds and tip ins with this little fun project! I can't wait to see what the davenpeeps come up with, you guys always have such a blast with these spark starters!
Have an awesome day and happy transferring!
Courtney,