I have 36 glorious watercolour hues across the three sets in my collection.  Each Petite Palette tin contains 12 carefully curated colours.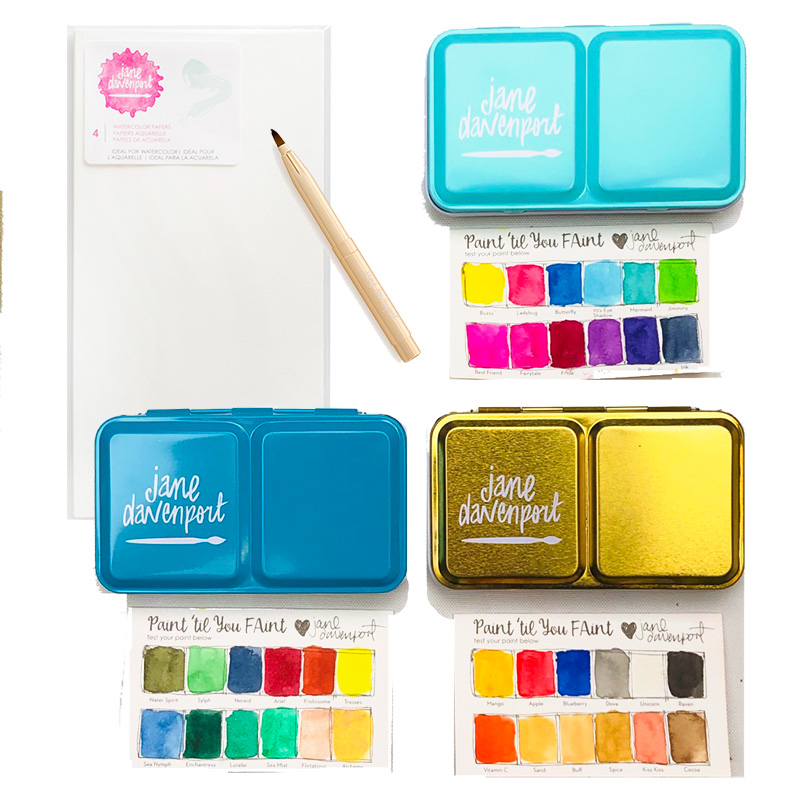 (We have a bundle kit on my store with all three sets plus a bonus set of watercolour papers and the Detailer travel brush!)
To make a more compact Desk Set, so I would have all 36 colours in one spot, I first took out each pan, then super-glued onto the back of each one a Slim Mighties magnet (click here). These tiny,flat and strong magnets are perfect!
Once dry, I arranged them in rainbow formation inside one of the tins!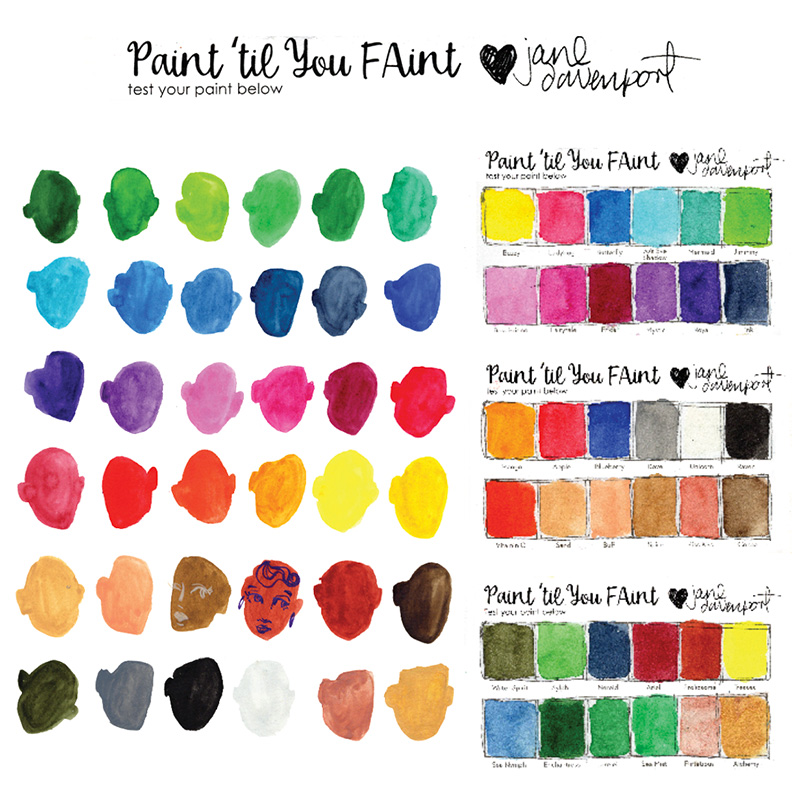 This set is so handy for my art table. I leave it open, ready to use just like this!
If I want to pack them into a more travel friendly form, or into a different tin, I can easily move them.
I have my exact set up  with the colour names for your reference. You can drag the image to your desktop and print it as a reference!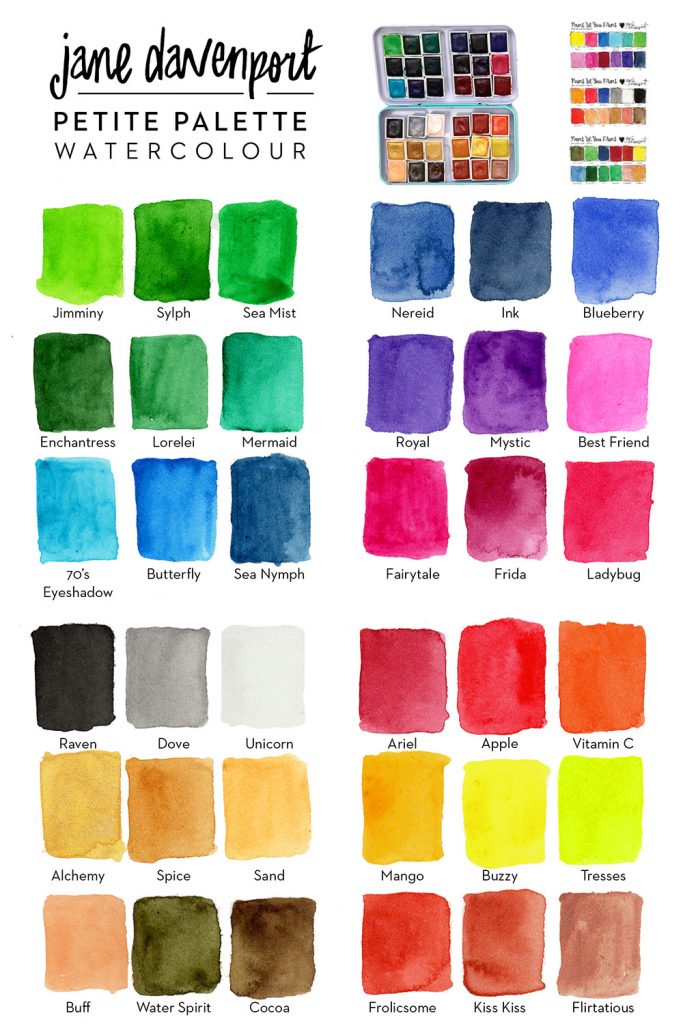 xoxo Jane