Fabulous Figures is a #1 best seller and has sold out on Amazon! This makes me smile because it isn't even up to the official publishing date yet. I really put my heart into my books, and to see them be well received is very uplifting.
I have both the new titles in my store, and you can still pre-order though Amazon, Booktopia, Angus & Robertson. I have also had reports of sightings of the book in the wild! It's been spotted at Kinokinuya and Barnes & Noble…
If you have purchased or read any of my books would you leave me a review on Amazon?  Even if you didn't purchase from Amazon you can still leave a review. The reason I ask is that the Amazon review system is a real resource for people looking for books that may help them.
So a review that mentions the specific reasons you like it, or have found it useful is a wonderful resource.  Plus you have my personal appreciation!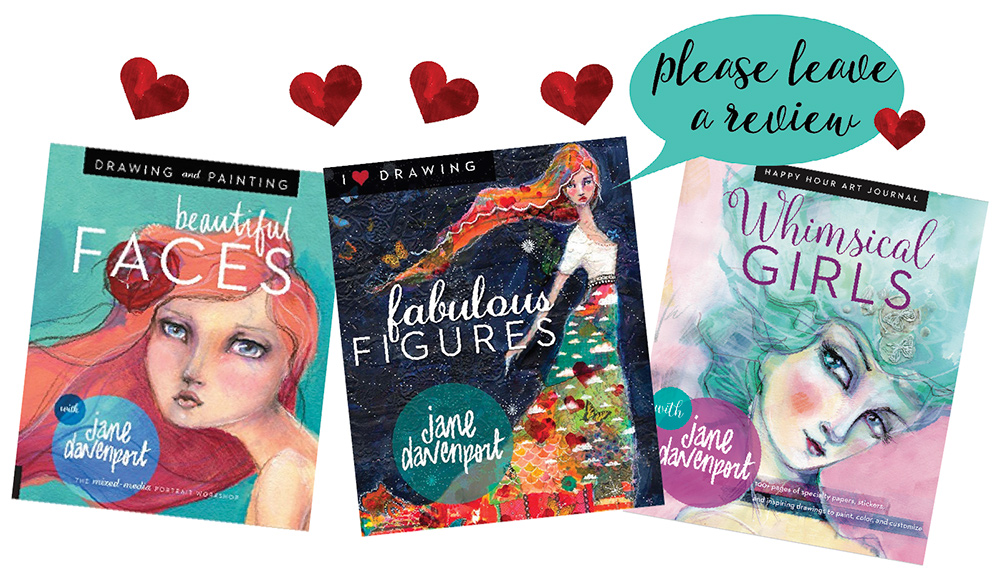 Leave a review for 'Fabulous Figures' : click
Leave a review for 'Beautiful Faces' : click
(Whimsical Girls isn't out on Amazon yet so we can't review, but soon!)
Thank you so much if you have purchased or pre-ordered! I have a lot of books rattling around inside my mind, and the only way they will come to fruition is if people trust in me and order them of course. If you haven't checked them out yet,  signed copies are available here. I hope you are finding the book useful!
xoxox
Jane