It's been a whirlwind of flowers and ladybirds for the last 2 weeks. The Melbourne Flower and Garden Show was so much fun. Angus built me a table complete with ladybird spots and I held court basically,  painting and drawing the whole time. I LOVED talking to people about their own creative endeavours and encouraging everyone to start an Art Journal!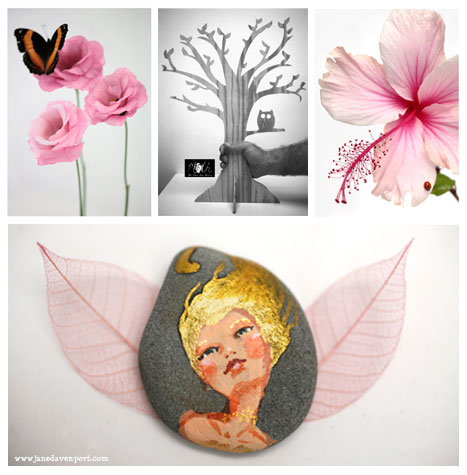 I had prints of all my new artwork on show and we packed up well over 150 of them to travel back to happy new homes. It was fun chatting about coloured pencils, paint, paper and my involvement in the 21 Secrets Workshop.
There's so much going on for me at the moment and I need a day (or 7) to catch my breath before heading off to Sydney for the next extravaganza – the Sydney Royal Easter Show. But that cannot be organised, so, deep breath and party on!
21 Secrets is going great guns, I am just so full of energy for my students. I ADORE (hear me yelling this!) giving feedback to my students. It is so interesting seeing everyone's drawings. We have a laugh, we share our experiences and we draw. And that's just my classroom…there's 2o others! I can't wait to dive into the other classes myself, one of the perks of being a Guide…!
My Ta-dah list for the next few weeks:
Working on the 4th Edition of my book 'the Garden Guardians' this week…I've decided to update all the images…big job…fun job!
Prepare images for a new Homewares range with a beloved Licencee (major excitement!)
Celebrate my stationery and card range with OzCorp going to the New York Stationery Show ( Hello?! Woo!)
Giving my experience and heart-felt attention to my 21 Secrets students. You can still join in by the way !
Bask in the post-show glow of a very succesful Melbourne Show.
Order iPad 2…editing my videos while sitting in a comfy lounge chair? Yes please!
Added new Art Journal Supplies to the Institute of Cute!
Oh yeah, and I booked my trip to Portugal for Teesha Moore's Art Journal workshop. Yes. Portugal. Teesha. Workshop. Plus. Stopping. Over. In. Paris. For. 4. Days.
But I can't even talk about that right now, because I will PoP with Polly-Annaness. Truly.
Down side of all this activity, is I've neglected my Blog a little (sorry!) and my easel is peering around the corner at me with hopeful eyes…sorry fella, Miss Jane won't be slopping paint all over you for a few weeks…
I hope you have some great energy swirling around you at the moment. I have lots right now, so I'll send a bit your way if you need it!
x
Jane  Davenport  |  Artomologist