This next post is from our guest blogger! I noticed Melissa Bochat's lovely colour grids on Instagram and asked if she would share them as they build on Tiffany's previous post. Enjoy swatches on Mermaid Markers and Magic Wands!
xoxox
Jane
"Hey Davenpeeps! Melissa here to talk about one of our favorite things: rainbow swatches! I'm a big fan of playing with your supplies and knowing how they work. Happy accidents are wonderful but purposeful magic is even better!  So making a swatch chart is one of the best ways to figure out how to stretch your colors even further. Once you know how colors mix together, you can create limited color palettes or
add a bit of complexity to a piece with some muted tones.
Swatch charts can be made with any medium. Here are a two charts made with the fabulous Mermaid Markers and mystical Magic Wands from Jane's new line from American Crafts.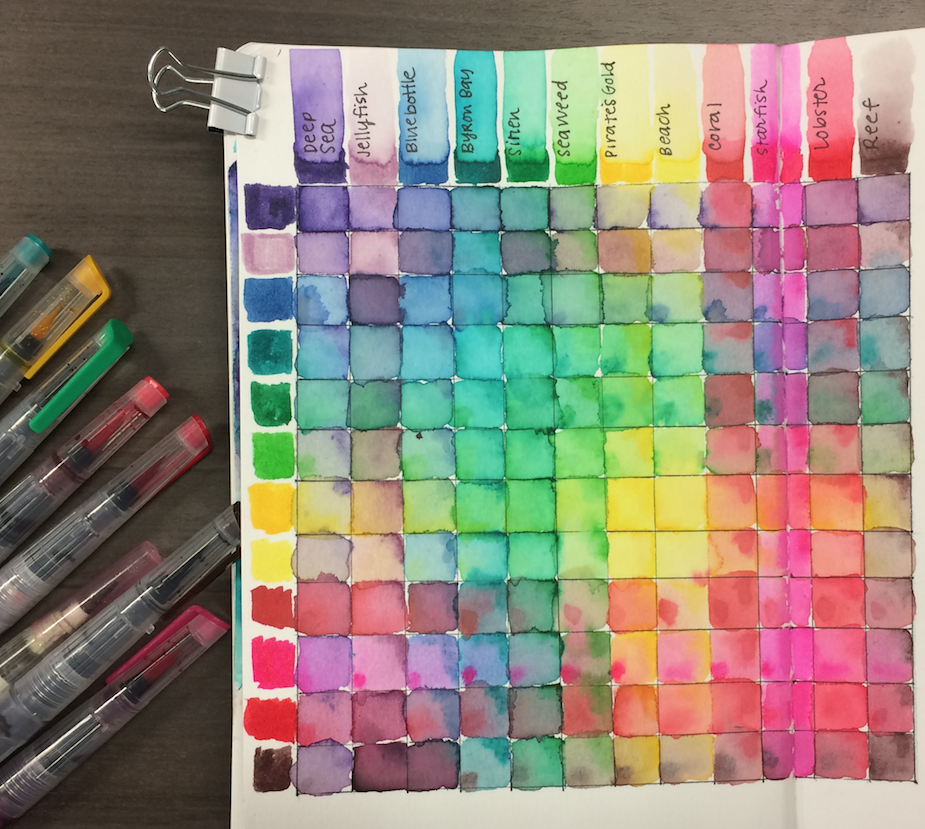 Swatch charts are pretty simple to make.
First things first – I like to put my medium in "chromo"- logical order because who doesn't like rainbows?! Then I make a grid one column and row more than the number of colors I will be swatching out. Now the fun begins: putting down color!  Starting with the second square, paint each of your colors in a square across the top, then do the same down the first column again starting with the second square down. That way you can know what colors you mixed together.
If I'm in a rush, I'll paint long horizontal stripes of each color and then once dry, vertical ones over the top. This way you can see how the colors look glazed, or how thin layers of each color look over another layer.
If you aren't short of time or want to see how the colors mix while wet, you can paint square by square each of the two colors, the one from the top of the column and the one from the side row.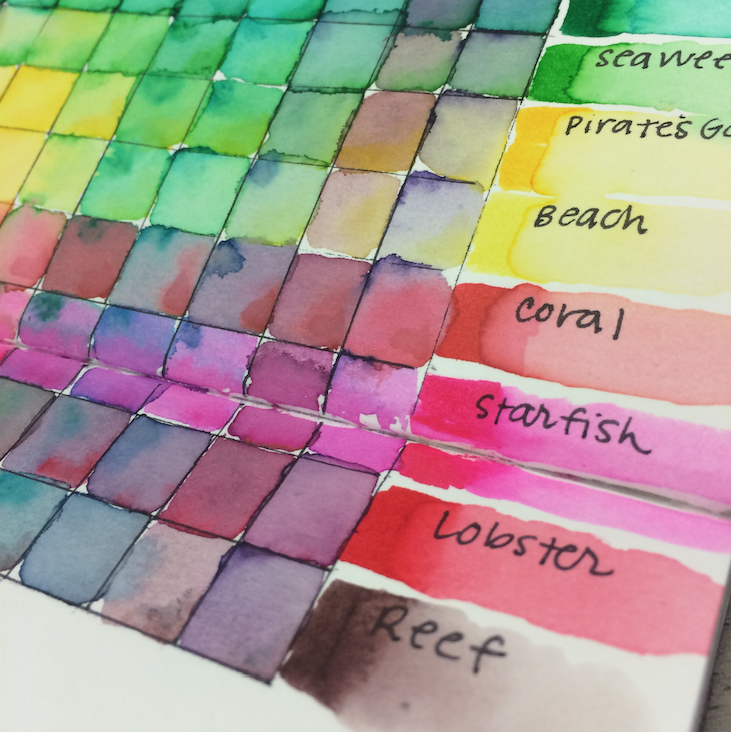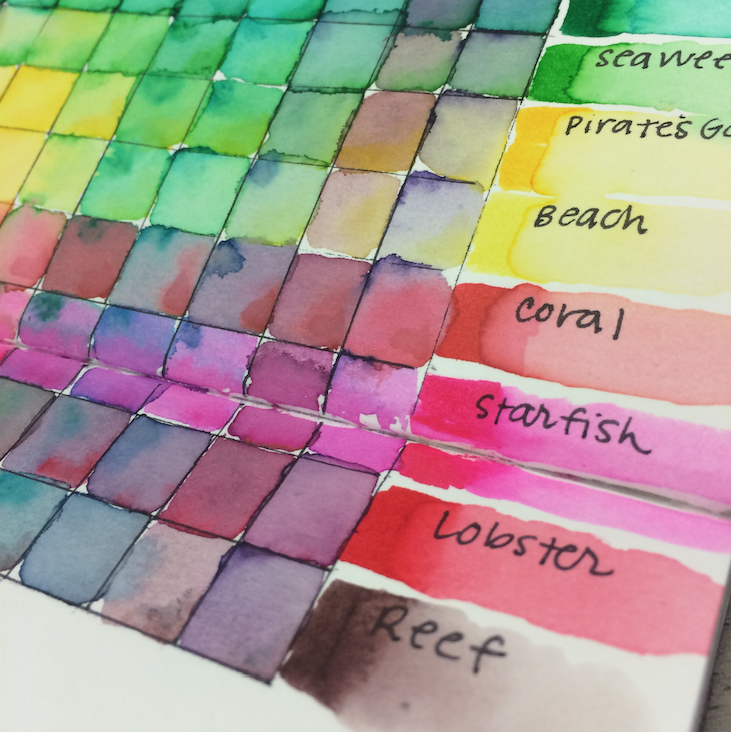 If you are using colored pencil, it's the same process, you are just layering pencil over one another (so no dry time-yay!).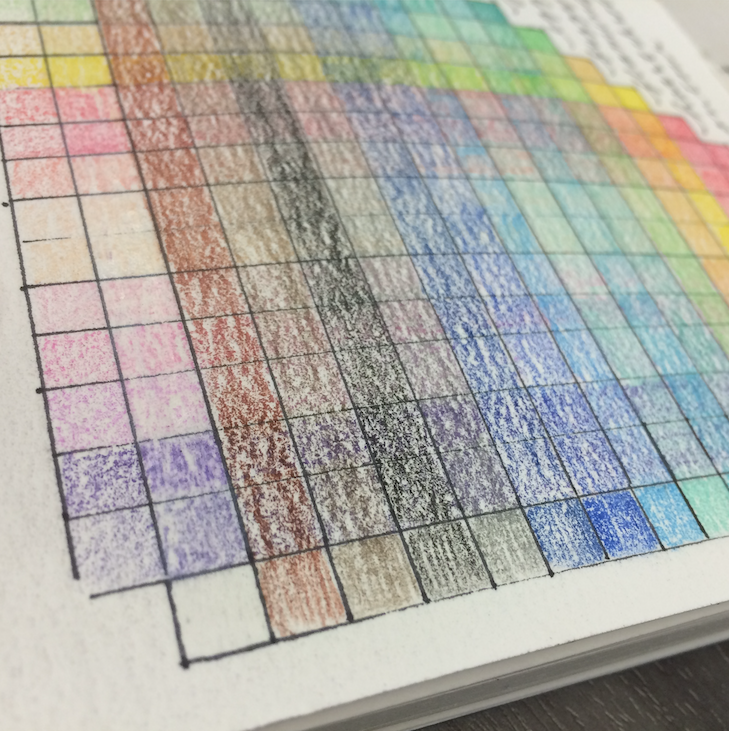 Here are the steps broken out. I used kiss kiss and 70's eyeshadow for the pencils, and starfish and Byron bay for the markers for this example. You can even make mixed media charts, to see how your new markers, pencils, acrylics and watercolors interact.
The first example is the magic wands layered in a cross hatch method.
The second example is the mermaid markers glazed over one another.
The third example is the mermaid markers mixed together while wet.
The last example is the mermaid markers mixed with the magic wands.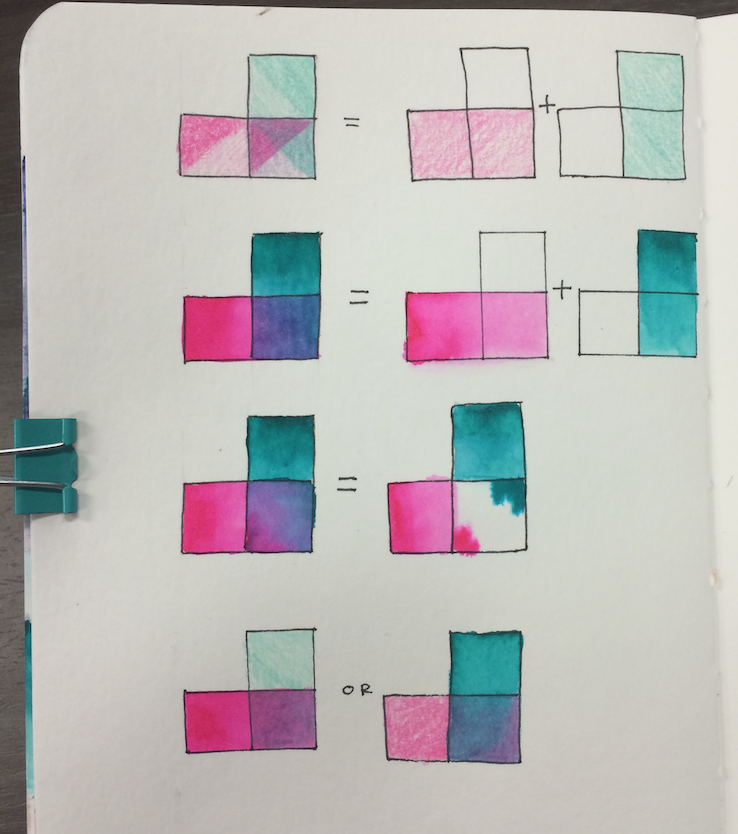 I'd love to see some of your charts. If you Instagram feel free to tag me @mbochat.
Happy creating!
Melissa Bochat