Hello Davenpeeps!
Welcome to another quick journal inspiration video! I hope you have your supplies ready and your journals open! Let's get started!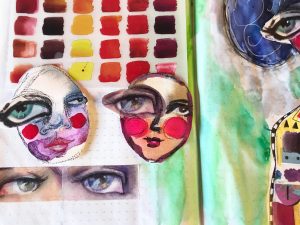 I love to play with colllage and watercolour it is one of my most favourite things to do when I am feeling a little stressed. These little Oddities, would be fantastic as a bookmark, a tip in, or just a bit of page interest to your journalling! In the video I collage the girl straight into my journal. I will add photos and doodles to it at a later date. With this project you wont have to face the dreaded blank page for long!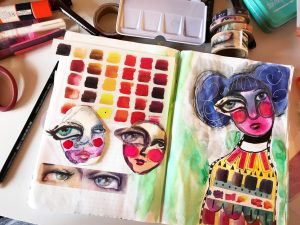 Supplies I used for this Tutorial
Jane Davenport Brights Watercolour Palette
Jane Davenport Neutrals Watercolour Palette
Stabilo Pencil
White Gel Pen
Black Fineliner
Jane Davenport Rubbons
Jane Davenport Scrapbook Papers.
Jane Davenport Eye's Washii Tape
Glue
Scissors
Scraps of watercolour Paper.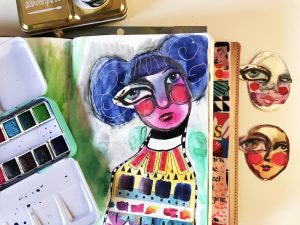 I hope to see your army of odd in the facebook group! This is such a fun and stress free tutorial that anyone can have a play! Imagination is KEY!
Enjoy
Courtney