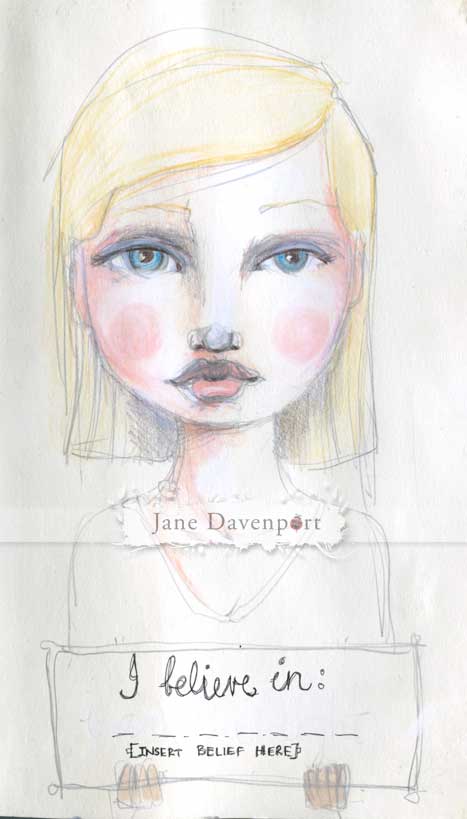 I drew this the other day and I just really love the sketch. Originally the box proclaimed some big illuminating truth I had heard while listening to a podcast. I was wrapped up in the moment and the speakers enthusiasm.
When I read it back later, I thought "who wrote that?". Even though it was a lovely message, it just wasn't 'me'. And this made me ponder how can my mind be so liquid, to believe in a thing so fervently one moment…and give it such a half-hearted 'watevs' the next?
I know I can get swept away by someone else's passion for something and I enjoy looking at the world from another persons point of view. But I know not to make decisions in that frame of mind. Not to write anything in pen. Make no big purchases. Influence can be quite insidious! I frequently have to get into my own headspace again and tune back in to Radio Jane…
I sat on the beach this morning and did just that…with the sand in my toes, the sounds of surf and birdsong, my journal and a few favourite pencils. I came back to myself….