Hello!
For those of you that have been part of my world for more-than-a-minute will remember that I was part of the collaborative workshop created by my friend Tam Laporte called 'LifeBook'. Then as 2017 approached, I started designing my art supplies collection and my work load absolutely exploded. On top of that, I was starting to prep for my next book and I had to streamline my commitments!
Roll on a two years, and I am ready to welcome Lifebook back into my life. Tamara Laporte may be the only person I know who works as hard as I do, but we have always stayed close.  So it really does thrill me to be part of Lifebook next year, especially when you see what I have already prepared as my contributions!
But first, as a warm up to Life Book next year, Tam has created 'The Life Book Summit'. It's a free online event filled with inspiring interviews with amazing artists, and creative and wellness activities for you that you can access for 2 weeks!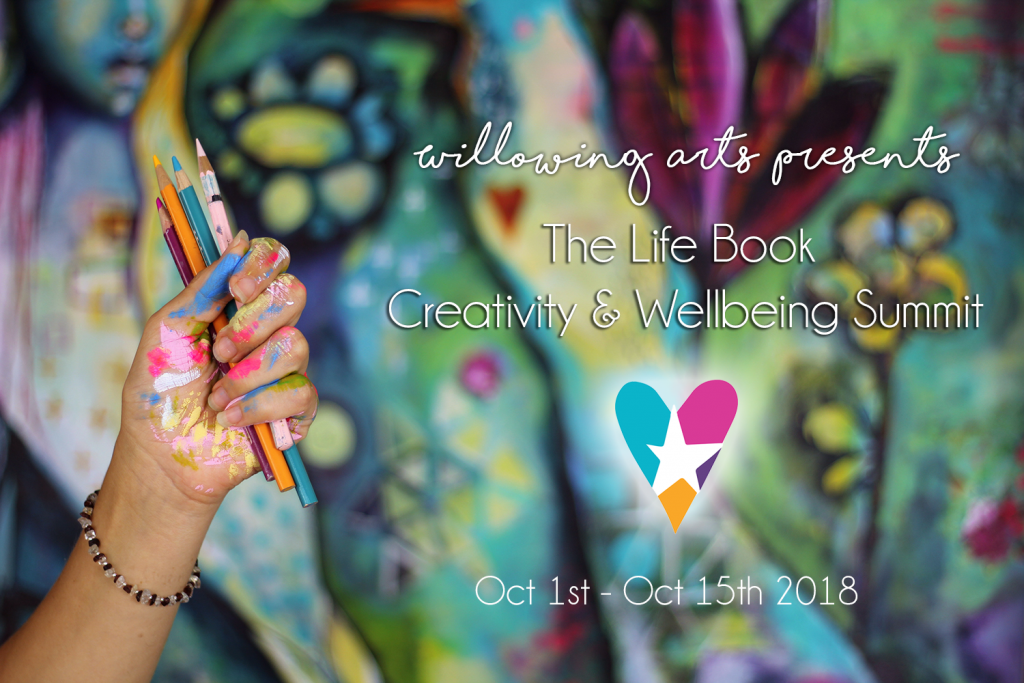 As my contributions to the Summit,
I have an interview and a lesson about Art Journaling as 'Safe Space'.
SO!
The Summit begins on October 1st and ends on October 15th.
Click here to register for the Free Summit and see info.
Life Book 2019 will then open registration on October 16th and if you join you'll get life long access to the Summit content as well as a year of amazing art activities + a virtual gift bag filled with extras and goodies.
If you ultimately decide to join Life Book, please make sure to come back here to my blog  and and use my links to join!