You have heard me say it many times…. and now I'm saying it a lot more!
Because after a loooong wait for just the right little poppet, I have a pomeranian puppy!
And her name is Gesso.
We had all sorts of fun on my Facebook page and Amy Polk suggested the name – and I really loved it!
We can shorten it to Jess, and it sounds different from Moo and Tinsel, my other doglettes.
She is 13 weeks old. Hungry, healthy and full of pep… here she comes!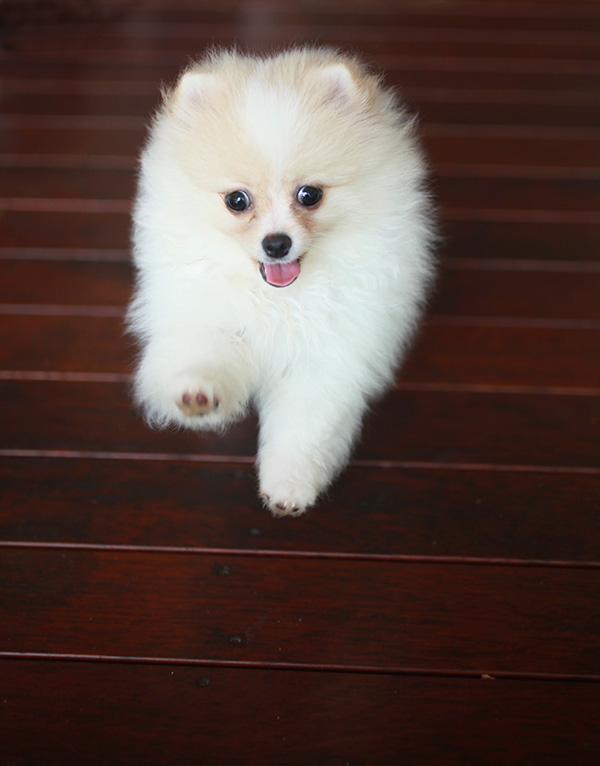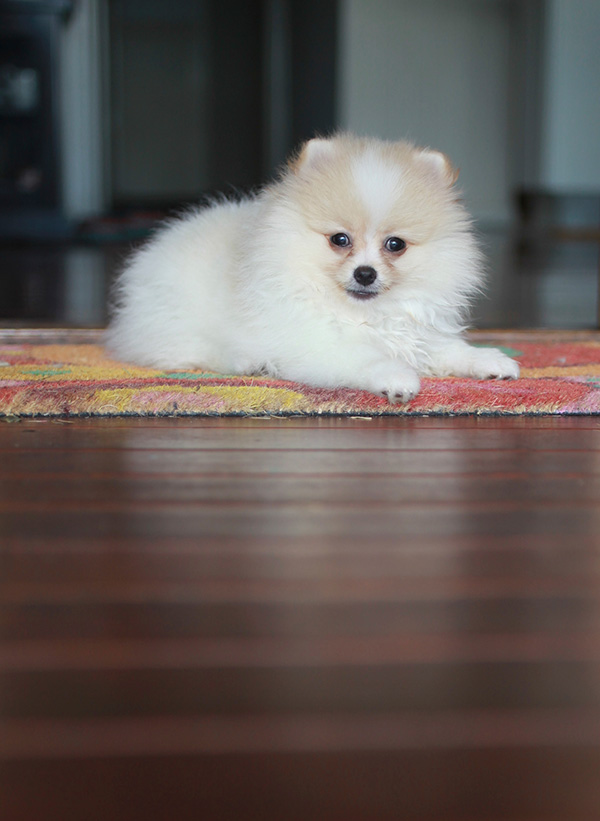 My tiny Tinsel is a Pom too. Look at her – such a sweetie! She's 5 now and weighs 1.5kgs. Very small! She is rather put out about the new baby in the house – not happy at all, but I trust that she will be besties with Gesso soon.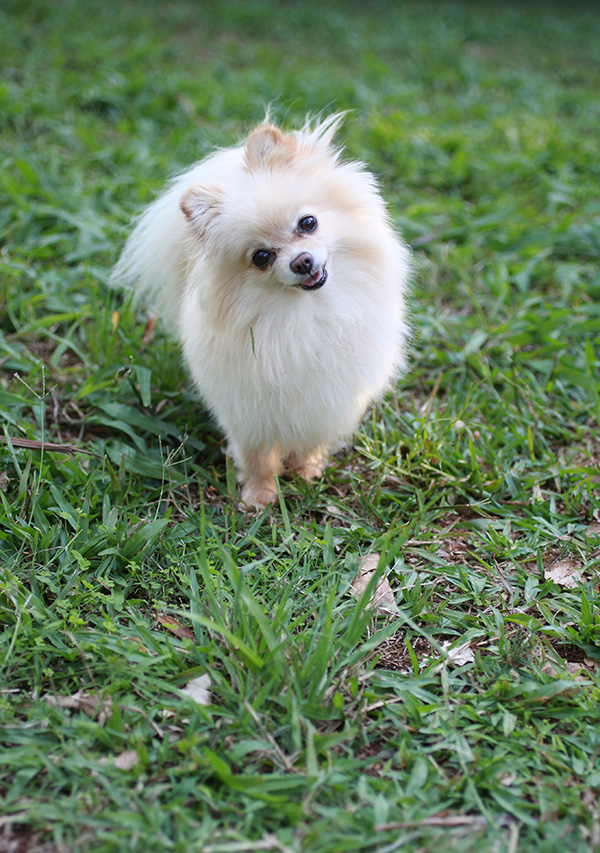 This is Tinsel as a 1 year old pup… look at the smile! Poms are so FREEEEEKIN cute.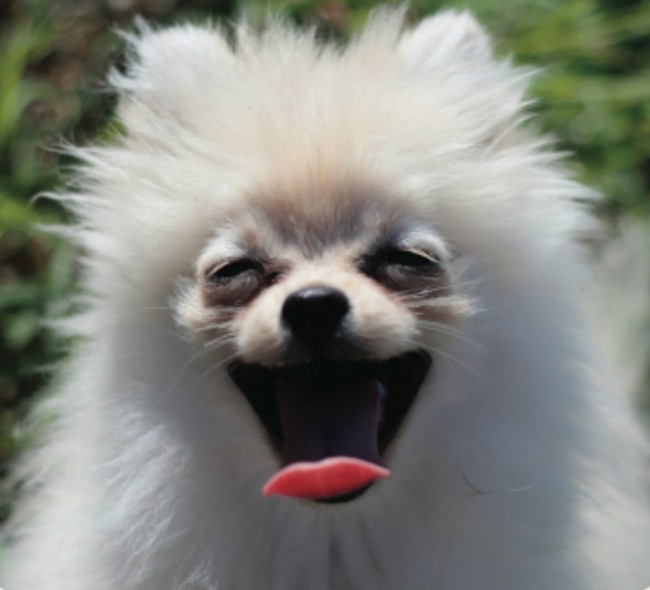 And this was Tinsel as a tiny wee pup. She was much smaller than Gesso – so tiny!  I carried her around in my little ladybird bag. This was her at the hairdresser. She would just curl up and sleep in the bag… pop her head out for a cuddle every so often.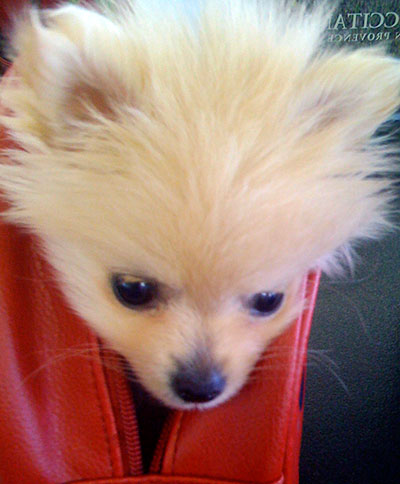 This is a fave selection of pics that I travel with… I'll have to add Gesso!

  And this is Moo. The Beautiful girl. She is the protector of the house. Moochie is a Lhasa Moodle ( Lhasa Apso dad and Maltese/Poodle mum). I was riding my bike along and as I passed the pet store  I saw a sign that said 'Lhasa Moodle pups'. I had to go see what that was! And there was my girl, the smallest, the shyest, the quietest. It was love at first sight on both sides. I went home and begged Angus to agree to getting her (A dog needs to be a joint decision , right?!). He was very unimpressed with all the pooping and weeing at first, but that was 7 years of happiness ago and  he and Moo are best friends.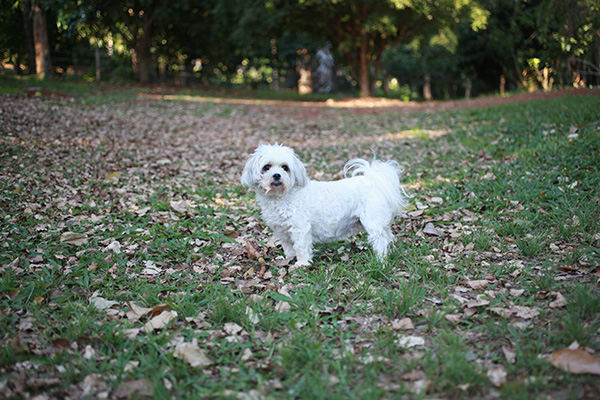 I adore this little being!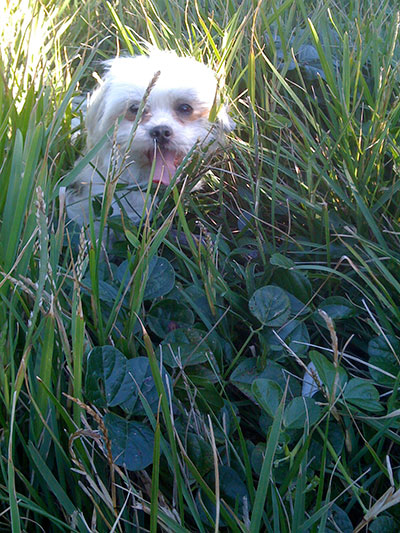 This was in her hippie days… and you can see her terribly undershot teeth. It adds to her odd charm.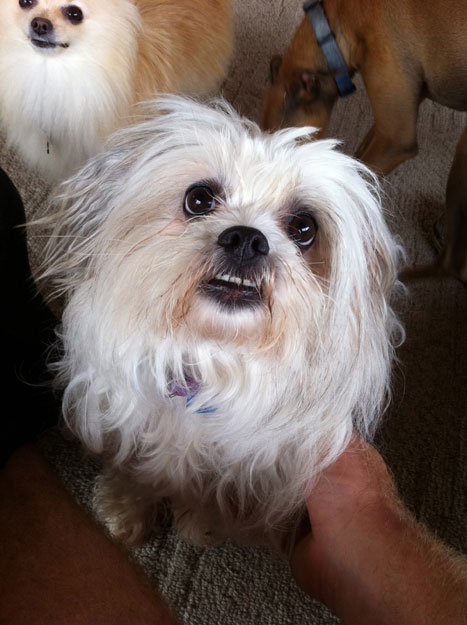 I feel so lucky to have these furrians running amok in our home. They each have their own personality. They are all affectionate and I love them endlessly.
I hope you have some pets to shower affection on!
xoxox
Jane