Hello Davenpeeps!
Just popping in for a quick moment to give you the a peek at the ENTIRE Mermaid Marker range to date! These are by far one of my favourite supplies from the Jane Davenport Mixed Media Range, they are so much fun to play with, and they are crazy bright which ticks all the boxes for me when it comes to my art  supplies!
So I thought I would show you the whole range in swatch form, using one of Jane's stamps from the first collection release. If you want to swatch but want to add a kick of whimsy then whip out your Jane face stamp and swatch away!
Some of the new players to the Mermaid Pool, include highly shimmery and metallic ones! These have just stolen my heart, I am not a huge fan of glitter, but these special mermaids are to die for! If you're looking for maximum sparkle, then the Celestial Sky and the Shimmering Sky Mermaid Marker sets are perfect for you!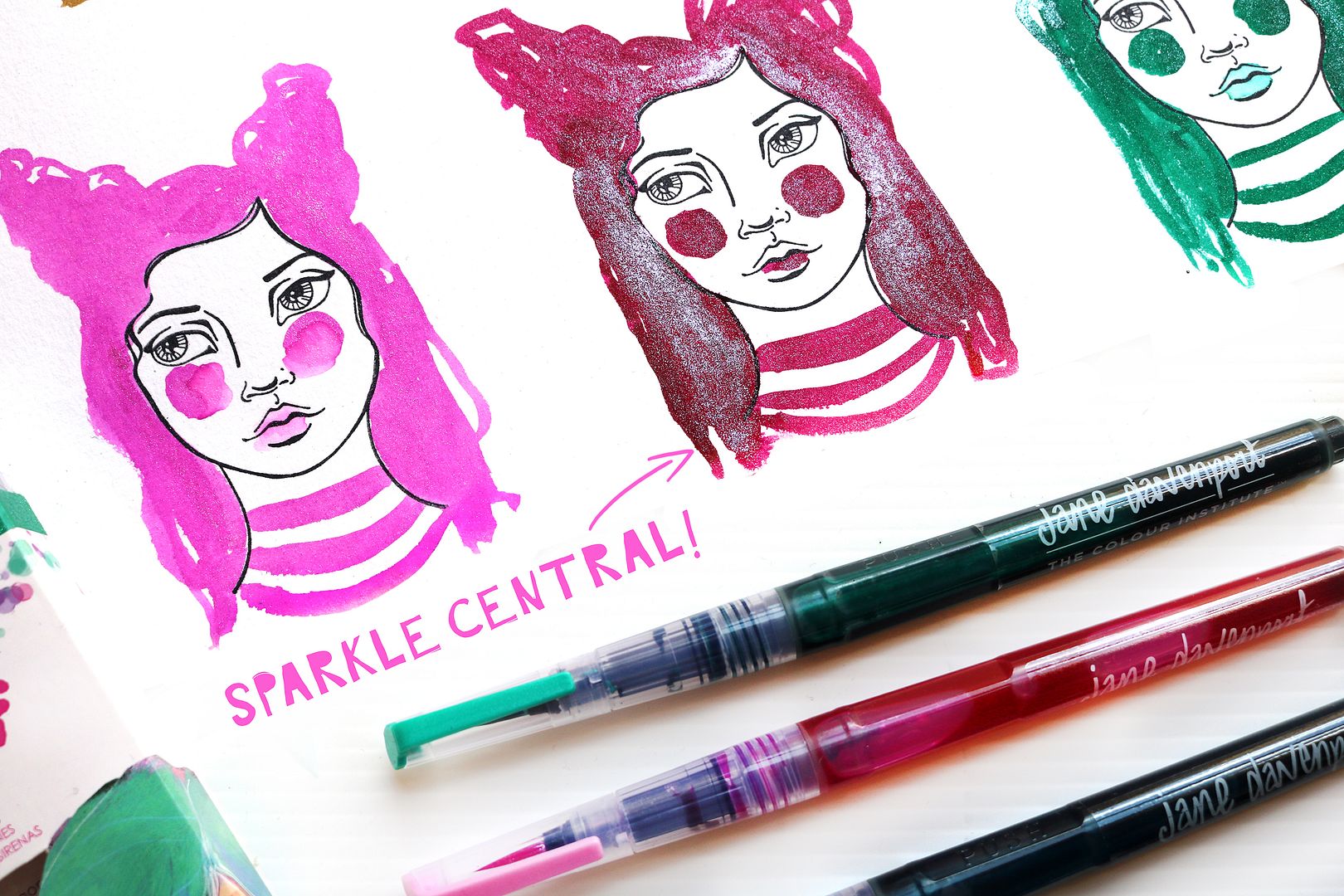 I had an absolute blast playing with the entire range, and swatching them in this manner, each of these were quick to create and no two are the same!
Are you going to collect all the sets? I think these beautiful brush pens make an awesome addition to your supply arsenal! I was a fan before…but with the new shades and the specialty ones I am now officially addicted! Let me know if you are going to collect them all pokemon style!
Have a wonderful day Davenpeeps!
Enjoy watching and stalking the new releases as they hit the Micheals Stores! (some stores already have stock!) But if you want your stuff ASAP the lovely Jane has the entire range old and new in her online store, so RUN don't walk!
x Courtney