I painted my Goldfish Mermaid on wood using the background techniques I learned in the La Sirena mixed media workshop (which is still open for enrolment btw).
Once I finished her, I decided to be brave and beeswax the whole thing and add embellishments. I received a little selection of treasures from my last paint order with Artist Cellar for my Stewart Gill paints (watch my video tour of my studio to see exactly how much I LOVE my SG paints!!). Gilding chips, fresco flakes, shimmery fibers…and a little superfine glitter…
Anyway, I had a real ball, tried lots of new things and am already on to the next mermie! I just love doing on-line workshops. I squeeze all my class 'homework' in amongst my usual art practice…I find the workshops and interaction with fellow students very nourishing.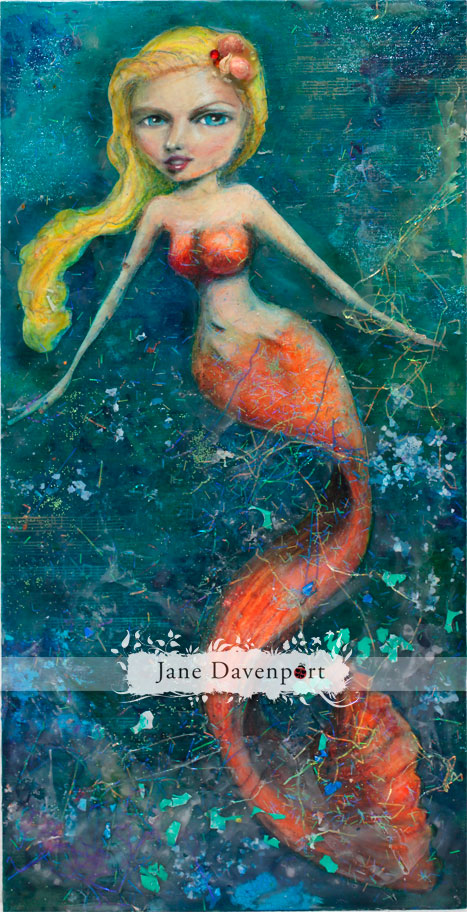 Here are some of the details – this is VERY new for me, so I am pretty excited that I got it feeling cohesive. I am not usually the 'embellishment' type…but… I am embracing a new chapter perhaps? Fun, fun, fun!