Join me on an adventure to launch my new book at Kinokinuya Sydney!
I used Aquapastels, Power pastels, mermaid brushes, and my Acrylic paint. All Jane D Mixed Media all day long!
I now have these three large posters from my event at Kinokinuya!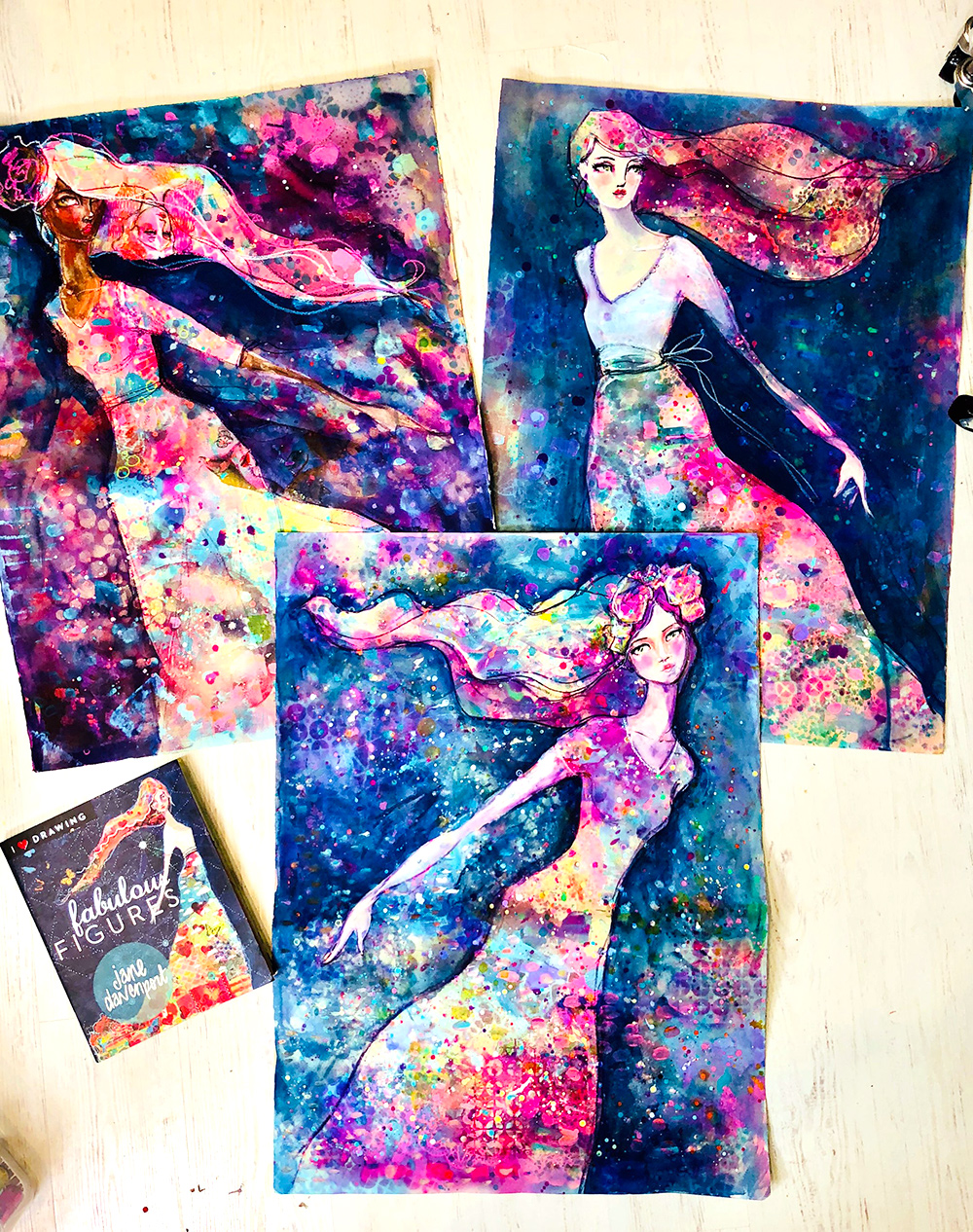 Thanks for stopping by and watching the video!
To get signed copies of the book: click here
Fabulous Figures is available on Barnes & Noble, Booktopia, Amazon, Book Depository and awesome independents!
To Subscribe to my Youtube Channel click here.
xoxox
Jane