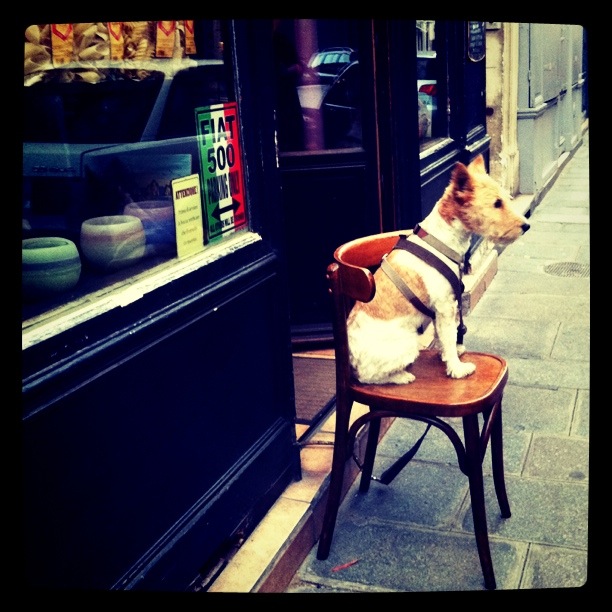 I met my beautiful friend Elise for a morning at the Clignancourt Flea markets…It was so incredibly lovely to hang out in Paris with a 'local'.
And yes, she's just as gorgeous inside and out. Talented too!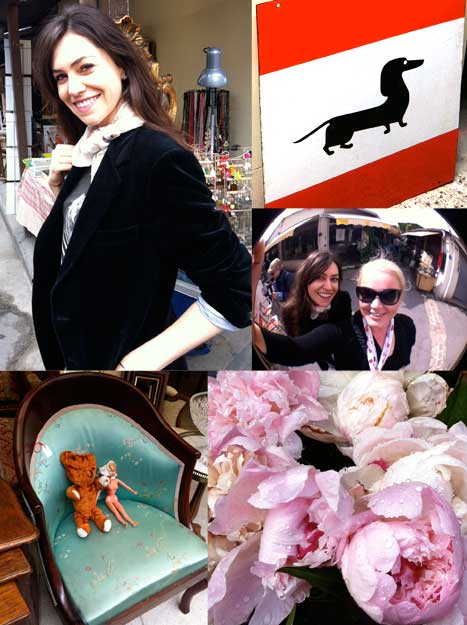 I made Elise try on a vintage Chloe 'Le Smoking' coat in black velvet and satin we spotted…it was too divine for words! It was too expensive, but looked a million billion dollars on her. Trillion. I found a few little vintage treats that got my pulse racing…I'll share them soon.
I had to be very sneaky with photos, as not many traders allow them. I got very good at pretending I couldn't see signs or hear tellings-off. I'm not sure why all the fuss…and as I know I am not doing anything naughty with the images I took, I'm sharing them here!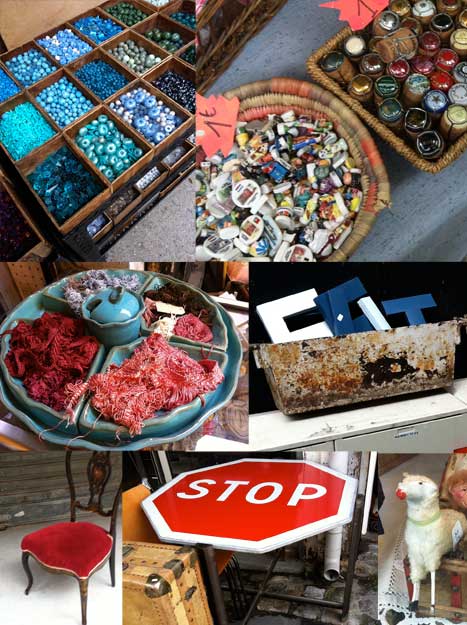 I have to say that amongst the highlights of the morning was walking into the BEST  antiques store,and the lady working there assumed Elise and I were  magazine editors looking for props. We felt very fashionista after that!
Part of the markets are all hip hop tshirts, loud music and fake Nikes…but the antiques and collectibles sections were fascinating.
Well worth a visit!
In the afternoon I joined in on a class for Travel Sketchbook-ing. A popular past time in France.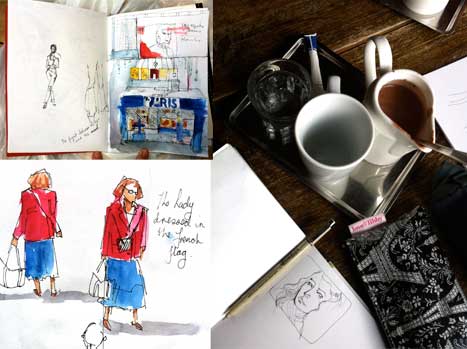 I'm making a little video of my new found love of  this art form, which I'll add here later today!
x
Jane
p.s. that dear little dog featured on my Twitter and Instagram feed – 'follow' me on either for all the pics as they go 'live'…
Social media really is fun!