Giverny…Giverny…Giverny…
I will be dreaming of this small town and Monet's Garden for the rest of my days. Ooh la lah.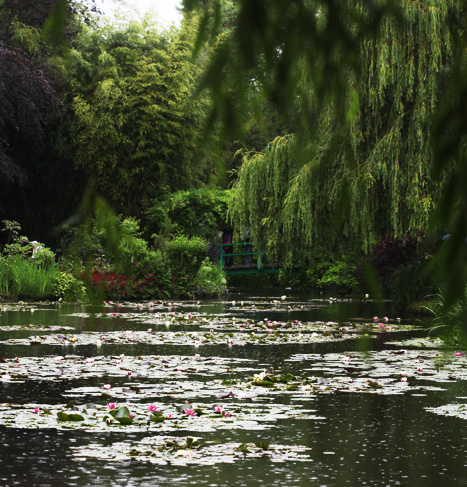 It rained, it was crowded. I didn't care. Nothing could marr the beauty and atmosphere of this whimsical place. My heart is singing  for it right now ( that's the trill tra-la-la-la you can hear in the background…).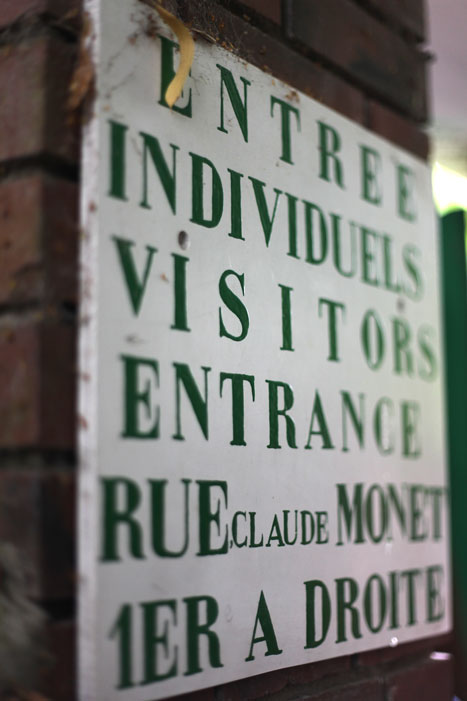 I was on a bike tour, a unique way to visit the Gardens. We met at Gare Saint Lazare at 10am and caught the train together to the small village of Vernon where we got our bikes (mine was called Macaroon!) bought our picnic essentials, which being France, included wine. And then over the bridge to sit on the soft and dark grass under huge trees to eat our treats by the river. How do you say "heaven on a stick" in French?
And then on a little country laneway, we rode to THE gardens, passing friendly horses and peaceful cows along the way.  It all sounds so perfect , yes? In reality It was really raining steadily and we were all wearing the 'Emergency Poncho' our Guide handed out – which was so hideous it was hilarious…and very gratefully accepted I'll add!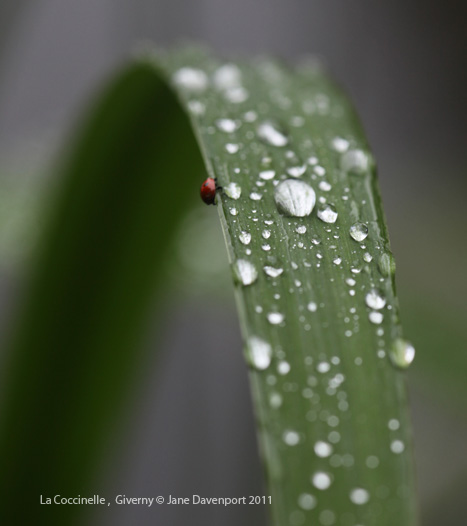 La Coccinelle made her appearance in the rain. So I enjoyed the beauty of the close details in the garden, as well as the vistas.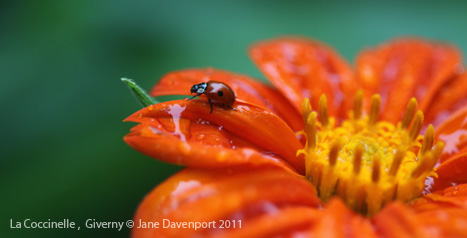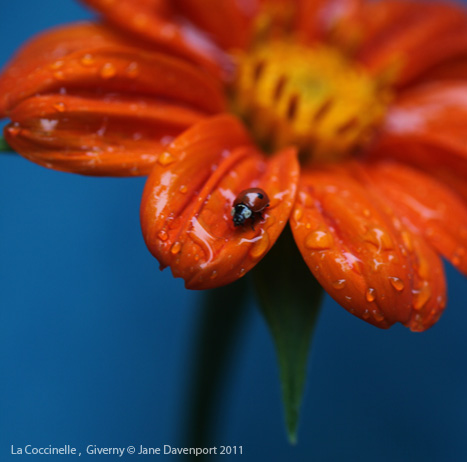 The gardens were bliss. Unbelievable. Because of the rain, the crowd probably wasn't too bad. I was able to stop and photograph (a lot!). The rain lent its own mystical element to the garden, and my camera put up with it, so I was all smiles. And still am.
I need a week to paint and explore and photograph and enjoy the gardens… I'll be back! I have to come and collect that piece of my heart that was left there, right between the Waterlily Gardens and house…
x
Jane
p.s. Yes, I skipped a day! Day 2 requires a video because I learned how to Travel Sketchbook with my new friend, Pauline Fraisse…and I will make a video of all my drawings at the end of my trip!
Thanks to Megan from Fat Bike Tours, Paris