Description
INKredible® Inks are a watercolour-like ink that sets when dry to a semi-permanent state. Hello! Layerable watercolour!
You can use in INKredible pens, the new Ink Brush, Fine tip bottle, Mister Bottle and Dauber bottle ( all on this web site).
You can use them at full strength, or dilute with water.
They are lightly and deliciously scented!
You can mix your own colours, and use them as refills for Mermaid Markers.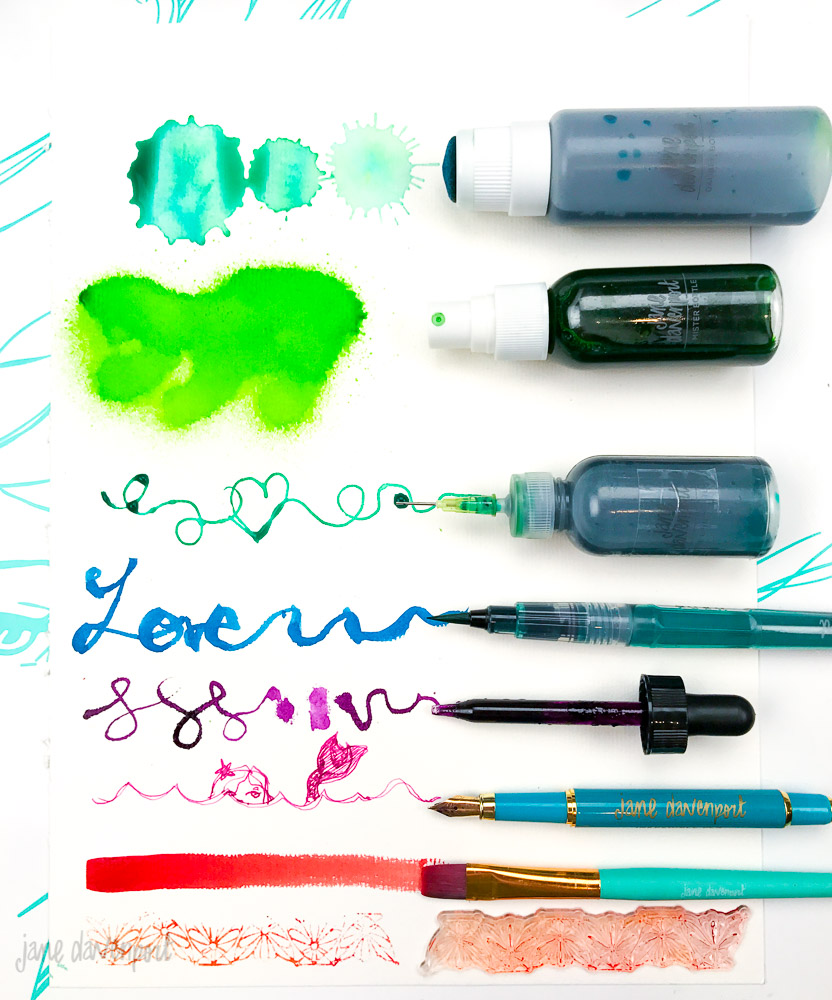 They are scented, so when you use them you get a subtle hint of cherries🍒, or chocolate🍫… violets…🌸 delicious berries🍓. The scent isn't strong and doesn't last long… just a little extra delight as you use them. ❤️
The INKSync is a palette for inks!
Keep your favourite liquid inks ready for use:
Separate spaces for 28 colours.
Each Row is removable.
Sheet of Labels for INKredible inks
Blank labels for your own mixes.
Add Foam to make it a travel -friendly palette!
See more here: click
xoxox Jane