Hello my creative friends,
I am super excited to share one of my favorite techniques with Mermaid Markers with you today!
I love painting circular swirls.  It's super easy!  They work great as a background, or can become the focal point of your journal page!  My Jane Davenport Journal is full of these colorful, fabulous swirls!
Let's get started!
Tutorial: Mermaid Marker Swirls
Supplies:
Jane's Mermaid Markers
JDMM Waterbrush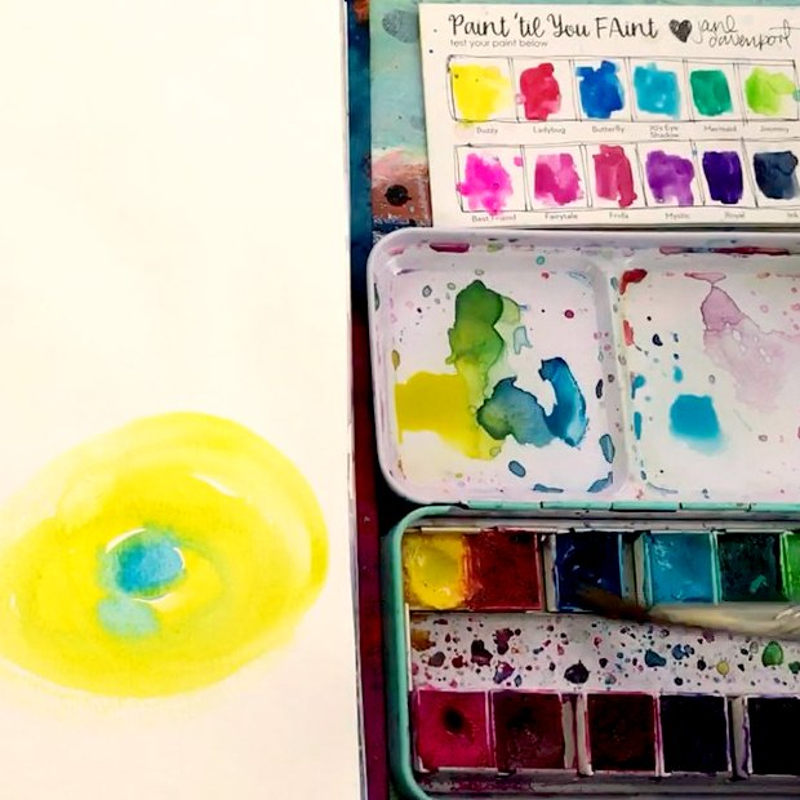 Steps:
Choose 2 Mermaid Markers.
Color a small circle, about the size of a penny, on your page.
With your second marker, lay down color on both sides of your circle, like parentheses.  I try to be careful not to touch the center circle.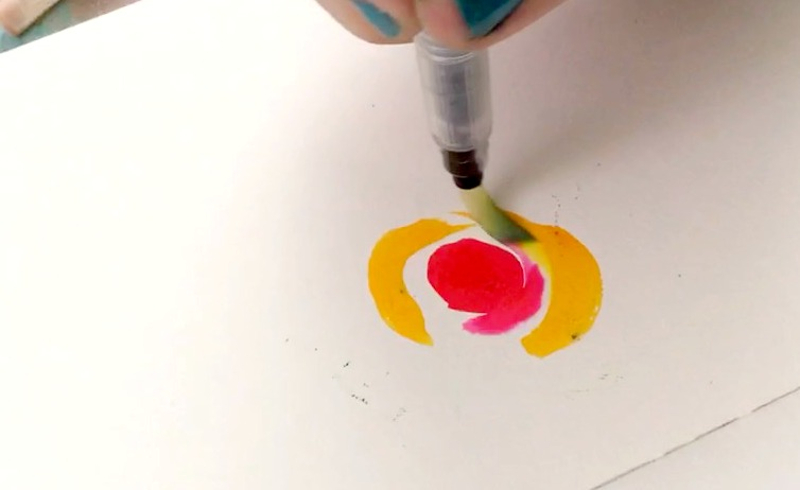 With your waterbrush, begin painting in a circular motion – SWIRL ☺, starting with the edge of the circle, and working outward.  Squeeze to add more water as you go.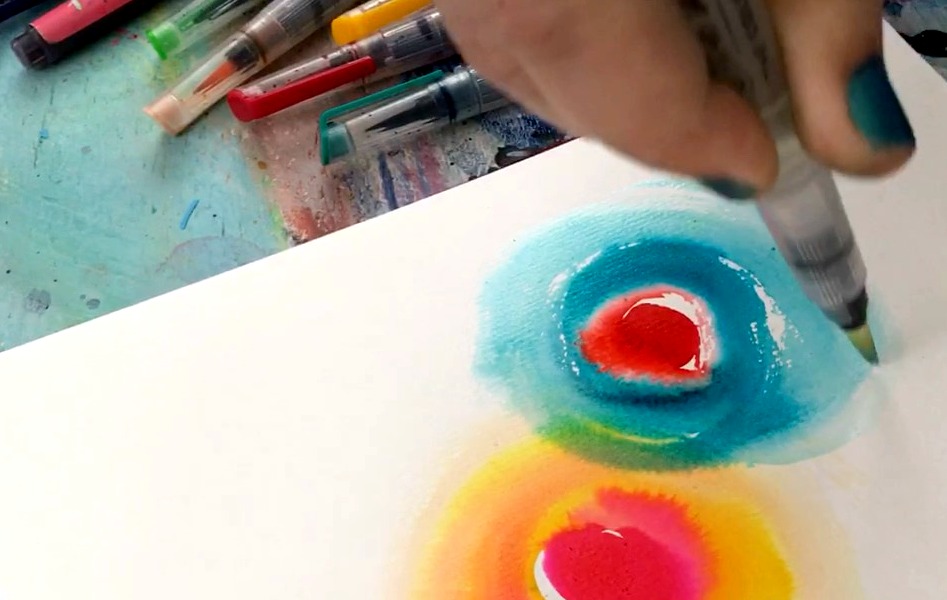 Optional:  Swoop your brush back across the center color, and out again, in an oval shape.  This will suggest a floral pattern.
Soften the outer edge with your clean waterbrush.
Continue making more beautiful swirls to fill your page.
TIP:  To create wonderful depth in your page, leave some swirl edges hard.  They will feel like they are floating above the softer swirls.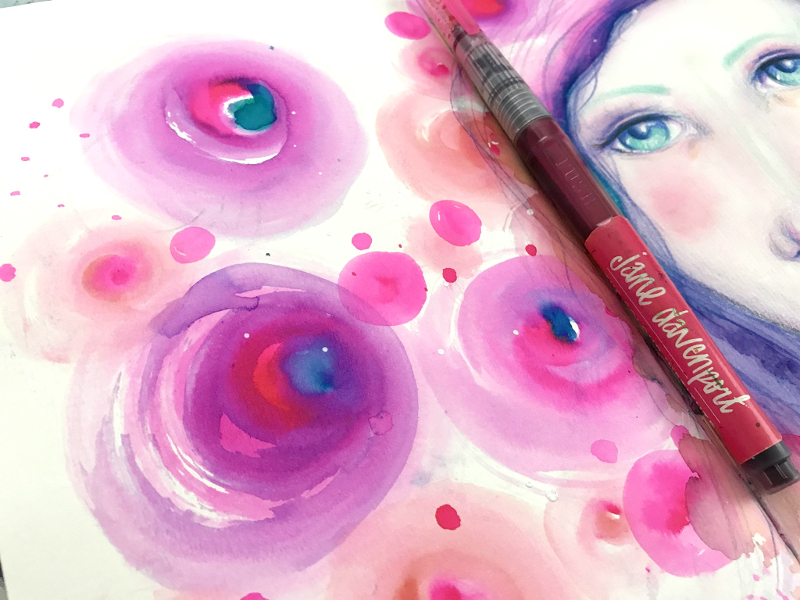 I hope you will try this super simple, fabulously fun swirly technique!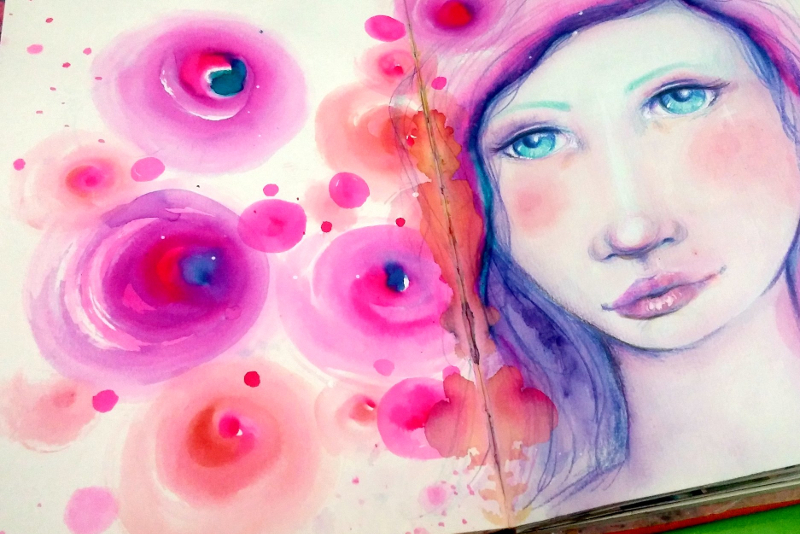 Huge, THANK YOU!! to Jane for sharing!  I'm so honored ☺
Xoxo,
Jessica Sanders
ColorMeCreativeArt.com
Instagram:  @jessicasandersart

Would you like to be featured in a Guest Post with a technique or tip Idea using Jane Davenport art supplies? We would love to feature you!
Email the finished Blog Post to hello@janedavenport.com
'Davenpeep Guest Blog Submission'
5 Images or less
72 dpi, 800 pixels wide
No videos please, just well lit, clear images.
Please include a written step be step walk through.
List Jane Davenport supplies used
We can't guarantee publication, but try our best! (What is helpful is for you to have a look through past posts to make sure your post idea hasn't been covered before).
xoxo Jane