On Christmas Day I planned a little activity while others enjoyed the traditional post-feast nap ( I'm not a napper!).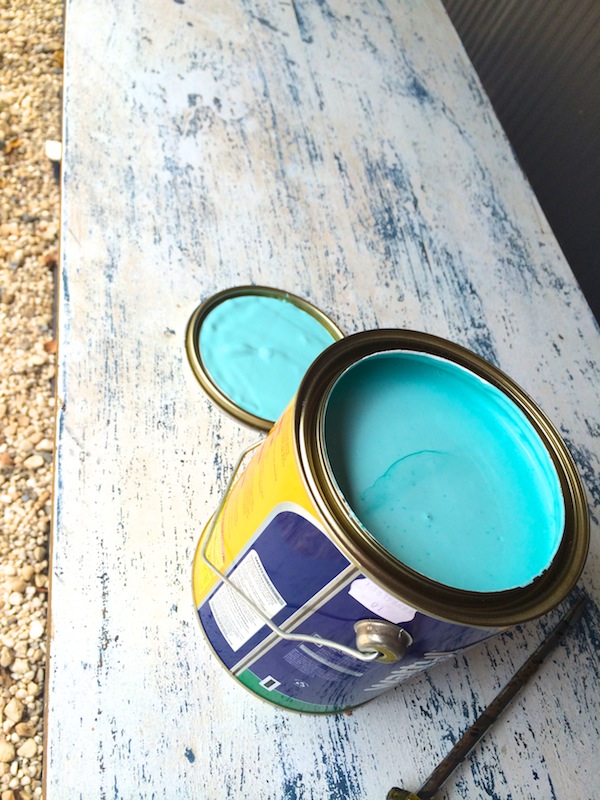 Angus helped me with my plan before the big day by moving my subjects into position and getting paint ready. If you follow me on Facebook you may be aware of our turquoise discussions and the naming of this particular incarnation of chalky turquoise as  'Bali Blue'.
So when the mood hit, all I had to do was go downstairs, stir the tin ( not drink the delicious colour) and PAINT. Tinsel was my cute-but-not-so-helpful assistant.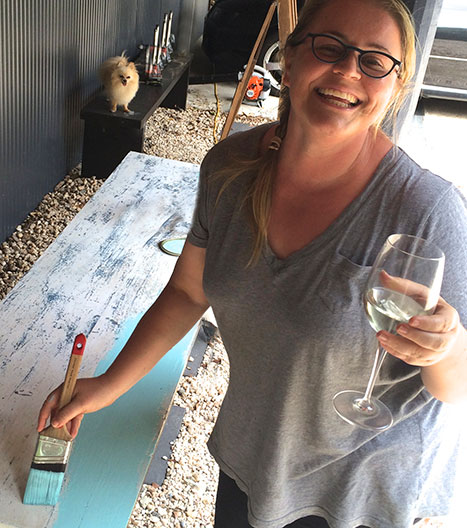 I was quite sozzled when I started. High on happy Christmas vibes and lovely plonk.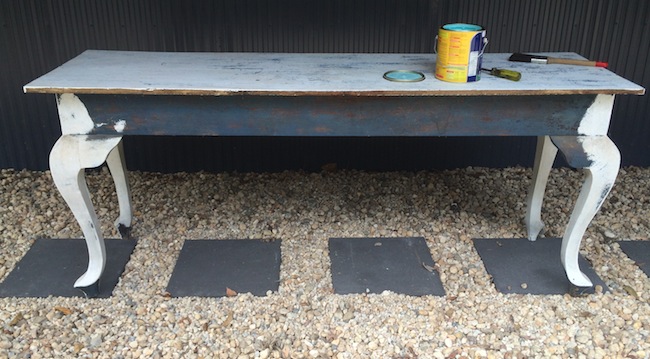 This sideboard was one of the first pieces of furniture I ever bought. It has followed me from one side of Australia to the other. It started out lime-washed indigo, and got painted white when it was the jewellery display in my store. It has languished in my home for the last 2 years, not really fitting in anywhere. But those sexy curved legs had to be shown off!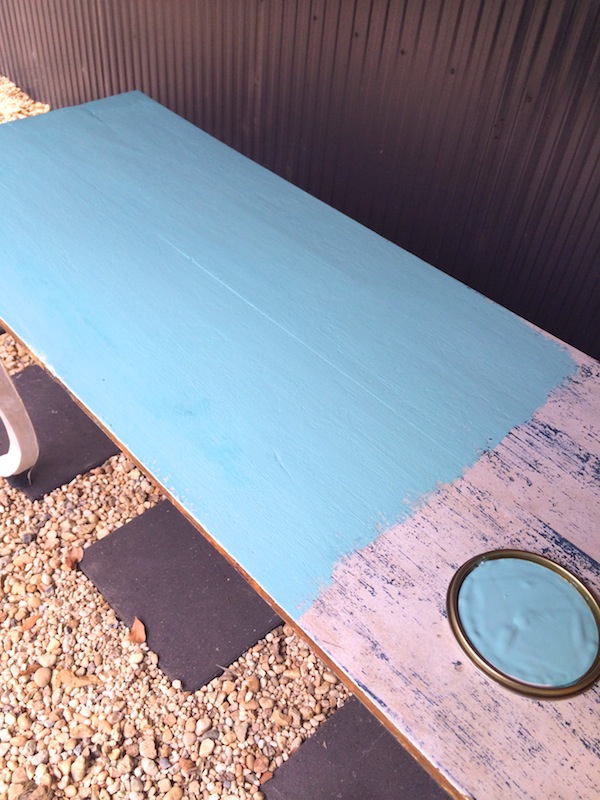 Layers of history!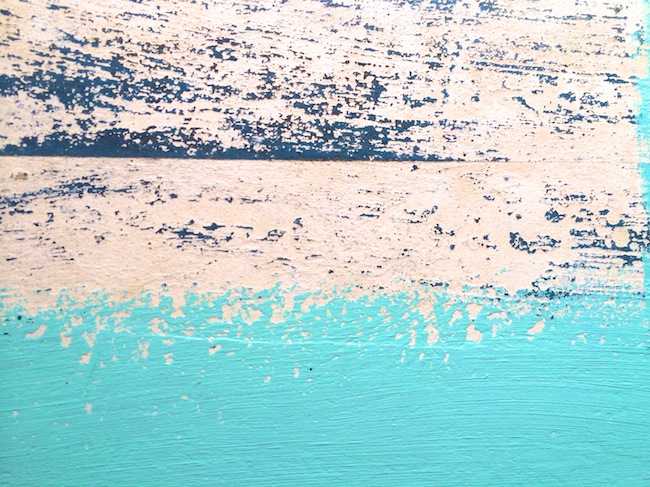 It didn't take long. I had the music playing, and made a few creative decisions on where the Bali Blue would be placed.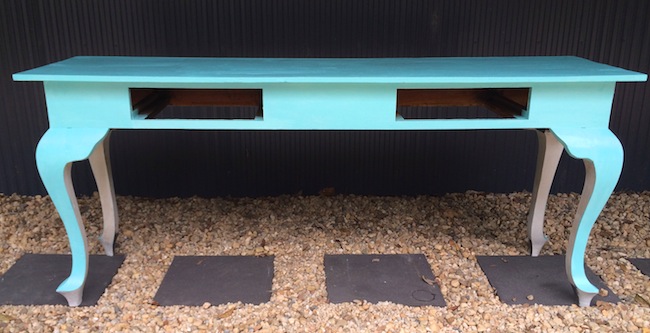 And here she is with her drawers and place in my Studio. Plus my new blankie I ordered Angus got me for Christmas. (He has incredible taste don't you think?)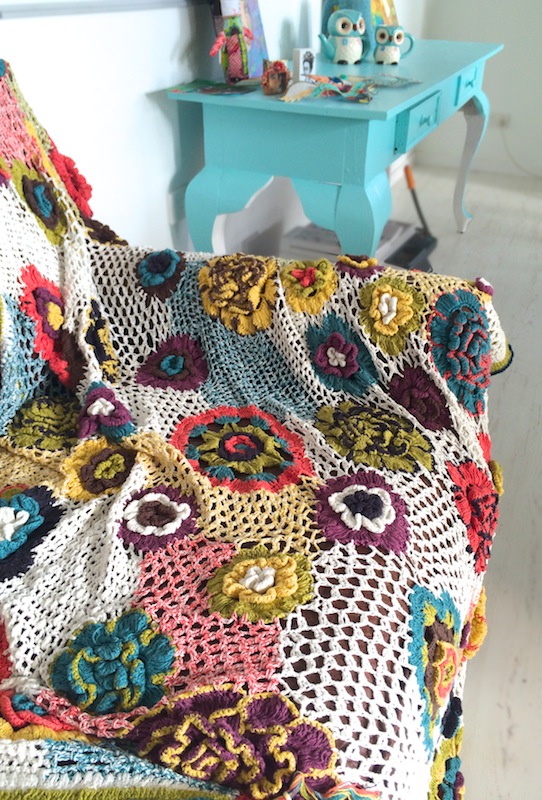 I like to have a really good reorganisation of my creative space at the beginning of each year.  I felt driven to simplify my space and have less supplies surrounding me. Having this beautiful sidetable gives me a necessary work table, but keeps the feeling of space.
But, for a start I placed some of my treasures on her. My Frida Collection…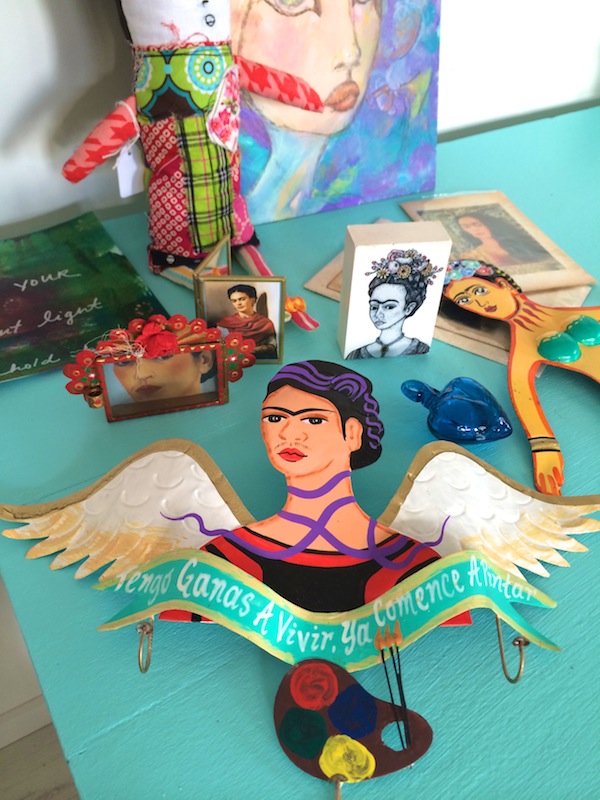 and some little additions accrued over Christmas…
And yes, this arrived too. it's not the same shade as my beloved Mermaid trolly, but I think all the aquas and turquoises are singing with each other…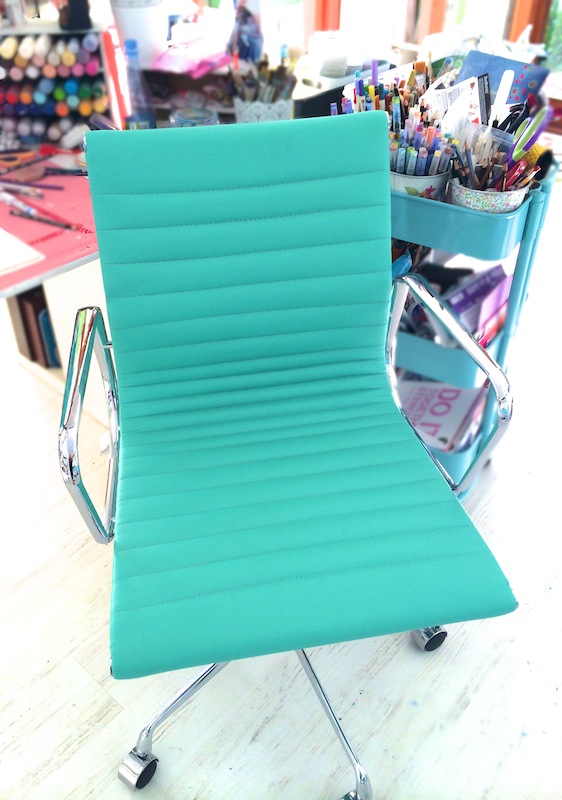 But that's not all I painted on Christmas Day! I also painted my rickety old easel. It's been such a friend and I think it deserved some love and care too: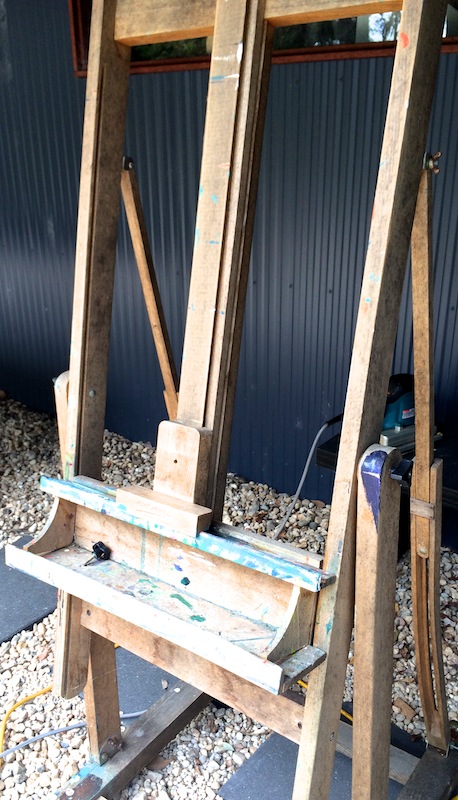 I thought it was going to be a fiddly job, but it didn't take long at all.  Knowing that it was going to be covered in paint splatters soon anyway took the pressure of being 'perfect' off. So it was fun! And look at it… resplendant and inviting…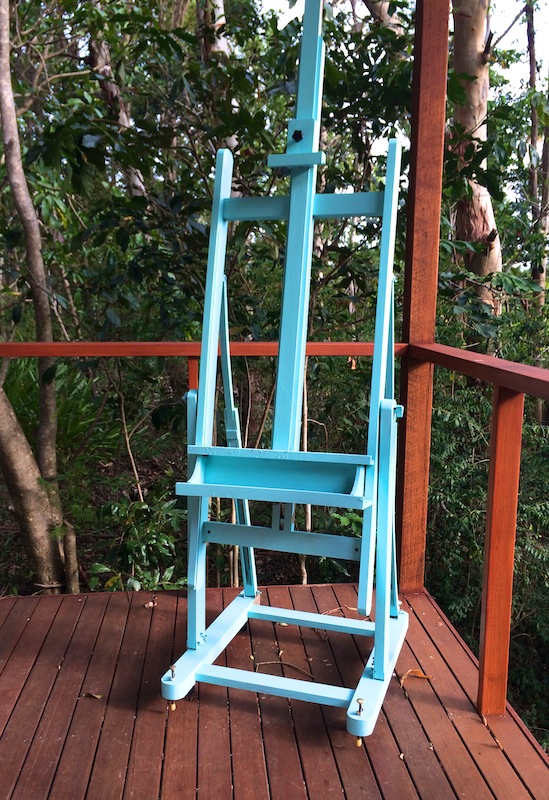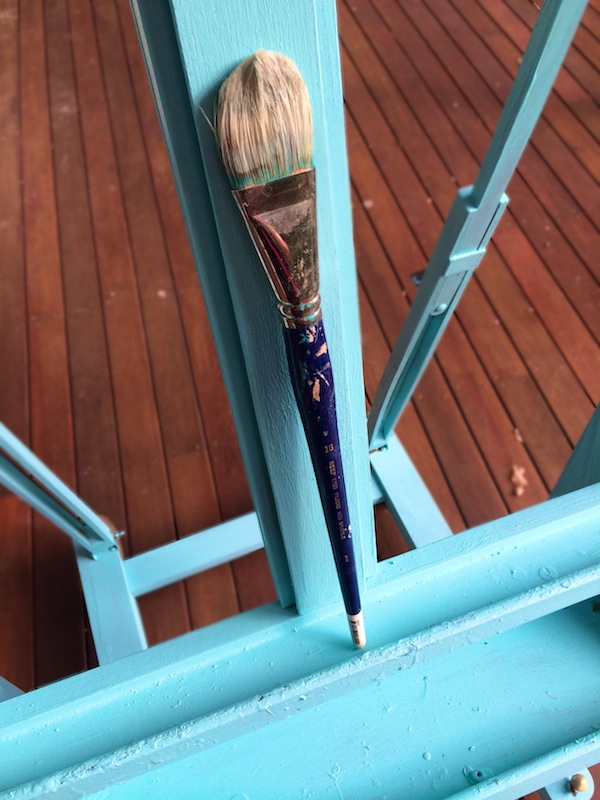 And this is how I am welcomed to my Studio – with a turquoise deer! Angus found this for me – isn't it cool?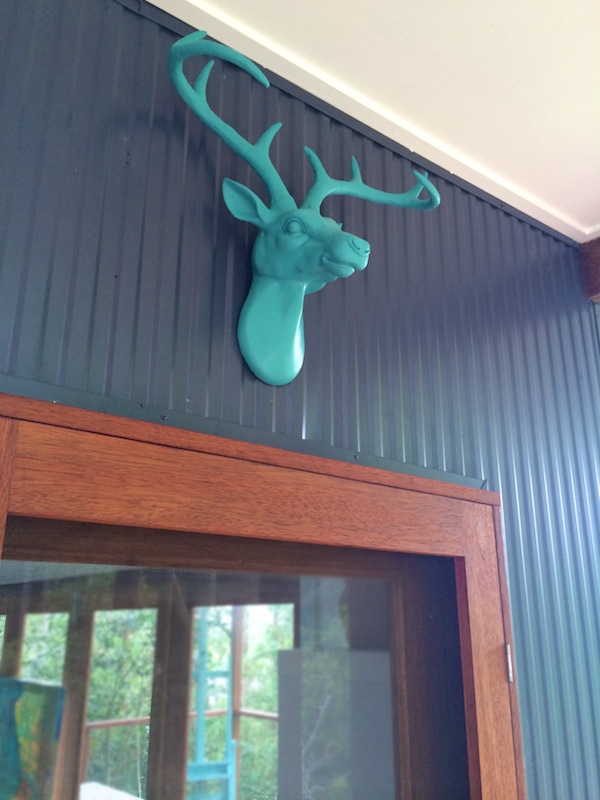 So, I am all ready for 2014. I am surrounding myself in colours I find peaceful and inspirational. Getting organised and centred for the busy and exciting year ahead.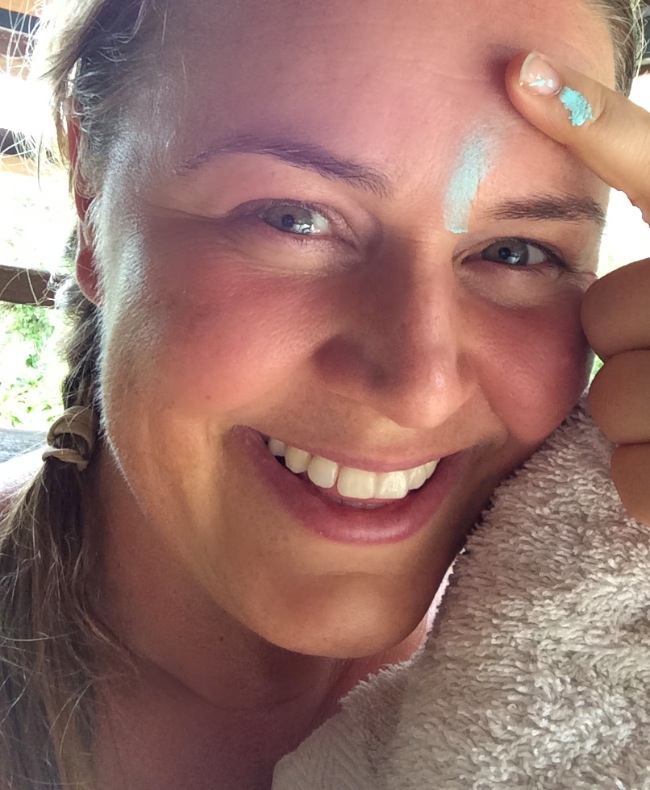 If by any chanc

e this post inspires you to paint your easel or some of your 'art space' furniture – let me know – tell me what color inspires you!
xoxox
Jane