I absolutely adore designing art supplies because I'm passionate about art making! I wish everyone could nourish their inner artist. Since starting with art supply design in 2017, I have created nearly 400 individual items!
As part of my own reflection on the past four years, I created theses checklists, and decided to polish them up a little and make them into downloadable checklists for each collection. Some items are no longer available, but whatever is, you can find more info on this website ❤️.
Jane Davenport Mixed Media
launched in 2017 as a Michaels Store exclusive across the USA,
The collection was a huge hit and expanded to nearly 100 items later that year!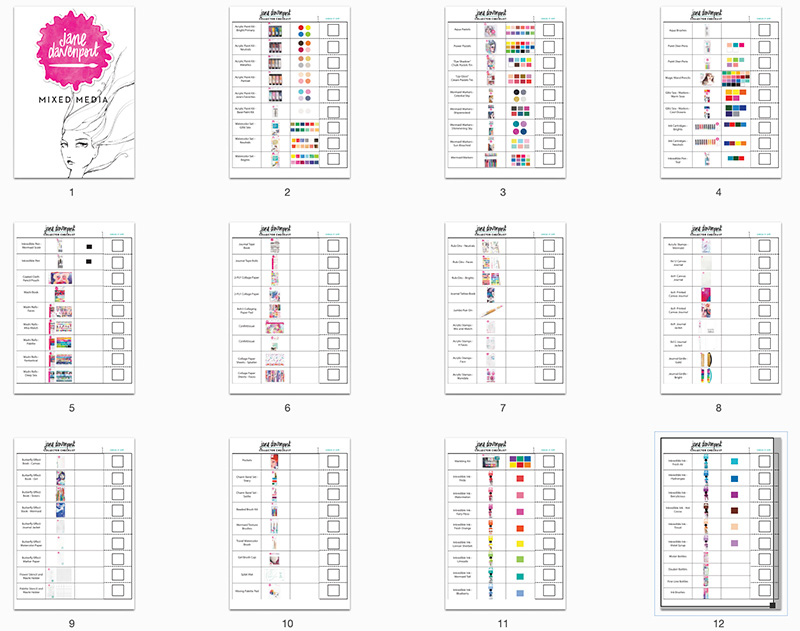 Click to download: jd-checklist-1-jdmm
……………………..
Jane Davenport Artomology
First launched in 2018 with Spellbinders at Creativation.
There have been many additions every  year since!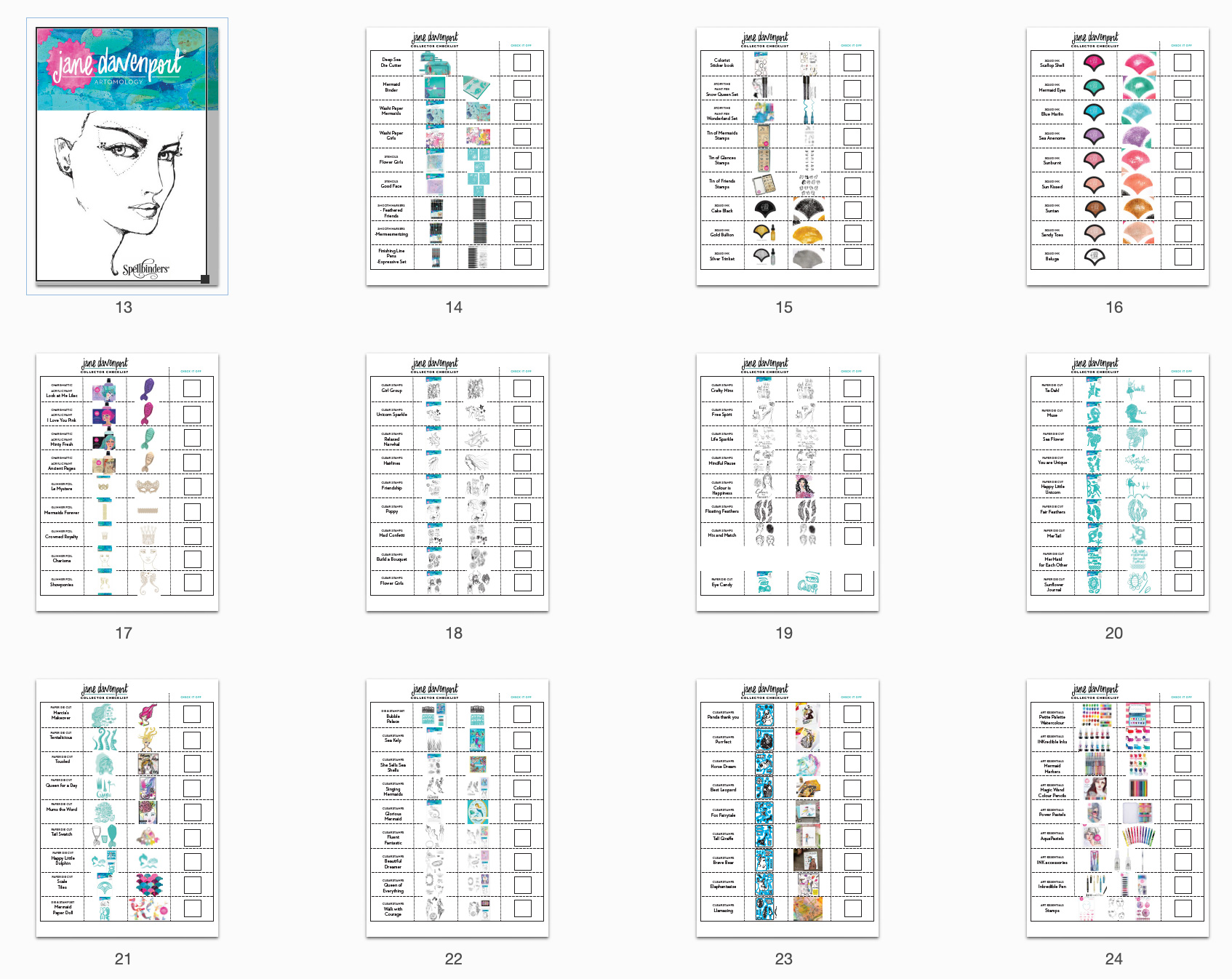 Click to download: jd-checklist-2-artomology
……………………….
Jane Davenport Making Faces
Launched in 2018 at Michaels stores across the USA!
In 2019 the collection was launched in Hobby Lobby in the USA and Hobby Craft in the UK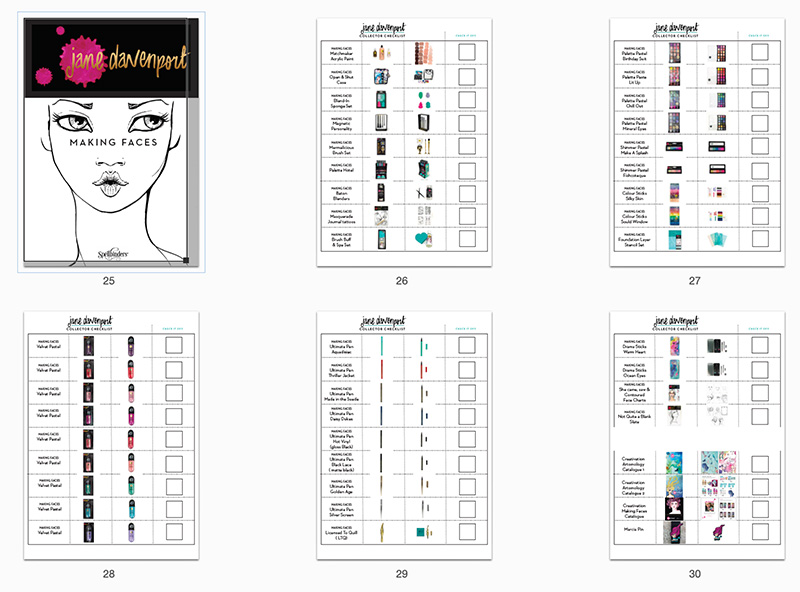 Click to download: jd-checklist-3-making-faces
……………………….
JDHQ Exclusives!
Launched in 2020.
These unique art supplies can only be found janedavenport.com
where we send to happy artist all over the world every day from
our "HeadQuarters"  in Mullumbimby, Australia.
( hence JDHQ!)
We regularly add amazing new art supplies to the JDHQ Collection,
so this list may be missing a few of the very latest items until it is updated each quarter.
Last updated November 1st 2021:
The JD story so far 5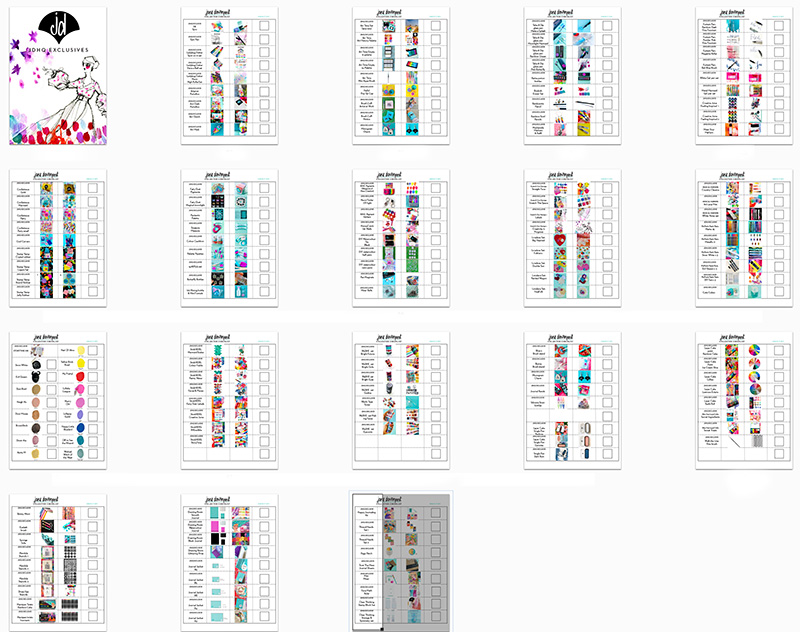 Click here to download the PDF
……………………….
Jane Davenport Books
Jan'e best selling books are available wherever good books are sold!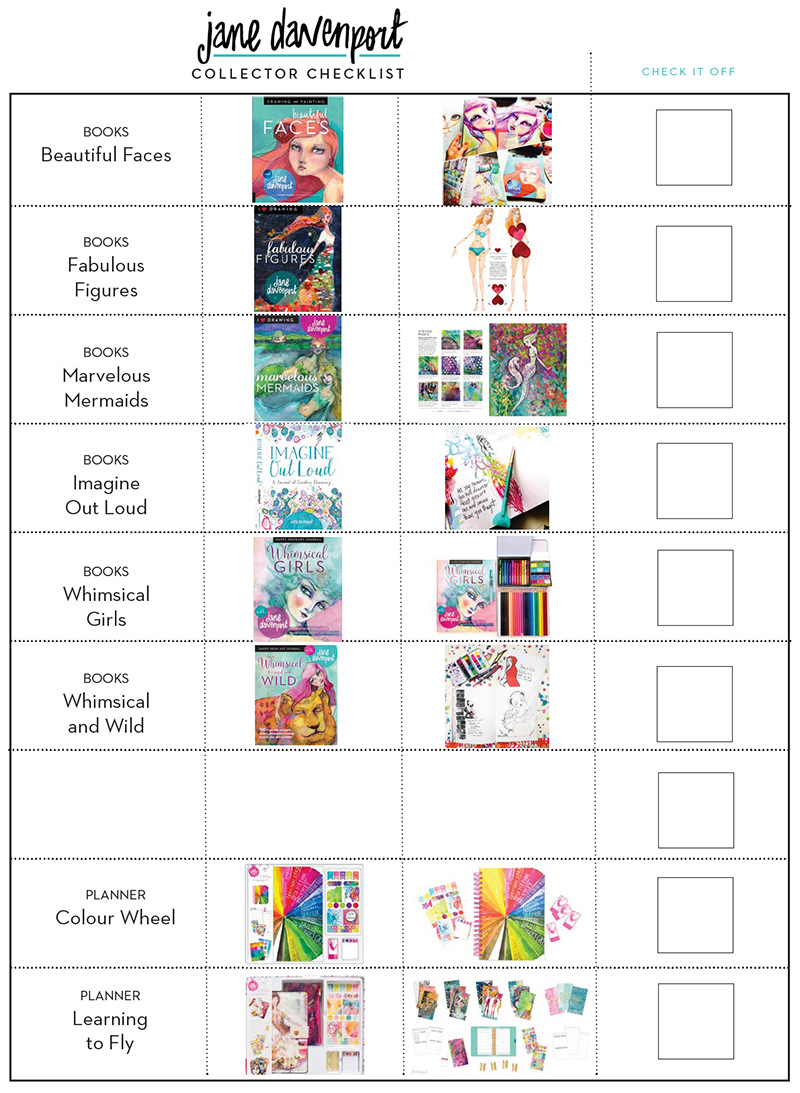 Click to download: jd-checklist-5-books
……………………….
Jane Davenport Collaborations
Jane has partnered with wonderful companies to bring colourful supplies!