Victory Nichols shared some of her Jane D Mixed Media watercolour recipes in the Facebook Group and I asked her to share them on the blog as a…

"Cleaning my palette is such a bittersweet chore for me. I don't want to waste a drop of precious pigment, so I tend to crowd my palette with as many colors as I can until I absolutely can't find a place to mix anything new. Even then, if I have to clear colors off of my palette, I don't want to wash them down the drain, so I do abstract backgrounds in my journal with the paint. Sometimes they turn out great, sometimes, not so much. Either way, they are a chance to practice doodles and brush strokes while putting that paint to good use.
Every now and then, though, I will see something in the doodles that makes my color sense sing. Sing, I tell you!
That's when I start playing and creating what Jane calls my "colour recipes." I take my best guess at what the colors were that I mixed (remember, they've been on my palette for a while), and start playing around until I find something that I love. Even though I'm guessing at the ingredient colors, I mix them straight from the original pans, so I know that my recipe will be accurate.
On this page, you can see a soft purpley gray that really intrigued me. I knew that I had used a strong red and a soft blue to make it, so I mixed a touch of Apple into 70's Eyeshadow, and there it was! On my swatch, you see it full strength, with a spot where I lifted off the color to make sure it was a match. ( labelled Tomato – oops – but it's Apple!)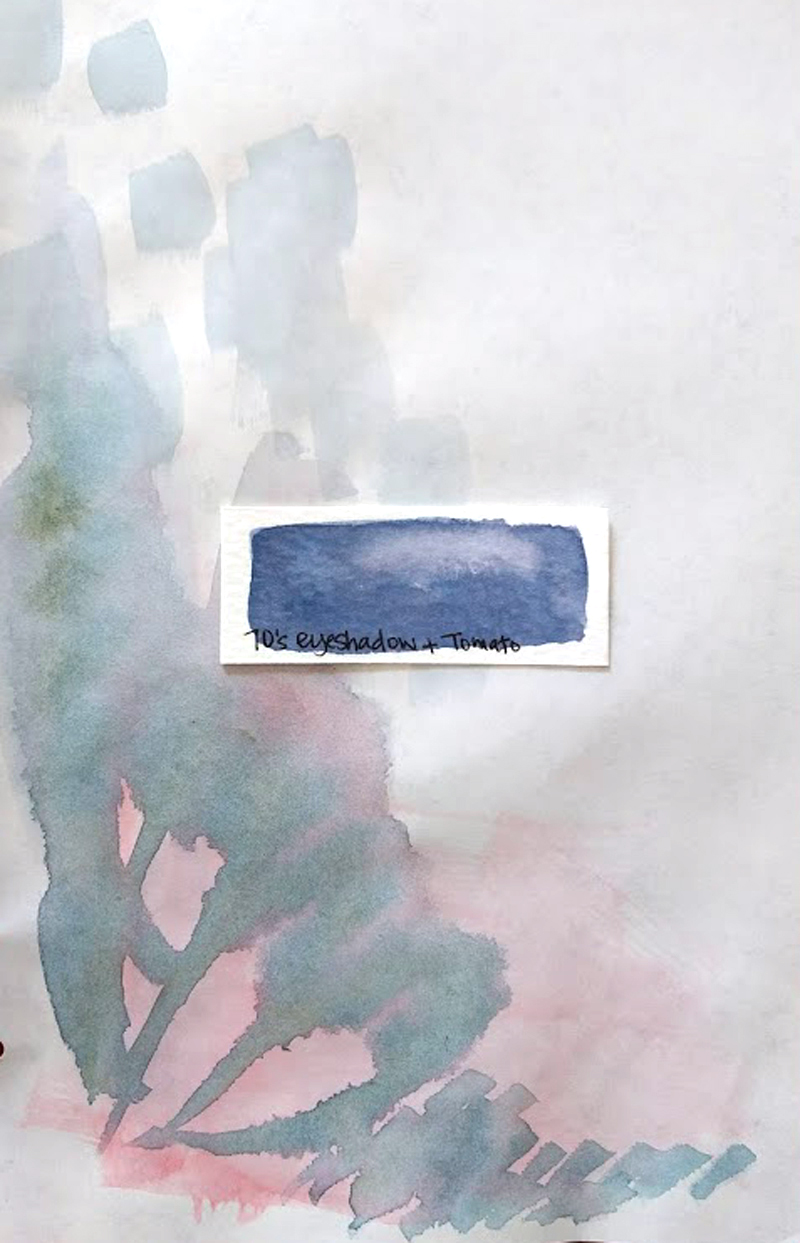 I keep scraps of watercolor paper in a cup on my desk, so that when I find a new color that I love, I can quickly write down the recipe. That way I don't lose it, and can recreate it whenever I need it.
Here are some of my favorites:
Mystic + Buff.
I love this soft, orchid purple. I don't know if you can tell in the picture, but it's pretty close to the lovely Jellyfish Mermaid Marker that we all love. It's a good recipe to have when I don't have my mermies at hand, and to reassure me that life will indeed go on after I use up my Jellyfish. 'Cos let's be real, we are ALL using up that Jellyfish marker, amirite?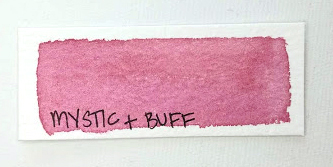 Best Friend + Buzzy
I'm a big fan of coral pinks. They're soft and sweet without being too syrupy. Love! This one has the added benefit of being neon-bright without being neon-garish. I wish I could buy it in a tube (hint, hint, Jane!).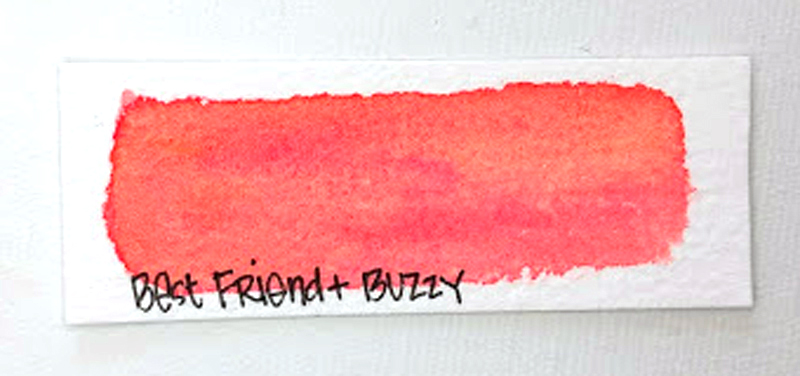 70's Eyeshadow + Mermaid + Ink
Forget the tube. I would buy this color by the bucket! I would paint my house, my wardrobe, and everything I own in this color. And if my family complained, well, I would probably paint them, too!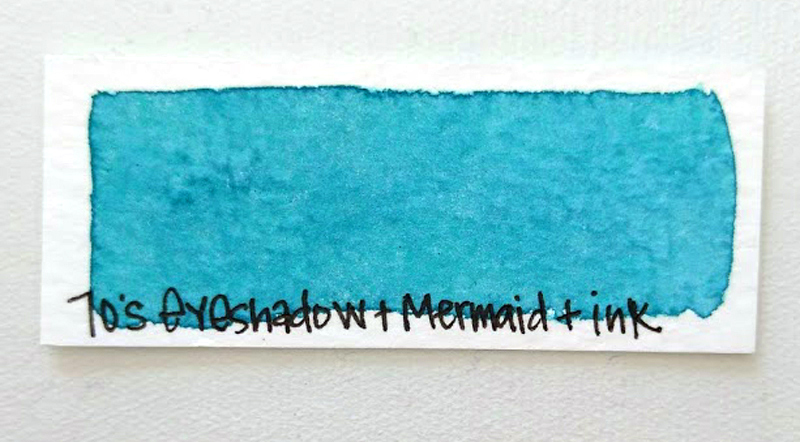 I hope this helps you see how much variety you can get out of the 24 colors in the JDMM Petite Palettes.
Tag me on Instagram @Victory Nichols, or Facebook @Victory Johnson Nichols to let me see what you come up with.
Maybe you'll make my new favorite color!
Victory Nichols