hello all,
a. Dry quick blog to announce the winner for the blog portion of the Journal Celebrtaion giveaway!
Tinsel barked a number to me, and the winner is Kandys! We have emailed her and will be sending prizes galore.
in other news, I am in Bali, having a much needed break. After the required reading and napping, I'm making lots of art and adding some finishing touches to my next online workshop. ❤️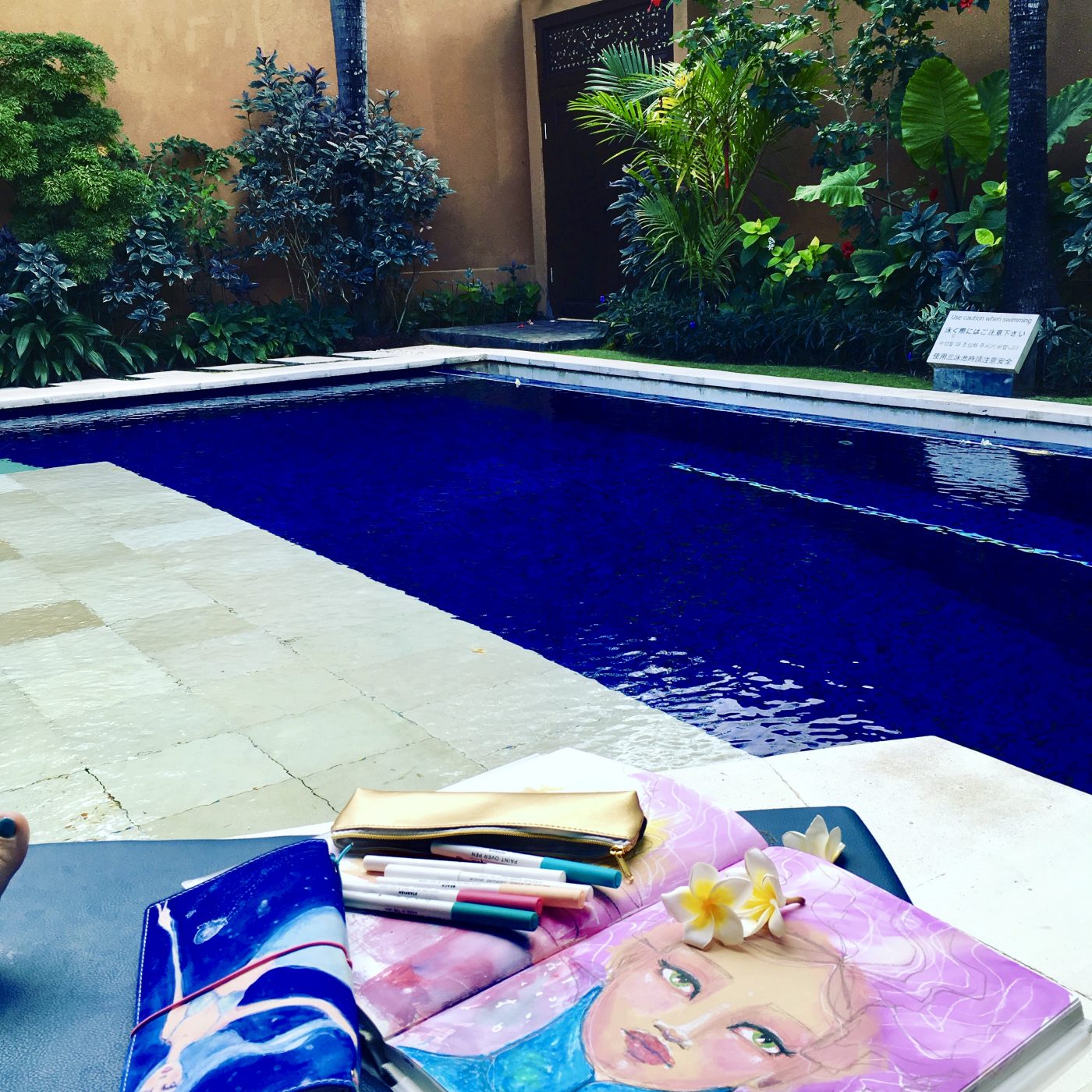 There's lots going on back at home, and I don't need to be there right now, so Gus and I have slipped away for some sunshine and surf. We have great friends caring for the doglettes and the workshop space is nearly finished for when we get back!
so hopefully soon I can make some announcements for workshops at The Nest!  Exciting!
thank you to all who entered and shared their journaling stories. I LOVED reading them.
Ill be announcing the Instagram giveaway winner next week!
xoxox
jane