'Pigments of Imagination' Bundle | with AMAZING Bonus!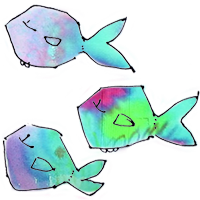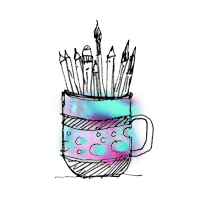 Use with a wide-range of tools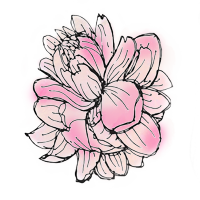 permanent inks for beautiful effects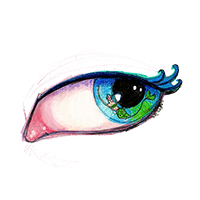 Beautiful blending properties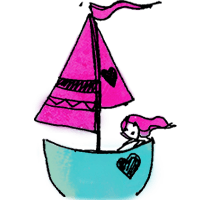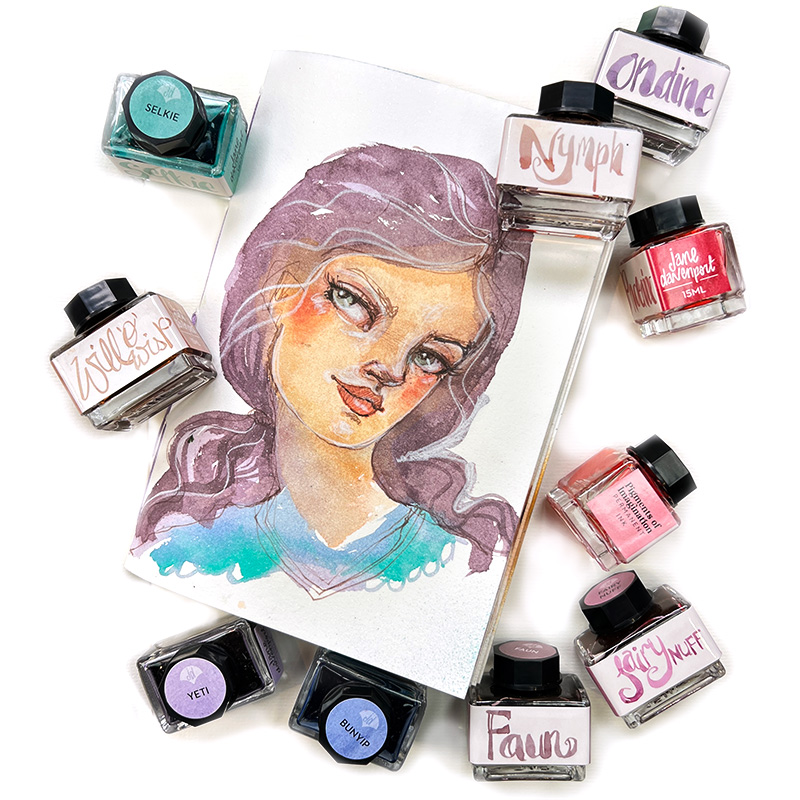 'Pigments of Imagination' have a touch of magic in every bottle, hence the whimsical name. They have the exceptional qualities of being water-resistant ( ie: layerable!) and they dry to a soft, matte finish. They are made from artist quality pigments in a unique formula which allows for very creative use!
There are 24 deliciously soft hues in the Pigments of Imagination and each one is named for an imaginary or mythical fairytale creature! A figment of imagination is something created by your mind, and that suits these unique new inks and colours.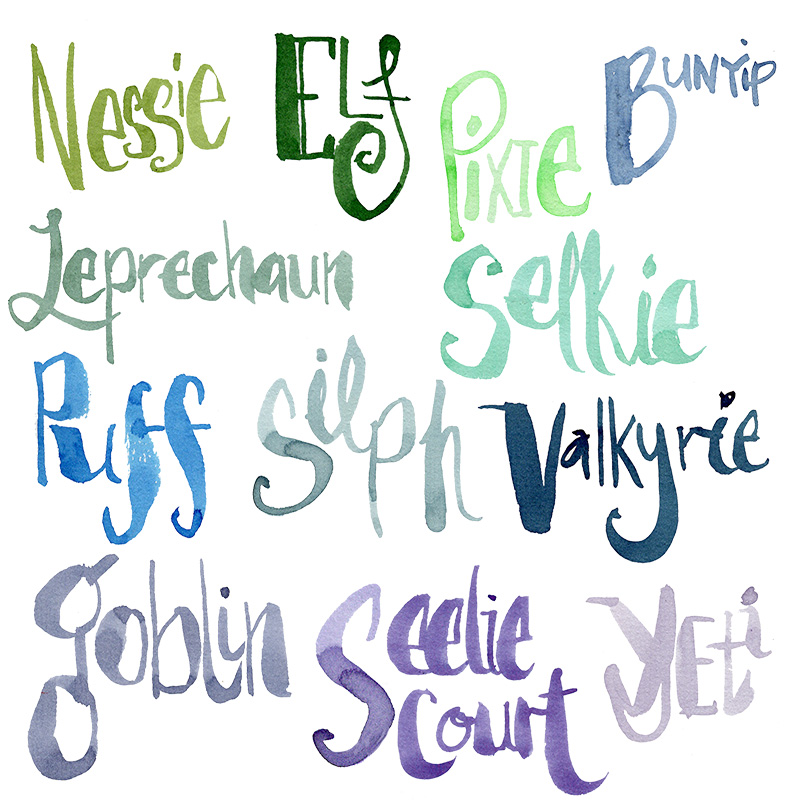 The exquisite colours allow for a relaxing art journey every time you use them.
The inks dry to a soft, matte finish. You can build up the colour with more application of the ink creating lighter and darker areas. The type of paper will make a difference too, some giving more depth and variety and others will look more velvety. This changeable nature gives your artwork more interest to create and look at.
Pigments Of Imagination are full of life and interest!
 24 highest-grade inks
15ml in each glass bottle.
Sticker sheet so you can label markers, sprays & pens you create.
Storage & Display box featuring the colours and art by Jane created with these inks.
Special Offer!
For a Limited time, we have an amazing bonus when you get the full set of 'Pigments of Imagination'!  12 of our Water Brushes So you can make your own Mermaid Markers with your favourite colours in these inks.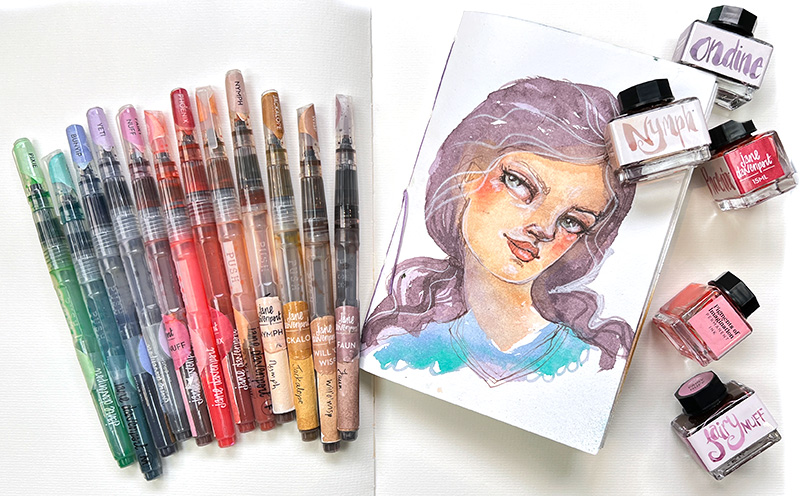 Whenever I am making art, part of my mind is thinking of what would make the creative process even more uplifting.
Maybe a storage solution, an itch for a new colour, or the wish that the art supply I am using could behave in a slightly different way….
And that's what lead to me making an amazing ink innovation!

Imagine a new art supply that introduces the best qualities of your favourite watercolour and acrylic paints by combining the freedom of watercolour
and the layered permanence of acrylic!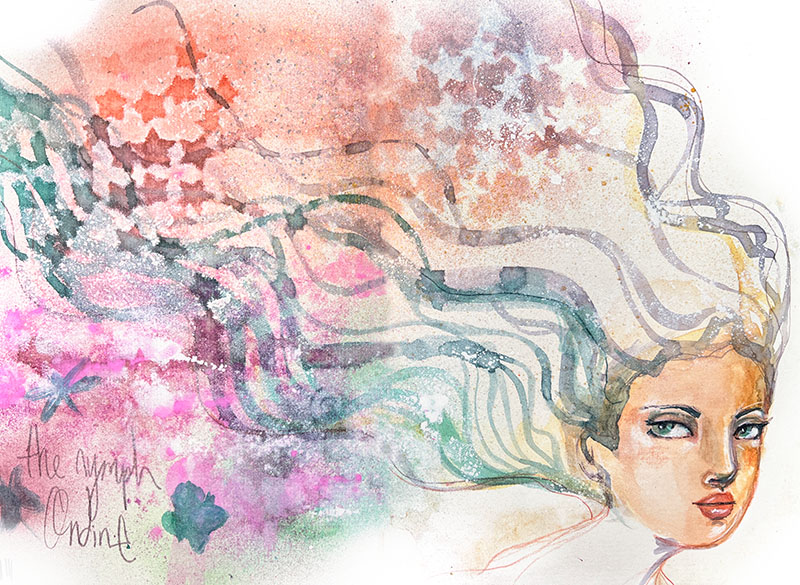 This is part of a 24 colour collection of absolutely beautiful pastel permanent inks!

The bonus sticker sheet can be used to label your ink tools.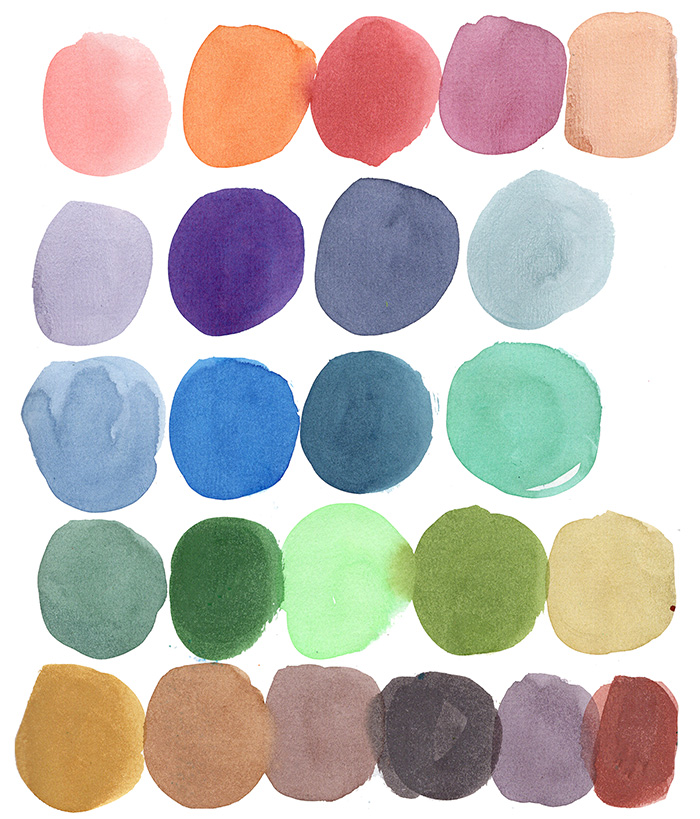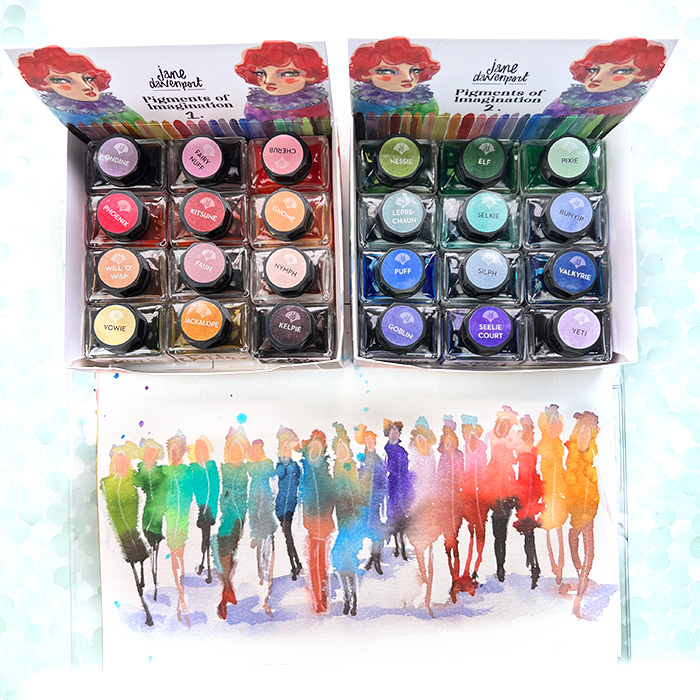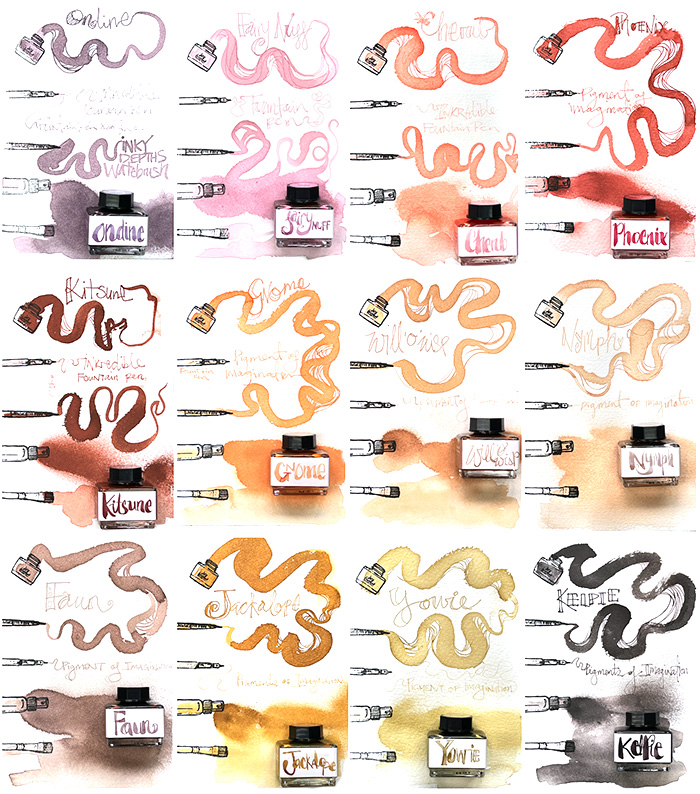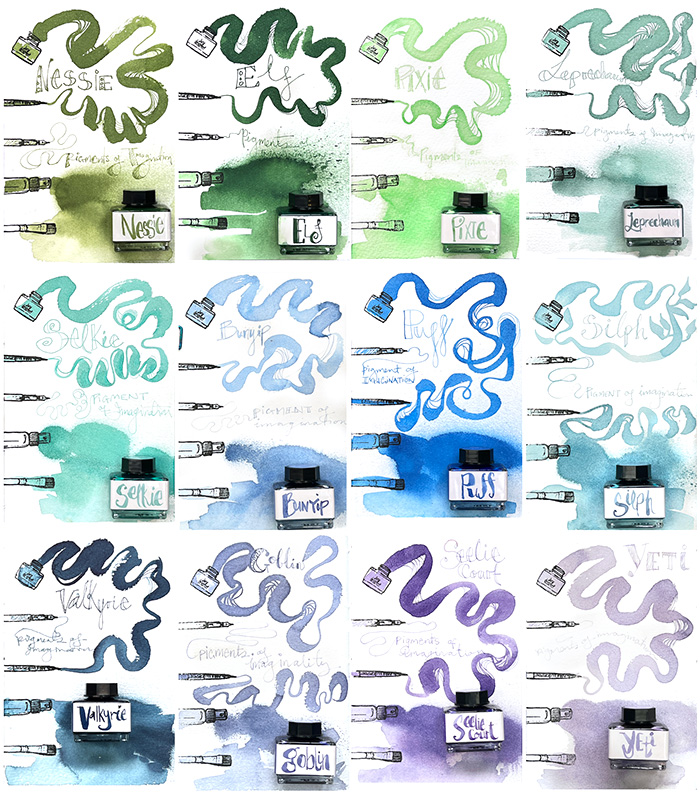 What you might like to know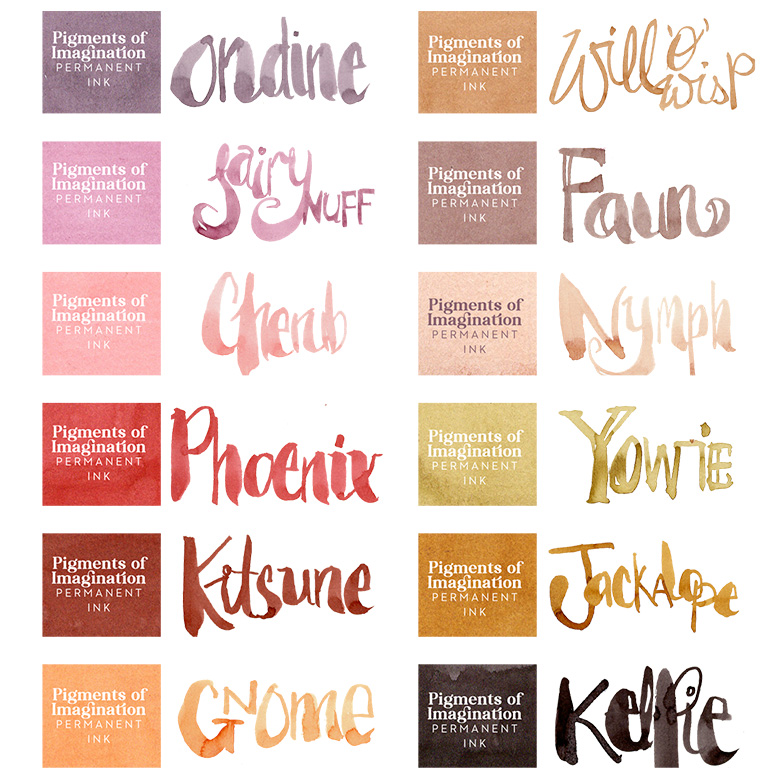 Ink is the most versatile of art supplies!
15ml of delightful ink in each glass bottle.
make your own sprays.
Add to Ink Brushes!
Use with Glass Dip pens
Fountain pen friendly! Click here
Add to DIY PinPoint pens! click to see
Do not store the ink in direct sunlight or subject to extreme temperature changes.
'Creative Juice' is such a perfect name for inks! Creative Juice inks are superb quality, easy to blend and absolutely glow with colour!.
Each set comes with a variety of stickers you can use to either label the bottles on their lids, or tools you want to make.
| | |
| --- | --- |
| Weight | 2.05 kg |
| Dimensions | 18 × 18 × 12 cm |
| Set | 'Feeling Inspired' – Set 1, 'Feeling Inspired' – Set 2, Both 'Feeling Inspired' sets!, Extra Sticker set |
Pigments of Imagination 1 | Matte & Permanent ink
| | |
| --- | --- |
| Set | 'Feeling Inspired' – Set 1, 'Feeling Inspired' – Set 2, Both 'Feeling Inspired' sets!, Extra Sticker set |
Pigments of Imagination 2 | Permanent ink
| | |
| --- | --- |
| Set | 'Feeling Inspired' – Set 1, 'Feeling Inspired' – Set 2, Both 'Feeling Inspired' sets!, Extra Sticker set |