Twinkle Toes Bundle | Glimmering rainbow of inks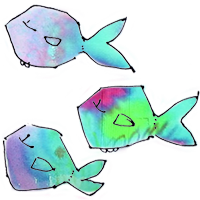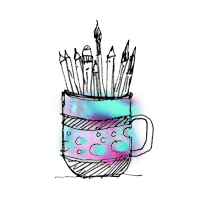 Paint, draw, write and spray!

Fine enough to add to a mister!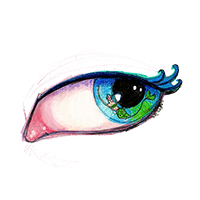 Easy-blending, water loving inks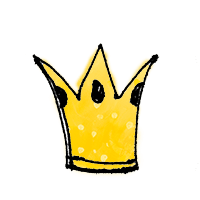 Twinkle Toes inks are a rainbow of water-loving inks
that can be used to create all sorts of beautiful effects.
They have a luxurious, artist quality formula that contains
super-fine glimmer to add extra sparks of joy!
This Bundle combines two sets with 12 colours in each box.
Each of the 24 inks comes in a lovely 15ml glass bottle.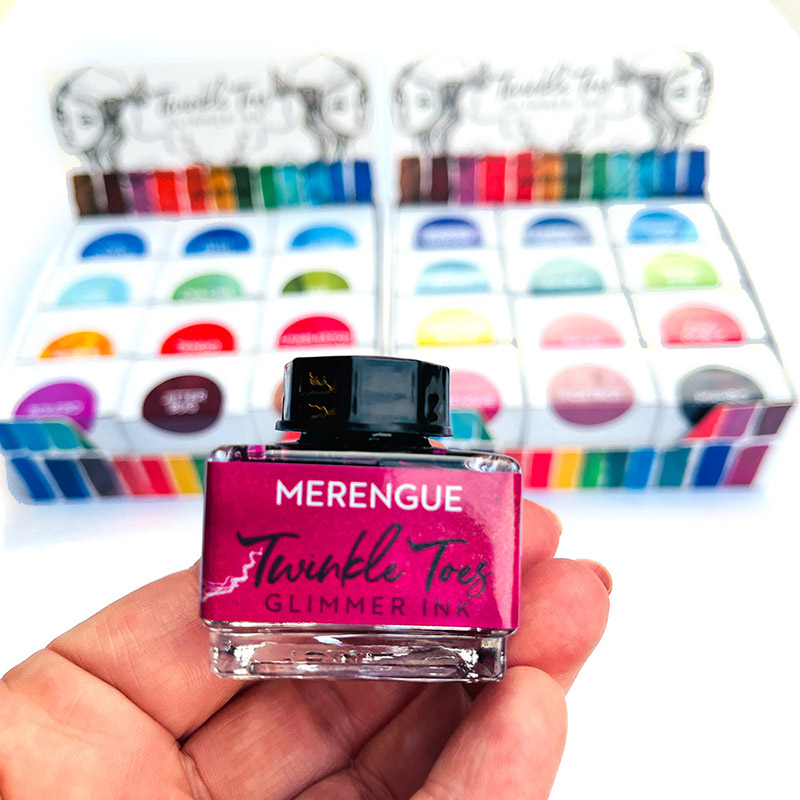 The fun colour names for Twinkle Toes are
all inspired by Dance moves!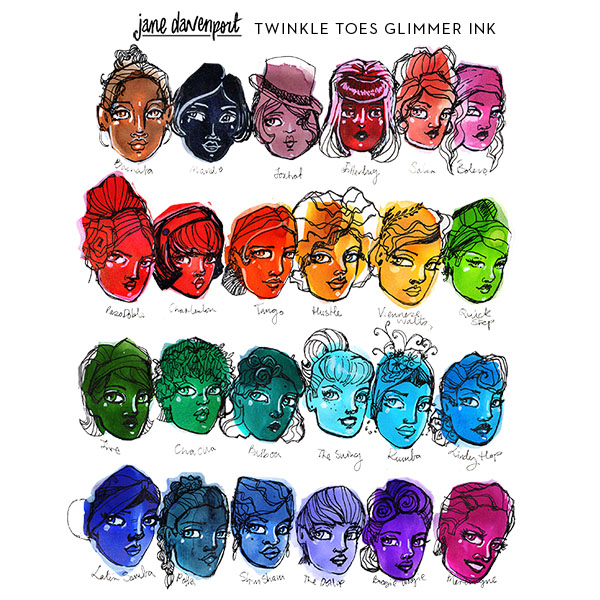 The glimmer in each ink is a different colour.
Some glimmers contrast and
some co-ordinate with the inks.
All are divine!
In this image I have turned each bottle over
so you can see some examples of the gorgeous glimmers.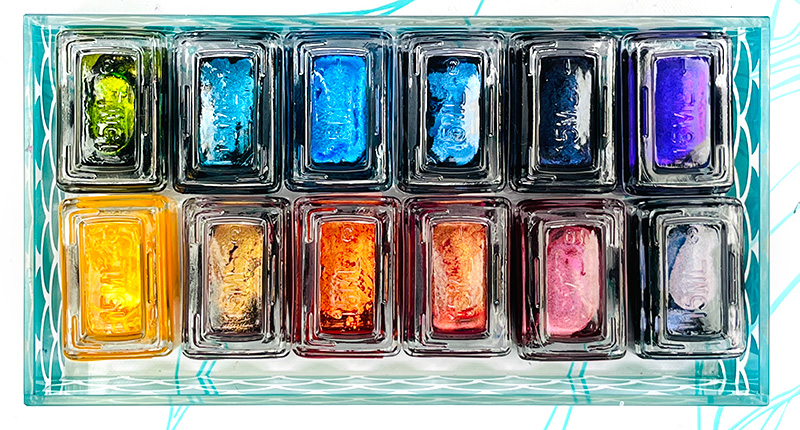 The bottle must be shaken before use so you
can get the glimmer mixed into the ink.
This image of Foxtrot shows the delicious ink colour
which has a contrasting glimmer.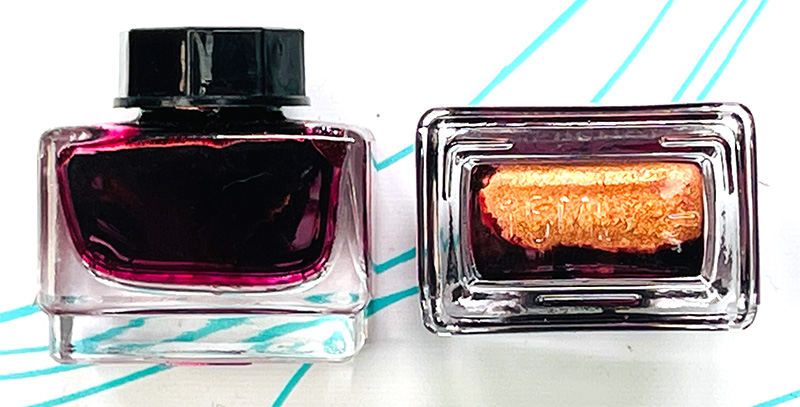 In this image you can see two examples of the
co-ordinating ink and glimmer combinations.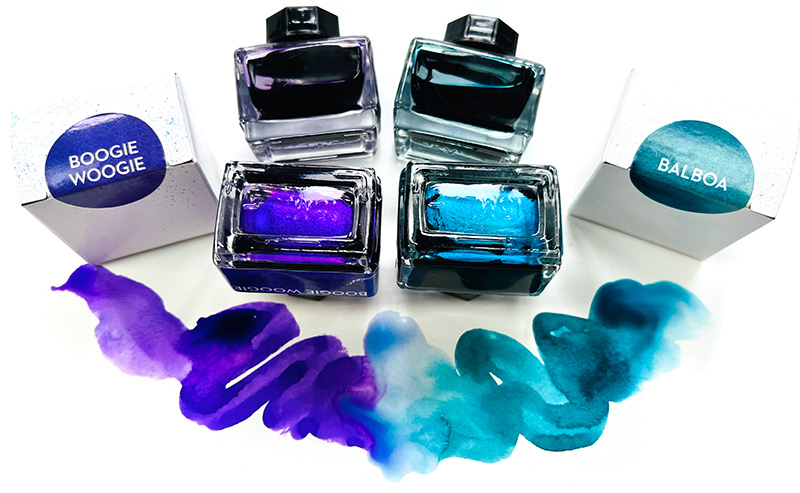 The Glimmer is so fine that it can be added to a spray bottle.
(Most twinkling inks can't be used as a spray
as they clog the mister bottle head).
I love to use them in the new Mister Write pen sprays
(all 24 Twinkle Toes inks fit in one of our Cute Cubes!).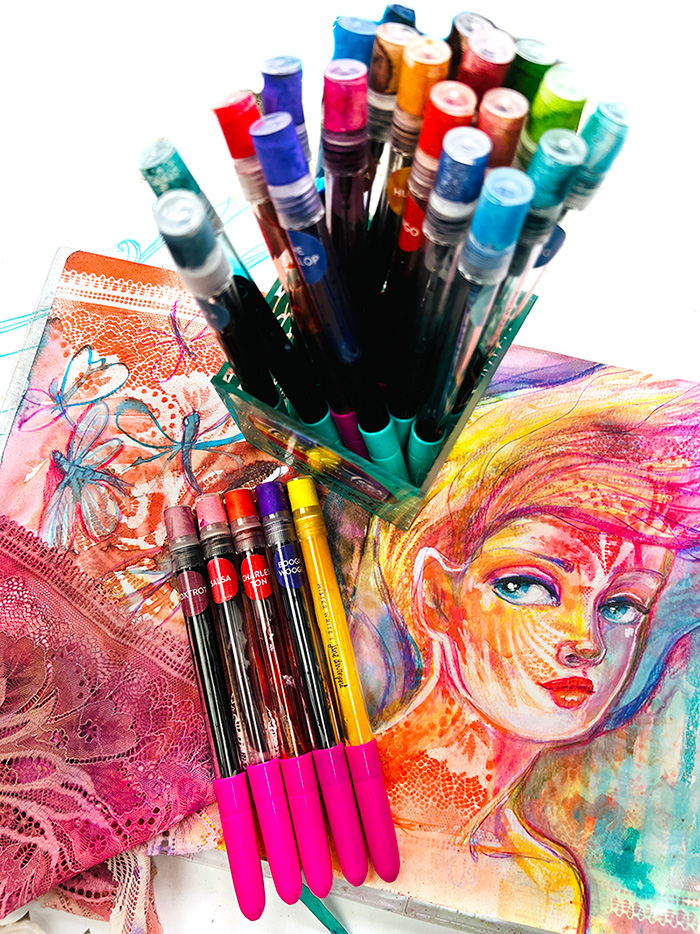 Watch the video for some creative ideas:
One of my favourite activities on earth is to
mist Twinkle Toes through our Lovely Laces.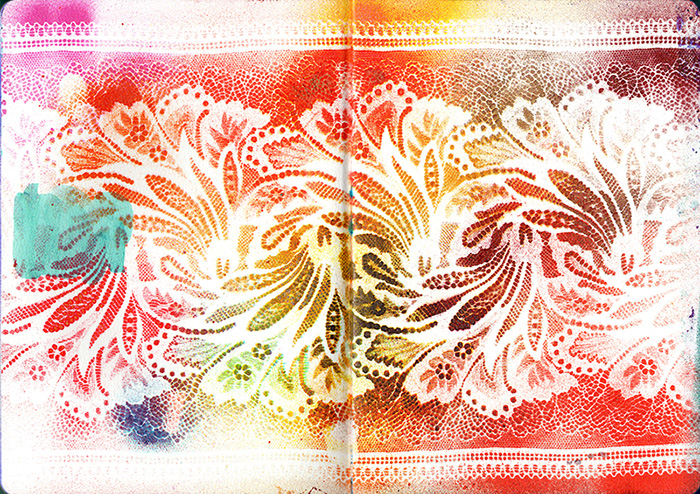 Twinkle Toes inks are water reactive
and blend so gracefully with one another.
In this example I dragged a wet paintbrush
over the ink pattern to create a soft-wash effect.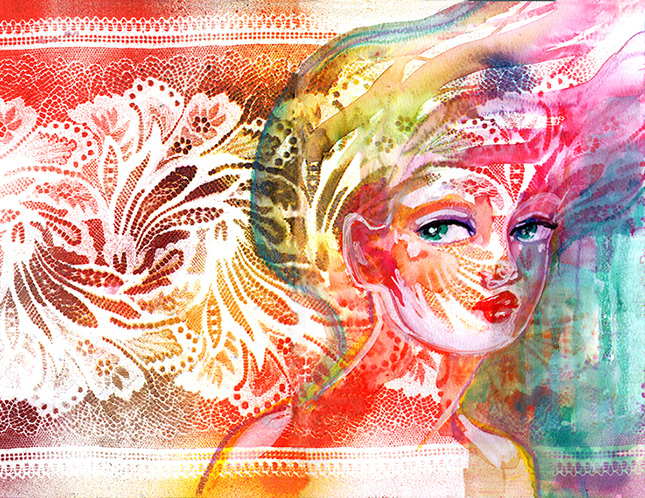 You can use all sorts of art supplies with the inks.
In this example I used the new Magic Wands to add details.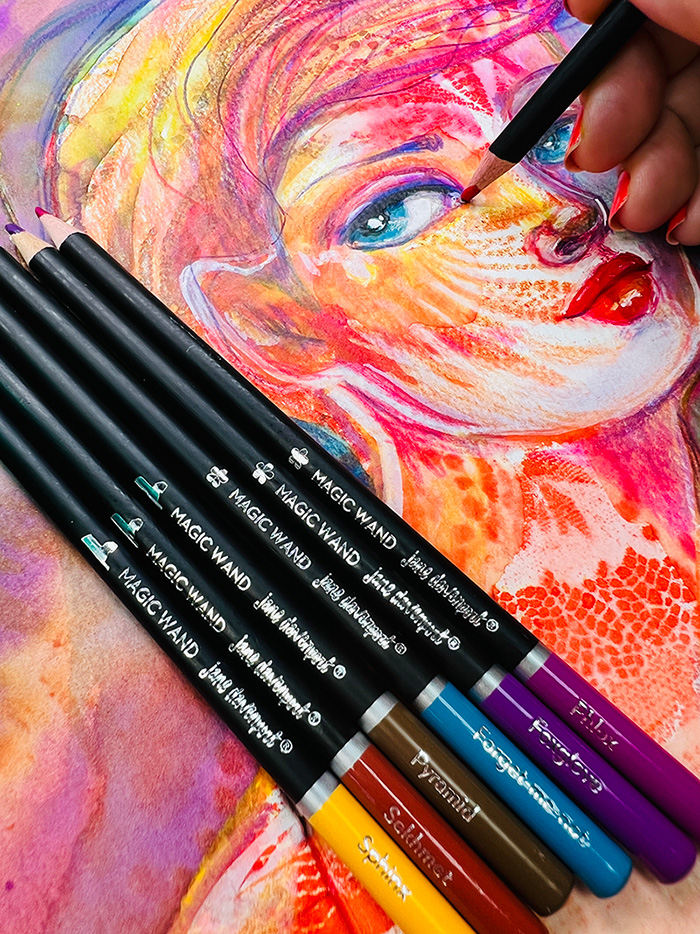 Twinkle Toes are extremely bright and impactful!
Just like the dances they are named for, they bring joy and levity.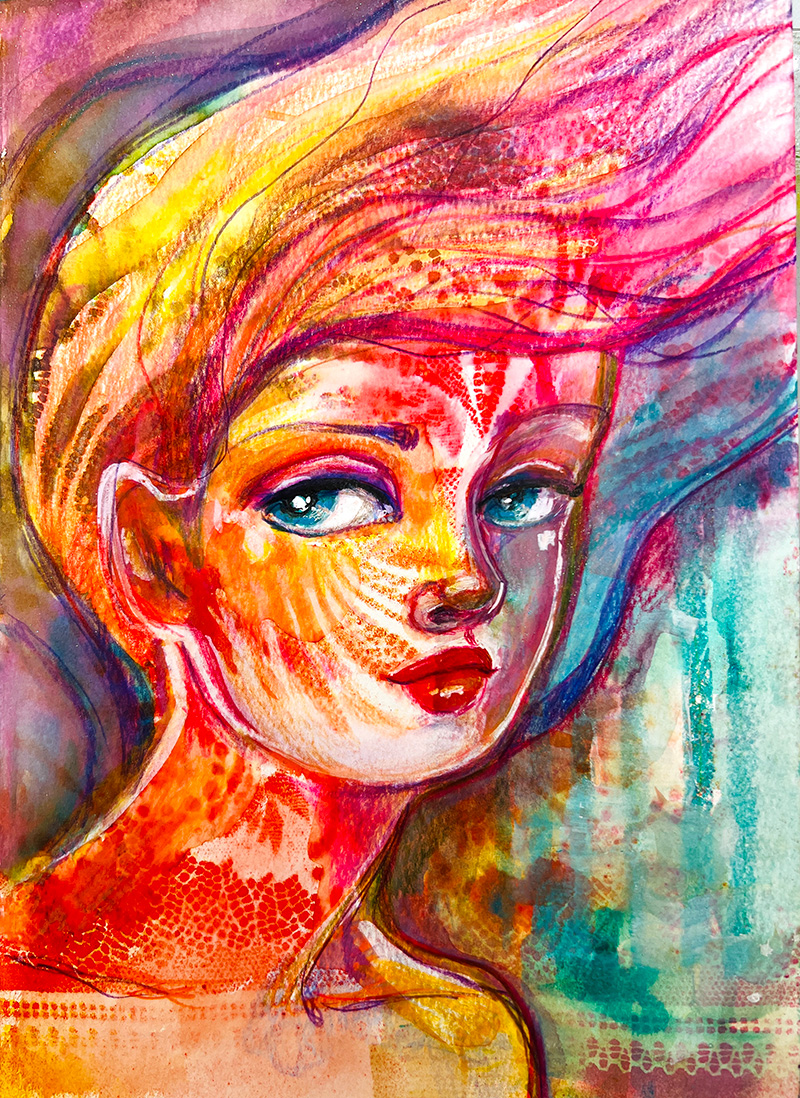 What you might like to know
Just as with all of Creative Juice ink sets,
Twinkle Toes comes with a page of sticker labels.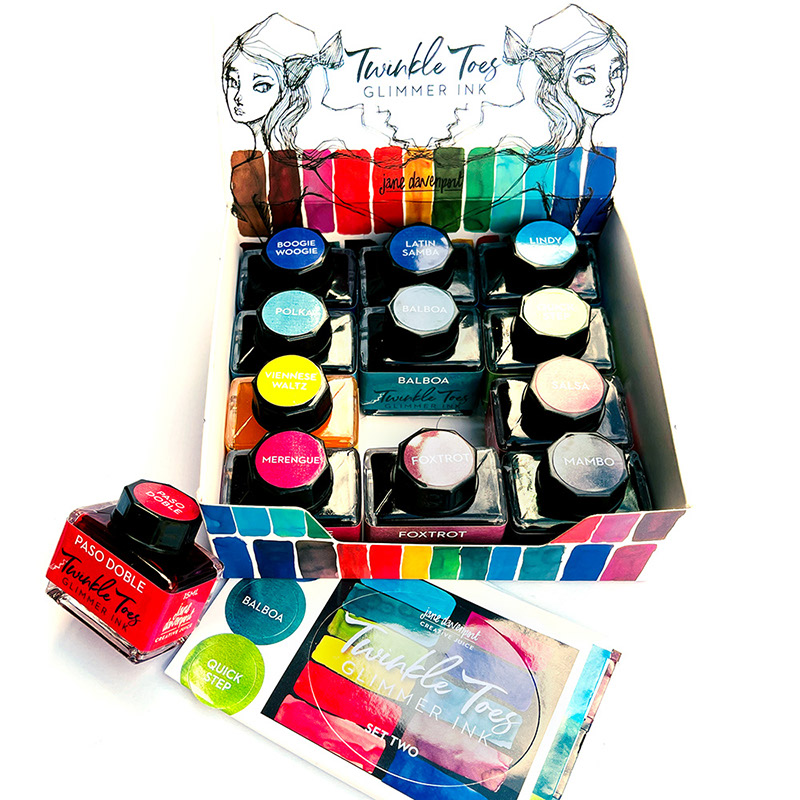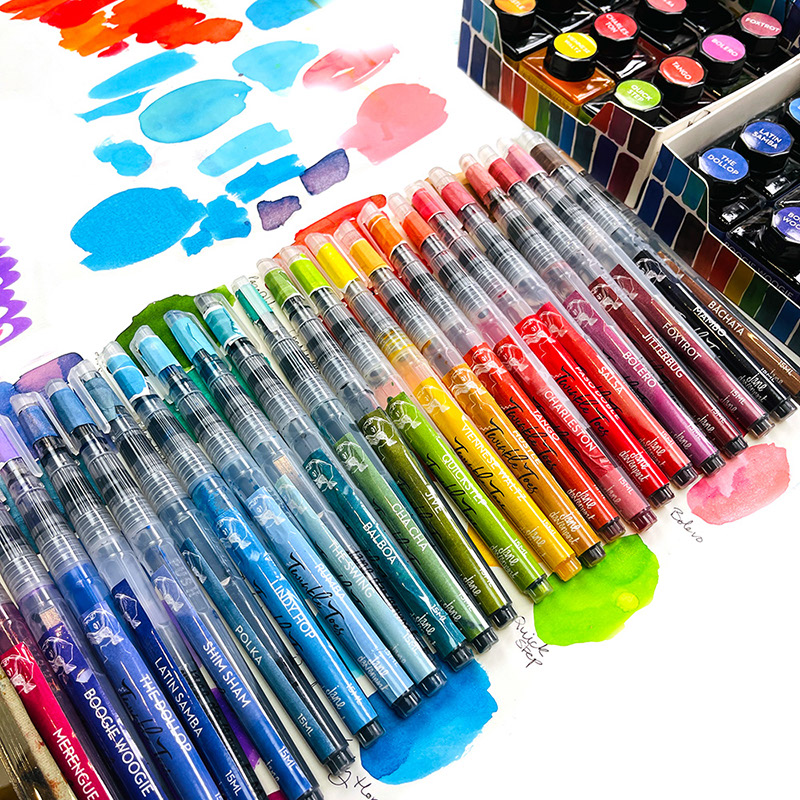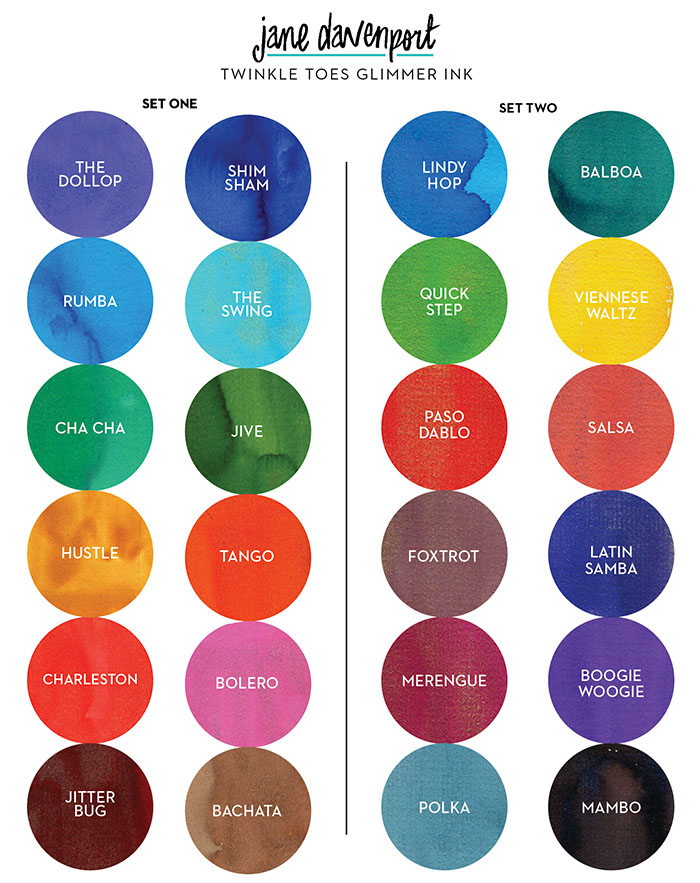 15ml of delightful ink in each glass bottle.
24 colours
Make your own sprays by adding to a mister bottle.
Add to Ink Brushes!
Use with Glass Dip pens
Fountain pen friendly! Click here
Add to DIY PinPoint pens! click to see
*As this is a heavier item, it does not count towards our Free Shipping Offer.
Do not store the ink in direct sunlight or subject to extreme temperature changes.
| | |
| --- | --- |
| Weight | 1 kg |
| Dimensions | 18 × 18 × 5 cm |
| Set | 'Feeling Inspired' – Set 1, 'Feeling Inspired' – Set 2, Both 'Feeling Inspired' sets!, Extra Sticker set |
Twinkle Toes Set One | Glimmering rainbow of inks
| | |
| --- | --- |
| Set | 'Feeling Inspired' – Set 1, 'Feeling Inspired' – Set 2, Both 'Feeling Inspired' sets!, Extra Sticker set |
Twinkle Toes Set Two | Glimmering rainbow of inks
| | |
| --- | --- |
| Set | 'Feeling Inspired' – Set 1, 'Feeling Inspired' – Set 2, Both 'Feeling Inspired' sets!, Extra Sticker set |